Katie Mullan: "We're seeing the next twelve months as an opportunity for us. It's a blessing."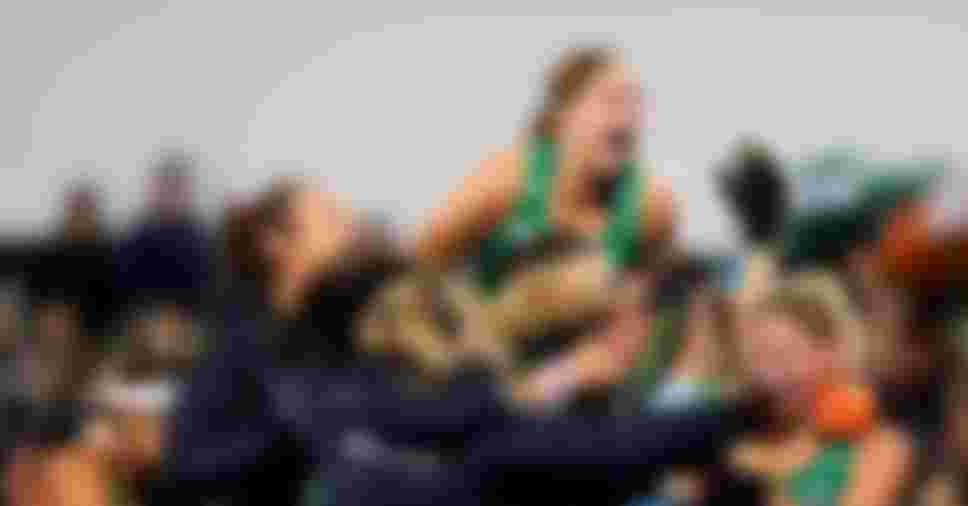 The Irish women's hockey team captain has high hopes for Tokyo 2020 where she intends to steer them to victory
It was a dramatic Olympic qualifier finish on the night of 3 November 2019 in Dublin as Ireland and Canada's match ended in a 0-0 draw during the second match of a two leg qualifying set. A penalty shootout would decide who would head to Tokyo 2020.
Playing on home soil, Team Ireland knew they couldn't disappoint their fans. But as the shootout started, Canada gained a 3-1 lead. However, as the last two players had their shot, Irish goalkeeper Ayeisha McFeeran blocked both, paving way for her teammates to tie it up at 3-3.
A sudden death shot dashed Canada's Olympic dreams while Ireland celebrated a 4-3 victory.
It will be the first time Ireland's women's hockey team will make an appearance at an Olympic Games.
For captain Katie Mullan, this victory was a culmination of all the hard work put into by players past and present.
"I think the biggest thing about that moment that came back to me at the time, was all of the players from Ireland who had given their whole career to try to qualify for an Olympics but had missed it," she told Tokyo 2020.
"That was such an important moment for them, because with all of the groundwork that they put in 20-30 years ago, we never would have had the opportunity to do that."
Building momentum from the Rio 2016 and onwards
Mullan says qualifying for the Olympic Games had always been in the cards for the team.
"We came very close to qualifying for Rio 2016. And I think we knew in ourselves that we had the capability to beat these teams ranked above us because we kept coming so close," she said.
"Our belief just grew and grew."
When they landed in London for the 2018 World Cup, they were ready to shine.
They also had the support of their fans, who had travelled all the way from Ireland to watch them play.
"The whole stadium was just green (Ireland's national colour). And I almost felt like we were in Ireland. We were so close to home and we had so many travelling supporters."
From match to match, Mullan would steer her team to victory beating every team standing their way. However, in the final, they couldn't match the intensity of the Netherlands, who won their eighth title.
While Ireland didn't claim top prize, it was a spectacular finish with their historic silver medal as they have never reached that stage in the World Cup before.
And the reception back home proved it.
"It wasn't until we came home on the streets of Dublin, we're packed with fans that we really understood how big a reception the World Cup would go across the island of Ireland.
"And it was amazing. It just really brought the nation together and the number of people that to this day I bump into them and they can remember where they watched the semi-final, where they watched the final."
Funding impacts sports performance
For Mullan, funding had a lot to do with their previous victories.
With more funding at hand in the lead up to the World Cup and the Olympic qualifier, the team had been able to increase their training from once to three times a week which made an impact on how they performed on the international stage.
What they have now is a semi-professional set up with most players still working in regular jobs or studying whilst juggling an athletic career.
Mullan herself is a biomedical engineer involved in 3D printing PPE equipment for healthcare workers. While she loves her day job and the contribution it brings during this COVID-19 health crisis, she still wishes women hockey players would have a chance to focus solely on being athletes.
"We're obviously in a much better position. We've got more funding. We trained together at least three days a week. It's completely transformed the sport in Ireland for us, which has been amazing.
"[But] I still think we compete against these top nations but at the end of the day, we walk off the pitch and they're on almost full time salaries and we're not. With regards to funding, it would be that hockey in Ireland get the financial support that it needs for all of the athletes to be full time professionals."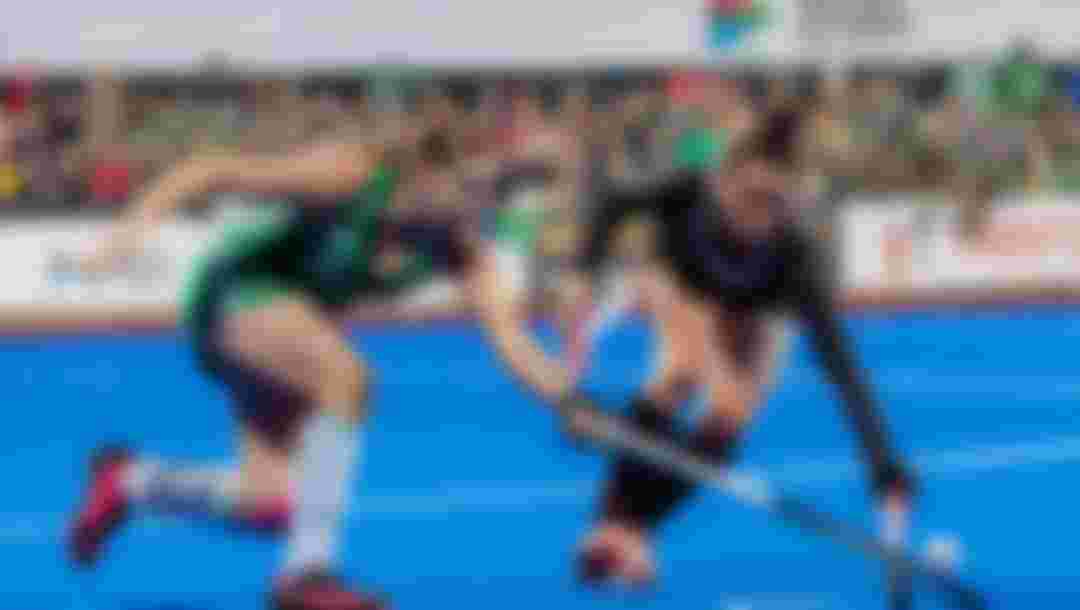 Hopes for Tokyo
In August, the team had a full team session for the first time in months due to the lockdown in the country.
"We haven't all seen each other since the beginning of February and that's going to be really exciting," Mullan said.
There are still challenges ahead for the team with new government regulations for sports training in Ireland announced, so Mullan and her teammates are still waiting to see how it may impact training.
For now, to keep each other motivated, technology allows them to stay in touch regularly.
"We've such a great group and we're all genuinely quite close friends. So there's always communication going on.
"We've had a few group Zoom calls. We had a couple of quizzes, just fun things in the lockdown just to stay connected."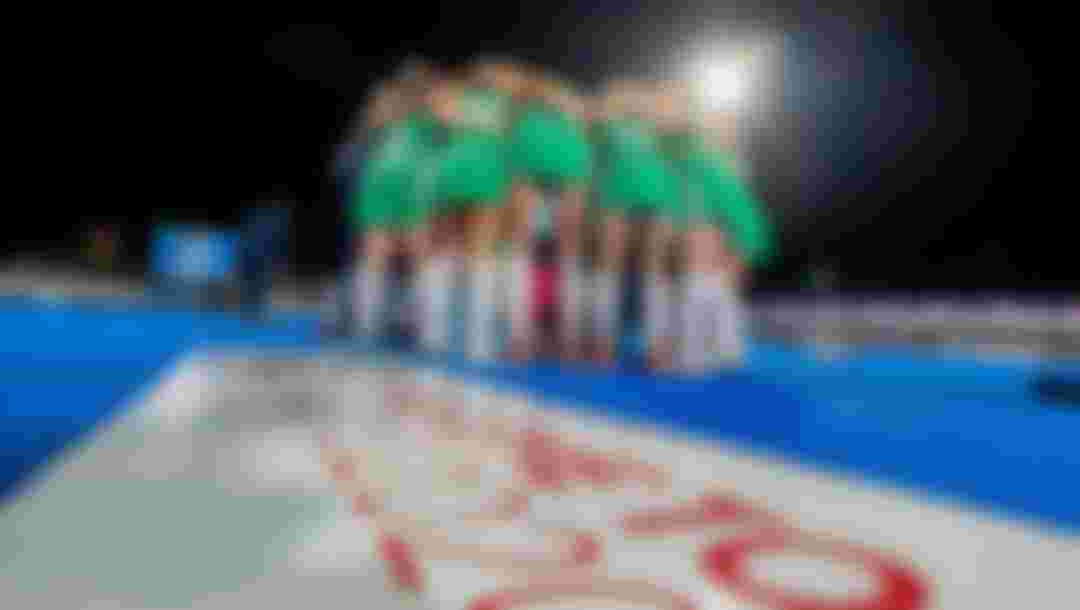 While the postponement of the Games had initially been "heartbreaking" for Mullan, she says: "We're seeing the next twelve months as a brilliant an opportunity for us. It's a blessing."
And among all the nations she is looking forward to face is Japan.
"Any tournament I've been to, playing against the host nation is one of the most exciting," she said. "I think we would be super excited to play against Japan because they are the host nations."
But going into Tokyo 2020, Mullan also knows they are going into a territory where only the toughest prevail.
"There's only two groups and you have to be consistently very good and perform very well across a lot of games and a lot of hockey. So it is the ultimate opportunity to discover who the best is and where everyone sits because the tournament is so intense and so condensed. That brings a whole level of excitement for us as players."
And as captain, she is confident of what the team can achieve together.
"We are the same team players-wise. But we're a completely different team in terms of our experience."
"Performance is so important at the Olympic Games, you're looking to peak at the right time."
"I think we have to set our targets at medal in Tokyo, because we will be we will be silly not to."