Justin Gatlin storms to victory at the final athletics test event ahead of the Olympic Games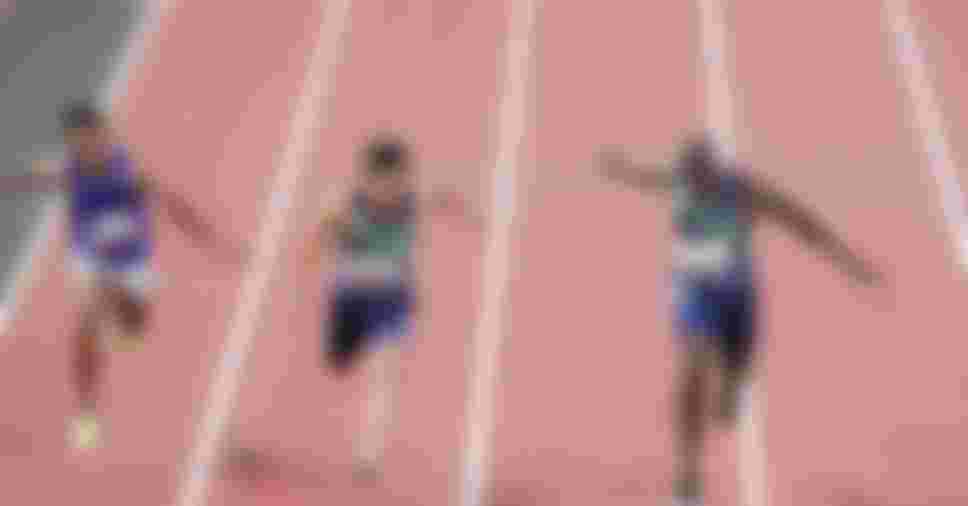 Records tumble under the lights at the Tokyo Olympic Stadium as US star suggests Tokyo 2020 will be his "fourth and last Olympics"
Five-time Olympic medallist Justin Gatlin edged a thrilling men's 100m final at the Ready Steady Tokyo test event at the Olympic Stadium to win by just two-hundredths of a second.
The US sprinter stormed over the line in a time of 10.24, narrowly ahead of Japan's TADA Shuhei (10.26) and KOIKE Yuki (10.28). CAMBRIDGE Aska withdrew from the final out of precaution after feeling discomfort in his left hamstring and Indonesia's national record holder, Lalu Muhammad Zohri – who has a personal best of 10.03 – surprisingly finished seventh on 10.45.
"I had a cramp in the prelims and I had to make sure I stayed hydrated, stretched in between the prelims and the finals," Gatlin, 39, told reporters after sealing his win. "I just wanted to use the best technique as possible and try to come up with the victory.
"Japan is always a hard trip for me. On top of that the whole bubble and the quarantine [but] it's going to be awesome. It's a great stadium, great seating and hopefully the locals will come out and support the Olympics.
"As long as I stay healthy I still think I can rise to the occasion. I have another son... he's four months now and I want him to experience the Olympic trials and hopefully he'll be able to see his father at the Olympics. So that's one thing that drives me.
"This will be my fourth Olympics and my last Olympics. It will be a special place for me. I'm saying it right now but obviously, with the way my career is going I don't know. I'm happy where I'm at, I'm still hungry for competition."
The Tokyo Olympic Stadium hosted the final athletics test event ahead of the Olympic Games in 2021.
The competition on Sunday (9 May) was part of the World Athletics Continental Tour. It saw a total 350 athletes compete for honours across 33 disciplines and acted as the final athletic ramp-up event ahead of the Olympic Games in 2021.
There was a big shock in the first heat of the men's 100m as KIRYU Yoshihide, a silver medallist in the 4x100m relay at Rio 2016 and among the favourites to win, was disqualified for a false start.
"It was completely my fault," the dejected 25-year-old said after the race. "I did something I shouldn't have done with [Justin] Gatlin and [Lalu Muhammad] Zohri here. I blame myself for today and I want to think about it.
"It was the first time in a year and a half that I was going to face a gold medallist and I got over-excited. I actually felt very good and confident and I was just over-aggressive.
"It's completely on me."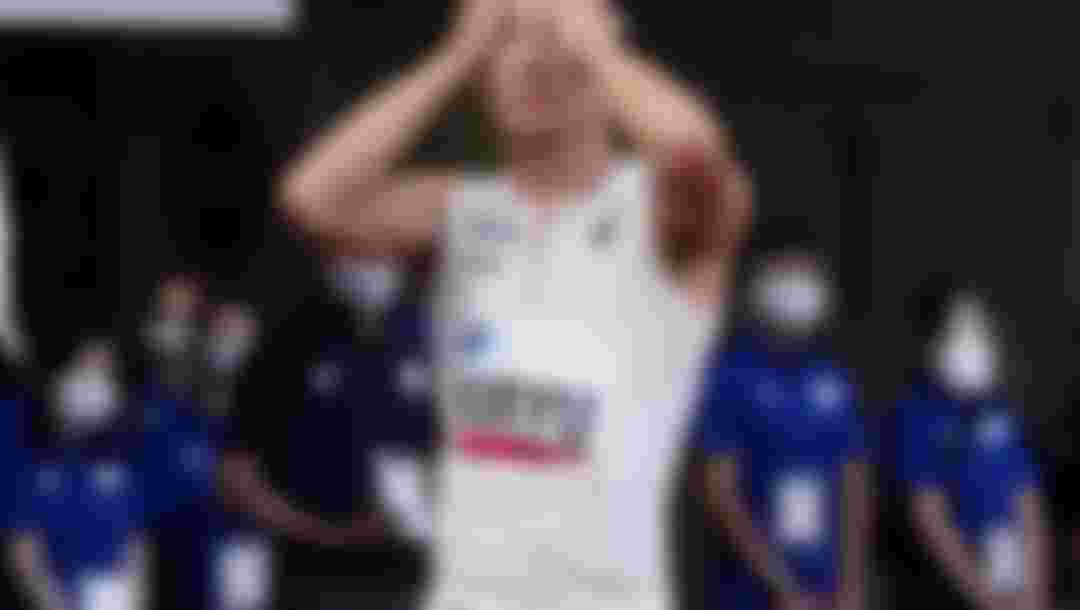 MIURA Ryuji of Japan became the first athlete to break a national record in the new stadium with a time of 8:17.46 in the men's 3,000m steeplechase, a record that has stood for 18 years.
The national U20 runner, who came within half a second of breaking the record in 2020, pulled ahead of Kenya's Kiplagat Philemon in the final straight to finally put his name in the record books.
"I tried to reach the Olympic qualification standards in my last event, but I couldn't. This time I had one more chance," a delighted Miura, 19, told reporters after the race. "I feel happy that I achieved the time which is better than I had imagined. I was shocked that it's Japan's national record [that I broke]. I'm very happy."
Kenya's Joan Chepkemoi, the 2014 Commonwealth bronze medallist, won the women's event with a record of her own, securing a personal best of 9:39.29.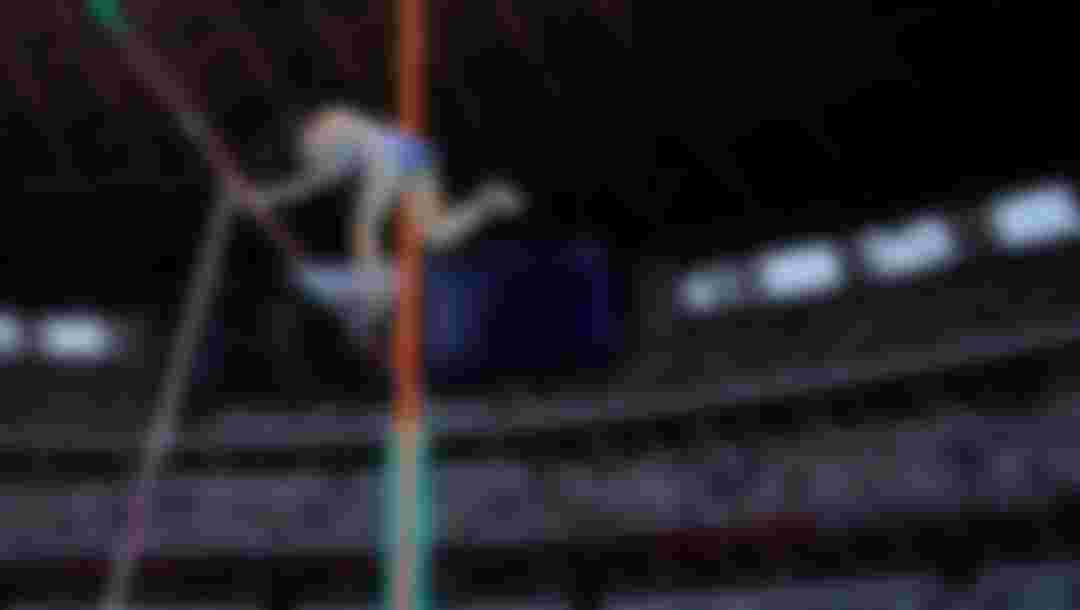 In the men's 400m hurdles, five athletes broke personal bests including the top three of KUROKAWA Kazuki (48.68) YAMAUCHI Hiromu (48.84) and TOYODA Masaki (48.87), but there was disappointment for 2017 Asian Games silver medallist Chen Chieh of Chinese Taipei who finished four seconds adrift in ninth.
KOBAYASHI Mayu set a personal best to win the women's 400m (53.55) ahead of her national teammates MATSUMOTO Nanako (53.74) and OSHIMA Airi (54.25).
There was a surprise in the men's 5,000m as Japan's ICHIDA Takashi surged into the lead on the final lap to set a new PB with a time of 13:27.73 to end the dominance of pacesetters Cleophas Kandie Meyan (13:29.33) and Bedan Karoki (13:31.47) of Kenya who finished second and sixth respectively.
2020 Japanese champion BANDO Yuta finished tied 10th (13:46.06) alongside SUZUKI Takato.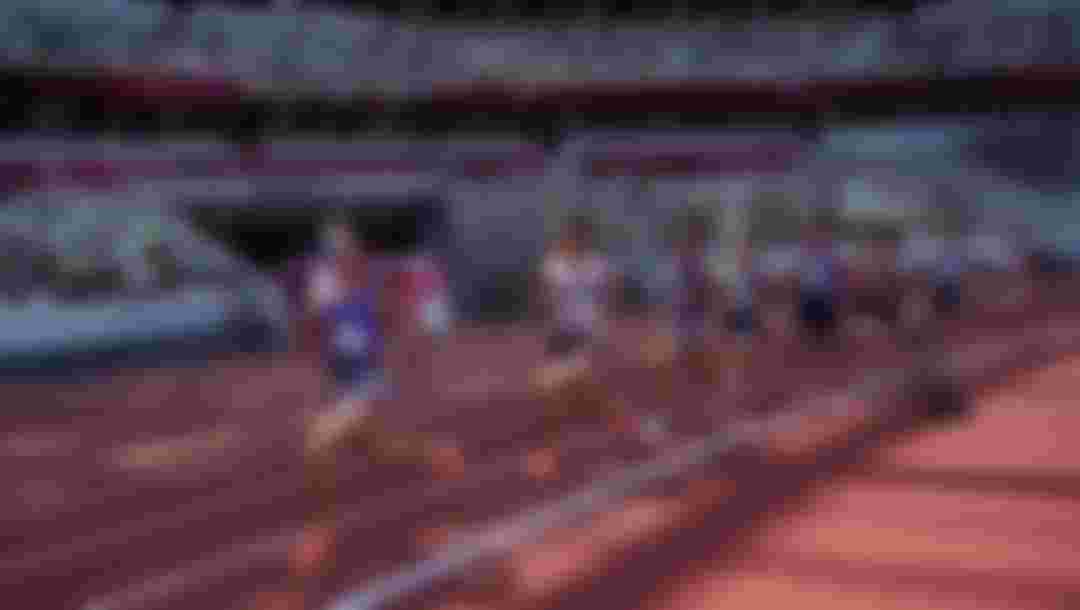 Elsewhere, TANAKA Nozomi won the women's 1,500m but narrowly missed out on breaking a national record by clocking 4:09.10, with URABE Ran (4:12.38) and GOTO Yume (4:13.44) completing the top three for Japan.
TERADA Asuka followed-up her national record in Hiroshima last month by claiming honours in the women's 100m hurdles with a time of 12.99, as AOKI Masumi (13.06) and KIMURA Ayako (13.22) came second and third respectively.
"Before the competition, she [my daughter] said to me 'please run faster than last time'", Terada told reporters after her win. "This is my promise to her. When I get back home she must be asleep. I only wish that I won't wake her up!"
In the men's high jump, Asian champion Mutaz Barshim of Qatar failed to clear 2.33 and went into a remarkable jump-off with Japan's 2020 national champion TOBE Naoto, but after both failed to successfully clear various heights settled for a tie.
Among the highlights in the morning session, and with temperatures inside the stadium hitting 33 degrees, HIROTA Yuki secured top spot in the women's 800m with a season best (2:04.95), narrowly ahead of OMORI Fumika (2:06.16) with AOYMA Rina crossing the line third (2:07.34).