Jan Boersma: Without a sailing federation to winning Olympic silver for Netherlands Antilles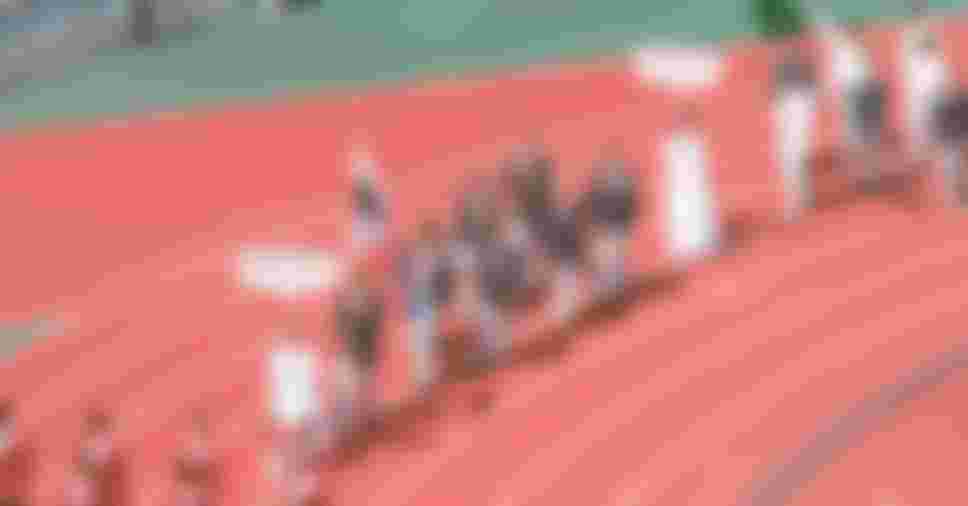 While winning an Olympic medal is a personal goal for thousands of athletes, for 24 nations it is a dream that has only ever come true once. Tokyo 2020 looks at the glorious moment and the impact it had on the lives of the athletes who achieved it.
The background
Sailing had always been a big part of Boersma's life growing up. The family, living in the Netherlands before moving to the Caribbean, would spend any spare time on a boat.
"I grew up in a fanatic sailing family," said Jan Boersma; the only Olympic medallist from Netherlands Antilles who achieved silver in windsurfing in Seoul 1988.
"My childhood weekends and vacations were spent sailing with family and friends."
However, his success didn't actually happen on a boat but on a board. He first discovered windsurfing in the early 1980s, when together with his family, a friend came up with a board.
The whole family moved from The Netherlands to Jamaica, where Jan's father first bought a board, before they relocated to the Netherlands Antilles - which was a renowned windsurfing destination - in 1983.
Boersma, 15 at the time, quickly discovered what he wanted to do.
"I was literally obsessed with windsurfing," he recalled in an exclusive interview with Tokyo 2020.
"I was the young kid looking up to them and was determined to catch up. It didn't take long for me to realise that I wanted to pursue windsurfing as a career with my mind initially set on the 1988 Olympics - especially after Stephan van den Berg won gold in Los Angeles 1984 on a windglider [the former Olympic windsurf board]. I then secretly dreamt of making it to 1988 Olympics and winning a medal."
However, the road to Seoul 1988 was not easy since he never sailed on a Division II board - the new Olympic windsurf board for the Games - and he "had to sail on an outdated gear for the whole season".
He also had no budget to train.
History in the making
Boersma managed to find a Division II, and for his first event - the 1988 World Championships - finished among the top six in the overall ranking.
"This event was a turning point," he said. "I was finally riding the same gear and I was competitive with the top guys especially in windy conditions. Growing up in Curaçao I was accustomed to very windy conditions. This is when I realised I had a chance for the podium in Seoul… All I needed was wind!"
Although he managed to achieve the Olympic quota, his country first had to establish a national sailing federation in order for him to participate.
"My father worked extremely hard in the background to make all the logistical things happen. He founded a sailing federation in the Netherlands Antilles, hired a coach who had to be from the Netherland Antilles and raised money.
"After all of this we finally got the final confirmation that I was able to represent the Netherlands Antilles in Seoul only a few weeks before the event."
He arrived in Pusan, in the south of the Republic of Korea, a few days earlier to acclimatise.
In the Olympic yachting village he met several friends from other Caribbean Islands including Peter Holmberg, from the Virgin Island - the only Olympic medallist from his country (silver in Seoul 1988 Finn event) - and Brian Talma, from Barbados.
"The Caribbean vibe was well alive!" Boersma said.
The seven Olympic races that would determinate the podium arrived and it's safe to say that he was not a podium contender, as the weather forecasts predicted light wind.
In the first race, the Netherlands Antilles athlete finished in first place with favourable windy conditions. But the wind soon dropped and so did his rankings as he fell out of medal contention.
But to his joy, the wind eventually picked up.
"Pusan delivered," he recalled.
It was so windy, conditions were so extreme they decided to cancel one day of racing for safety reasons.

This was very unfortunate for me as the more extreme, the better.

Fortunately the last few days were still windy enough for me to work my way back onto the podium and into silver.
Life-changing impact
Not only did Boersma become the first Olympic medallist for his country, but at only 19 years of age, the silver medal gave him confidence for the future.
"Winning the silver medal was amazing. Too much emotion comes to you at once. The feeling of relief. Putting behind the struggles and obstacles I had to overcome to get there and ultimately the satisfaction of knowing that my dream came true.
"The appreciation to all those that supported me to make my dream a reality and the satisfaction of being a total underdog going into this event and walking away with a medal... this medal made me believe in myself."
Boersma turned professional and went on to compete in three different disciplines (racing, slalom and wave sailing) for the next decade, before he retired from the sport altogether.
However from the sea he took to the skies and became a pilot. He first flew recreationally in South Africa before moving to the USA to become a commercial pilot.
Boersma is now 52 and still flies professionally. He lives in Hood River, Oregon.
It's quite a windy place, as you would expect.