Men's quarter-finals: Hansen-Sagosen, Karabatic, Egypt, Sweden...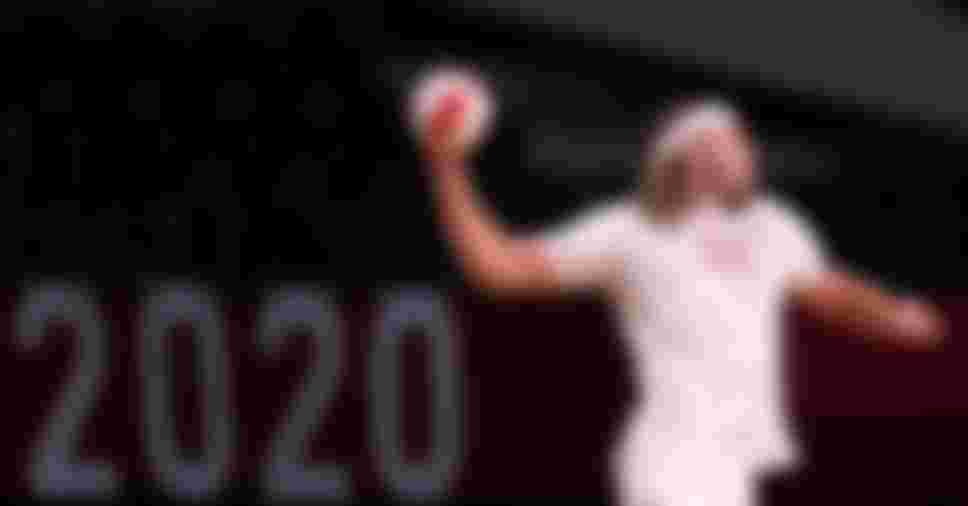 There are storylines galore in the Tokyo 2020 last eight with Mikkel Hansen and reigning champions Denmark up against Sander Sagosen's Norway.
We've reached the quarter-finals of the men's handball tournament at the Olympic Games Tokyo 2020, and the best players in the world are ready to barge their way into the last four.
There's no lack of storylines either.
Can Sander Sagosen's Norway derail Mikkel Hansen and reigning champions Denmark? Will Nikola Karabatic's dream of a golden goodbye survive a history-making Bahrain side?
Who will win the battle between World Championships runners-up Sweden and a new-look Germany side? And can Egypt become the first non-European team to make the Olympic podium?
All will be revealed on Tuesday. Read on for who's playing who, when and where, and get a preview of each match.
Tokyo 2020 Olympic handball quarter-finals schedule
When are the Olympic quarter-finals?
The Tokyo 2020 quarter-finals are scheduled for Tuesday 3 August 2021
What time are the Olympic quarter-finals?
9:30am JST (0030 UTC) - France vs Bahrain (QF 1)
1:15pm JST (0415 UTC) - Sweden vs Spain (QF 2)
5:00pm JST (0800 UTC) - Denmark vs Norway (QF 4)
8:45pm JST (1145 UTC) - Germany vs Egypt (QF 3)
And for the winners, here's how the semi-finals will look:
Semi-final 1: Winner of QF 1 vs Winner of QF 3
Semi-final 2: Winner of QF 2 vs Winner of QF 4
Karabatic and France meet surprise package Bahrain
Bahrain's men have been a revelation in Tokyo, making history by claiming their nation's first win in any team sport at the Games.
After desperate single-goal defeats to Sweden and Portugal, they were well beaten by world and Olympic champions Denmark.
Their famous 32-30 victory over hosts Japan gave them hope of finishing fourth in the group to reach the quarter-finals.
And it became a reality when Portugal went down 31-30 in their final group game to the previously winless Japanese.
Now they face a massive test against a firing French outfit with Nikola Karabatic seeking the perfect ending to a stellar career at his fifth Olympics.
Victories over Argentina and Brazil were followed by a confidence-boosting win over Spain (36-31) and then a hard-fought single-goal triumph over Germany.
A 32-29 defeat to Norway in their final group game mattered little with Karabatic scoring five to show that he's recovering match fitness after a long injury layoff.
But it's been the new generation showing the way with Dika Mem top scoring against Spain and Nedim Remili heading France's scoring charts against Germany.
Karabatic, 37, won a 2005 World Championship bronze medal alongside the legendary Jackson Richardson.
Incredibly, he's out to win Olympic gold in Tokyo with Richardson's 24-year-old son Melvin.
France may have to do it without influential left-back Timothey N'Guessan whose Games is probably over after he suffered a calf injury with Hugo Descat is also a doubt.
They should still have too much for Bahrain, but Tokyo has seen its fair share of shocks over the past week and a half...
European powers collide as Sweden meet Spain
The Swedes went on a wild ride to the final at the Egypt 2020 Worlds , eventually losing out to Denmark.
They avenged that defeat on Sunday (1 August) with a 33-30 win at the Yoyogi Stadium.
Lukas Sandell and Jonathan Carlsbogård led the scoring for the Swedes with six apiece, while Hampus Wanne also impressed.
Narrow wins over Bahrain, Japan and Portugal saw them safely through to the quarter-finals before they suffered a 33-29 defeat to Egypt.
Then came that big win over Denmark which lifted them into third place in Group B to set up a quarter-final with Group A runners-up Spain.
The Spaniards started strongly in Tokyo with wins over Germany, Norway and Brazil before falling to France and then overcoming Argentina.
Now it's the fancied Swedes for los hispanos where only victory will do.
For Spain Adrià Figueras, Ferran Solé, Alex Dujshebaev, and Aleix Gómez have led the scoring while goalkeeper Gonzalo de Pérez Vargas is stopping shots and providing assists for team-mates.
France might have a 37-year-old Karabatic but Spain boast their 40-year-old soul-of-the-side Raúl Entrerríos who is looking for a golden goodbye of his own.
Egypt bid for history against Germany
This should be a thriller between a full-strength Germany side and a team on a mission.
Germany won three from five in the group stages, losing to France and Spain by a single goal but then defeating Norway 28-23.
The Germans are mix of the old guard - led by captain Uwe Gensheimer, Steffen Weinhold and Marcel Schillerr - and new stars Timo Kastening, EHF Euro Final4 MVP Hendrik Pekeler, and 21-year-old Juri Knorr.
Goalkeeper Andreas Wolff could be key in this match with a semi-final spot up for grabs.
Egypt won four of their five games so far to take second in Group B behind Denmark but above Sweden.
The North Africans came to Tokyo believing that this could be their year after a strong World Championship performance on home soil.
They have backed that up with good results in Japan including a 37-31 win over Portugal and a stunning 27-22 decision over Sweden.
With a number of players at top European clubs, this is their best chance of becoming the first Egyptian team in any sport to step onto the Olympic podium.
Ahmed Hesham, Ahmed El Ahmar, and Mo Sanad have led the scoring with Yahia Omar providing consistently brilliant performances.
Hold on to your hats for what should be a fascinating showdown.
Hansen v Sagosen headlines Denmark-Norway encounter
Injury news has dominated the run-up to this potential quarter-final classic.
Good news for Denmark as left-back Lasse Anderson returns, but Norway are set to be without Christian O'Sullivan whose thumb injury may require surgery.
O'Sullivan's absence would be a big blow for the Norwegians given that he often creates the space and assists for Sander Sagosen to shine.
Denmark topped Group B with four wins out of five, although their closing defeat to Sweden could be a cause for concern.
Mikkel Hansen misfired with just three goals from eight attempts, while goalie Niklas Landin's 21% save rate was well below the 38% which earned him the 2019 IHF World Player of the Year award.
The two northern European rivals are among the biggest teams in the sport, and the personal duel between Hansen and Sagosen is one to savour.
The fact that it's happening in an Olympic quarter-final makes it all the more titanic.