UCHIMURA Kohei in touching distance of fourth Olympic Games after setting new horizontal bar world record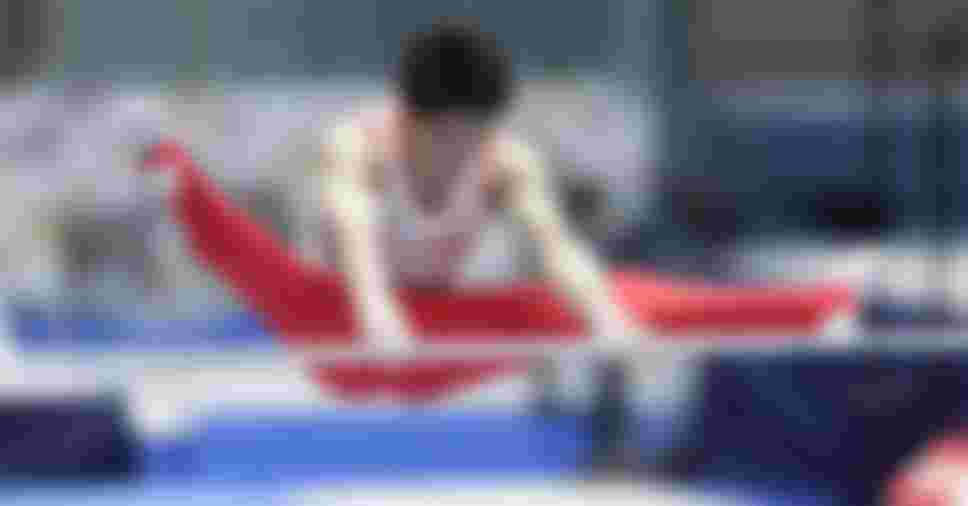 Three-time gold medallist in a league of his own on first day of final Japanese gymnastics trial event for Tokyo 2020.
UCHIMURA Kohei is going where no gymnast has gone before.
On Saturday (5 June), he put one foot through the door to what will be his fourth Olympic Games with a new horizontal bar world record of 15.766 points during qualifying at the All Japan Apparatus Championships.
The three-time Olympic gold medallist is competing for the one berth reserved for specialists against YONEKURA Hidenobu in the vault. Yonekura scored 15.016 on this day.
To determine who qualifies, the Japan Gymnastics Association uses a formula combining results from the three trials - the All Japan Championships, NHK Trophy and the apparatus championships.
Saturday's performance handed Uchimura the lead going into the final on Sunday. He and Yonekura had been tied on points ahead of the weekend.
Despite the jaw-dropping showing - which drew a roar from the crowd at Takasaki Arena in Gunma Prefecture - Uchimura was modest, saying he actually deserved a lower score.
"I thought I was overmarked", said Uchimura, who held the previous record of 15.750 which he set at the 2017 All Japans.
"I have a pretty detailed idea of how many points I should earn and I had myself lower, probably around a 15.4, 15.3.
"I think the difference today was the landing. I hadn't been able to stick the landing the last three performances but I nailed it today which probably left a good impression."
Uchimura had a D score of 6.600 with an E score of 9.166.
The 32-year-old veteran perfectly executed the Bretschneider and Cassina, and put a cozy 0.900 on the closest score from KITAZONO Takeru.
Yonekura, who shared a laugh with Uchimura post-competition, was simply in awe.
"You can only tip your hat to him", Yonekura said. "He was perfect today. But anything can still happen tomorrow.
"I'm trailing on points now so all I can do is set my sights for tomorrow and be as ready as I can be."
Ever the perfectionist, Uchimura's only concern appears to be fatigue setting in by competing for a second straight day.
"I've been putting in the work so I can get through situations like this," he said.
"Not sure how I'll hold up physically but I'll suck it up and land as I did today.
"As soon as I was finished, all I could think about was what I didn't do. I'm still not content".
TANIGAWA Wataru appears to have a leg up in the race for the two remaining slots in the team event with 2018 Youth Olympic Games champion Kitazono and SUGINO Takaaki.
The men's team will also be filled out Sunday.