Duncan Scott smashes national record on final day of 2021 British Olympic Selection Trials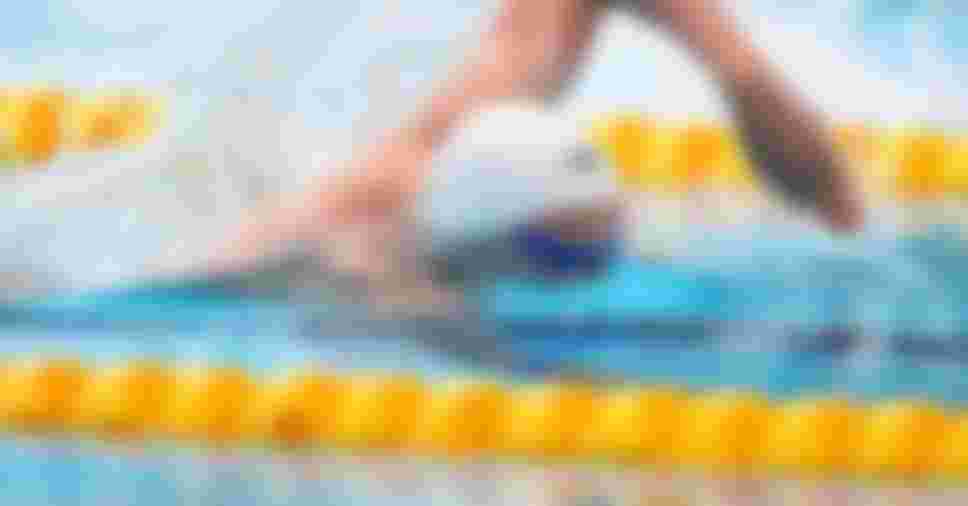 With no spectators the normal electric atmosphere outside of the water was not at London Aquatics Centre, but in the pool was plenty of adrenaline on the fifth and final day thanks to Duncan Scott, Tom Dean and others. An impressive British team ahead of Tokyo 2020 (23 July - 8 August 2021).
Duncan Scott knows how to put on a show. The 23-year old delivered a scorching hot performance in the final race of the British Swimming Selection Trials with a national record-breaking swim in the 200 freestyle to shoot to the top of the world rankings - clocking 1:44.47.
The double Olympic relay silver medallist broke the record he previously set at the 2019 World Championships in Gwangju - 1:44.91. "Delighted with the time obviously, just to get the win in that sort of field is really good. First 200 freestyle tapered since 2019 so it's been a while," said Scott after the race. Scott is expected to race 100m and 200m free and 200m IM for Tokyo in addition to relays.
Tom Dean also came under his old national record with a time of 1:44.58. The duo comfortably going under the 1:46.99 consideration time or Tokyo 2020 and now ranked number one and two in the world this season. "I'm absolutely buzzing, feels like it's been a long time coming," said Dean post-race.
 Dean was ahead at the first 50-metre turn, but Scott was in front by the halfway 100m mark and with 50 metres to go, Scott put down the hammer and held on for the last 25 metres.
It's looking really good for 4x200m so if we can just carry this on that would be great
Duncan Scott.
Promising relay
Two British swimmers under 1:45 is a promising outlook for the 4x200m Tokyo relay team who will want to redeem their Rio 2016 silver medal.
18-year-old Matt Richards came third to finish ahead of 2015 World Championships gold medallist James Guy. Richards was second in the 100m free behind Scott, putting him in good position for Tokyo selection.
With all the swimming said and done, it's now a waiting game for the swimmers. Monday 19th April, the selection team have their first meeting. Chris Spice, National performance director of British swimming said, ''We've changed the selection policy this time, it's not all about what happens here. Ideally, we'd like to select as many athletes as possible from here. We've got further meets down the year to look at as well."
Daniel Jervis puts on 1500m freestyle clinic
From the gun Daniel Jervis left the competition in his wake. Leading from start to finish of the 30 lengths of the 50m Olympic pool, the Swansea swimmer was unstoppable and clearly on a mission.
 Yesterday he told commentators, "I'm going to smash the consideration time in the 1500m free," and he did. Swimming 14:51.49, Jervis was the only person to swim underneath the 15:00 Olympic consideration threshold.
An emotional Jervis was thrilled after his race win. "This is my dream, ever since I was a young boy, I've only wanted to be an Olympian. It's all I've ever wanted to be. I can't wait to facetime my family tonight."
It was a great result for the 24-year-old year old who missed out on the 800m freestyle Olympic standard time by less than a second.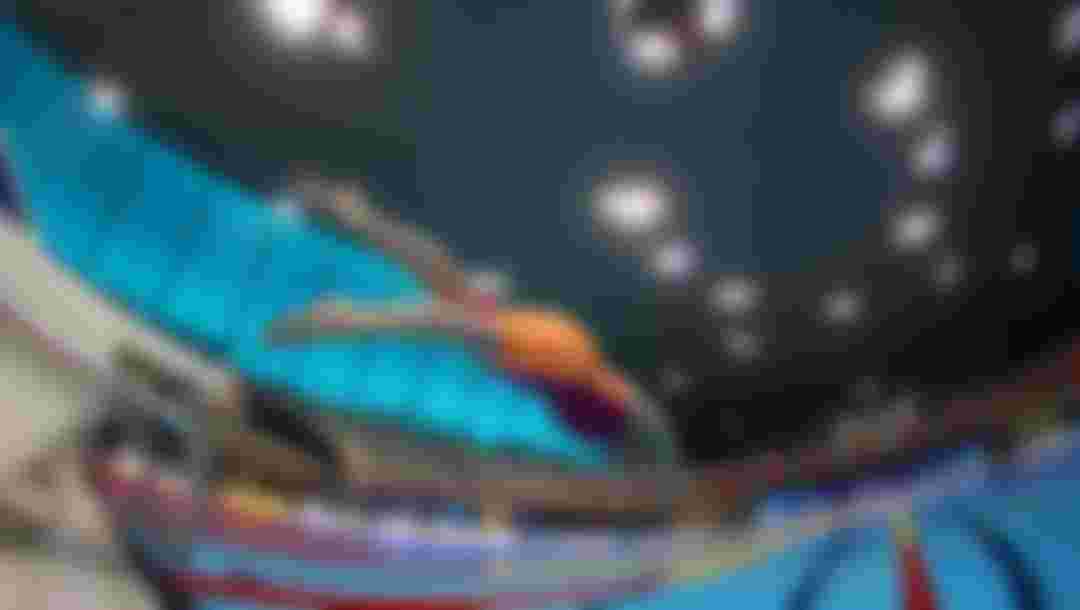 (Photo by Clive Rose/Getty Images)
Leah Crisp pips Lucy Charles-Barclay at the touch
19-year-old Leah Crisp added the 1500m to the 800m free she won earlier this week. Crisp clocked 16:46.09 and only just scraped in ahead of triathlete Lucy Charles-Barclay who clocked 16:46.26. It was still an impressive return to the pool for Charles-Barclay who has been honing her swimming in open water.
The 27-year-old has finished second at the Ironman World Championships in Kona, Hawaii for three consecutive years, from 2017 to 2019. Despite the close finish both were outside of the British swimming consideration time - 1:04.14.
It's been a tough week. A lot of races. Getting up, back-to-back, but I've been pretty happy with it, little bit off my best, but raced hard and give it a go.
Leah Crisp
Sarah Vasey early attack pays off
Sarah Vasey did not hold back in the 100m breaststroke. A gutsy first 50m saw her ahead at the turn and despite a close challenge from Molly Renshaw, the 24-year-old stormed home to take the win with a time of 1:06.37 and coming under the consideration time.
"It's been a long and hard week and I was really nervous this morning because I just had no idea how I was going to go and then tonight I was just excited to race. I feel like this season I've learned a lot about my race craft and to use that first 50 as easy speed and we've done so much work on that second 50, I'm just so glad it's paid off now."
Renshaw, who was second fastest to qualify for the final, again finished behind Vasey and got the time she needed to be considered by the selection team for Tokyo.
"I'm really happy. I knew Sarah would go out really fast so I tried to stay with her as much as I could in the first 50. Completely rooting for Sarah. She's waited for this all week for this, I'm so glad she's done it.", Renshaw commented.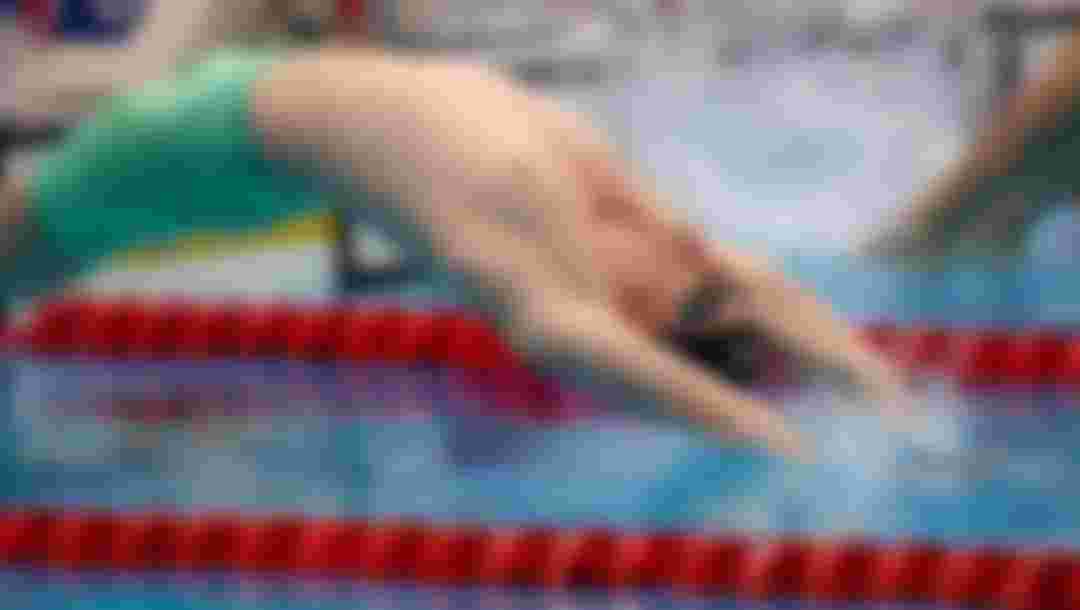 (Photo by Clive Rose/Getty Images)
Luke Greenbank Men's 200 m backstroke
Two weeks ago, he was struggling to walk on his ankle and tonight Luke Greenbank won the men's 200m backstroke. That's on top of his 100m backstroke win at the trials. His time of 1:56.70 was one tenth of a second outside of the consideration time.
The 23-year old who has been competing with an ankle injury is already preselected for the Olympic Games by way of his 2019 Gwangju World Championships performance in the 200m back.
"I'm a little disappointed with the times, I'm not going to lie. With the training I've been doing coming into this, it's the best I've ever been, but I suffered an ankle sprain a couple of weeks ago so its been a massively disrupted taper. Good opportunity to get racing in. Would have liked to of gone a lot faster but it is what it is.''
Elliot Clogg had a solid swim with a new lifetime best swim on 1:56.77. A tidy improvement from his previous best, 1:57.96.
Pocket Rocket Anna Hopkin takes women's 50 m free
Anna Hopkin was the only swimmer to go under the 25-second mark, clocking a time of 24.79 to win the women's freestyle. Second was a tie between Isabella Hindley and Lucy Hope who touched together at 25.13.
"I'm pretty happy with that swim, I think that's the fastest I've been outside of world's so I'm definitely the fastest I've ever been at this point in the season", said Anna Hopkins.
Saturday night Hopkin was second in the 100m freestyle behind two-time long-course European champion Freya Anderson.