Pavic and Mektic win all-Croatian final in men's doubles tennis; New Zealand edge Americans to bronze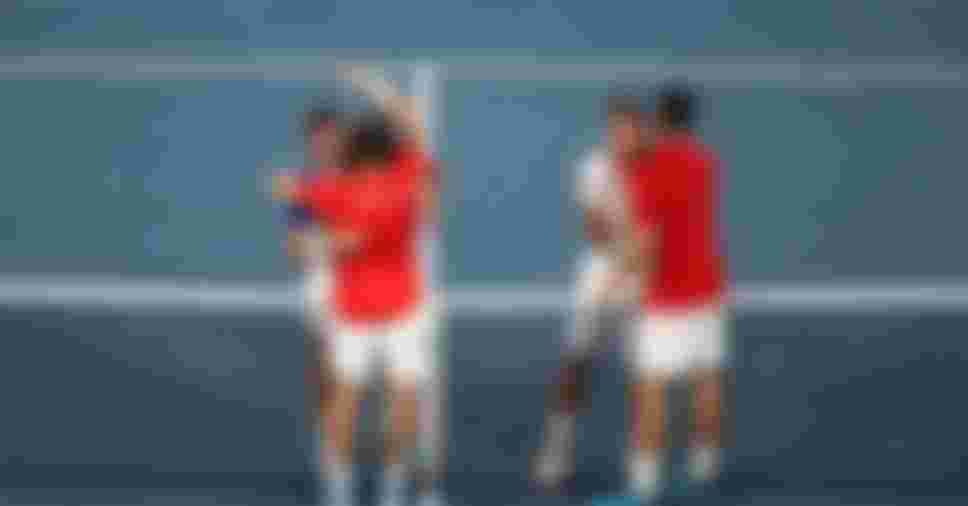 The top-ranked team of Mate Pavic and Nikola Mektic (Croatia) edged their countrymen Marin Cilic and Ivan Dodig to top the podium – while the New Zealand pair of Marcus Daniell and Michael Venus beat Team USA for an historic bronze.
It was an all-Croatian affair in the final of the Tokyo 2020 Men's Doubles Tennis Competition at Ariake Tennis Park as the outstanding team of Mate Pavic and Nikola Mektic defeated their countrymen Marin Cilic and Ivan Dodig in a three-set thriller.
The all-Croatian grand finale required a super tie-breaker after Cilic/Dodig clawed back from losing the opening set. But Pavic/Mektic kept their cool to win the first-to-ten tie-breaker (10-6) and scoop the gold medal while Cilic and Dodig had to be content with silver despite a late fight-back in the tie-break.
After surviving early resistance, some good work at the net from Mektic sealed the first set 6-4. But Cilic/Dodig fought their way back into the match to win the second set in dominant fashion (6-3).
The tie-breaker was as tense as they come as Pavic/Mektic stormed through to take a 6-0 lead only for Cilic/ Dodig to bring it back to 9-6. But In the end, Pavic/Mektic breathed a sigh of relief at winning out the tense tie-break 10-6 -- and claiming the gold that came with it.
"This is just a very happy feeling and we're super thrilled to win the title and just to be at the Olympics," said Mektic after the poldium ceremony which saw the team claim a first Olympic gold medal. "To have such a great result is just more than a dream come true and I'm so delighted to share this moment with Mate [Pavic]."
Kiwi history on the courts
Earlier in the day on the Ariake Tennis Park courts, the New Zealand men's team of Marcus Daniell and Michael Venus picked up the bronze medal with a straight two-set victory (7-6, 6-2) over the favoured American team of Austin Krajicek and Tennys Sandgren.
"New Zealand is so Olympics-focused, it's really a huge deal in New Zealand, so to show tennis can get medals, I really hope that it jump-starts a passion and interest for tennis in the younger generations," said Daniell of the bronze-winning Kiwi team – who made history by winning the country's first-ever medal in Olympic tennis.
Venus was, predictably, in similar mood: "Just to be part of the team here and get to know the athletes in other sports is very special, but to top it with a medal it's just unbelievable -- I'm super, super happy and proud of us and of lots of people who put a lot of work behind the scenes to help us to get here."  
"There's not much you can say about that except it's pretty, pretty devastating to lose that one," said Krajicek, of an American team clearly disappointed at failing to head home with a medal. "You know, [you] give yourself a chance to get a medal and then to lose those two [matches - including the men's doubles semifinal] is tough, but you have to give those guys credit today. They played well."
His partner, the 30-year-old Sandgren, was also frustrated after the loss. "I'm probably gonna' quit. That might be my last match. I'm close, yeah, I'm close," he said, before answering the question of 'whether he would have 'done anything differently on the day if given another chance' with: "Yeah, not have been so bad."