Dominican sensation Julio Rodriguez: Baseball in his blood and Olympic medals on his mind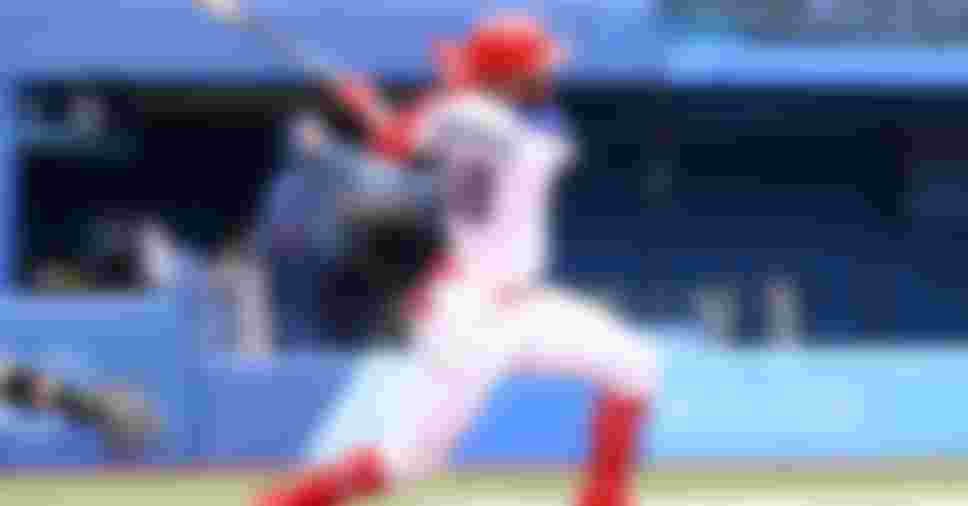 Julio Rodriguez – still only 20 – is on a course for mega-star status in the American Major Leagues with the Seattle Mariners. But first, he's focused on the Tokyo Games where the Dominican Republic, his Caribbean homeland, is back in Olympic baseball for the first time in almost three decades and off to a mixed start with one win and one loss.
"In the Dominican Republic, baseball, you know, it's just in your veins," Julio Rodriguez told Tokyo 2020 after helping his home nation – historically obsessed by the sport of baseball – return to the Olympic Games. "That's how we say it over there."
Dominican kids get a taste of baseball early.
Street games appear out of nowhere, like magic, in the alleys of big cities like Santo Domingo and Santiago, and out in Loma de Cabrera, near the Haitian border, where Rodriguez grew up. "First it was just going out to the field with my friends – or out in the street, you know, with a tennis ball and some cardboard [for a makeshift glove]. I remember getting to play, to compete against my friends from the neighborhood, and it's the same fun now as it was back then."
Much like football in most of the world, baseball, in the DR, offers an escape. For most, it's a distraction from street life and limited opportunities in a country with high crime and poverty rates. But for others, a tiny fraction of one percent blessed with rare talents, like Rodriguez, it's a way out, quite literally, and into a whole new world of opportunity, fame and endless possibilities.
READ | Everything to Know About Baseball at the Tokyo Games | USA Infielder Alvarez's Speed Skating Roots
The street games learned early in the DR, played with improvised equipment and on unreliable surfaces, create special players. "We use bottle caps when we're kids," Rodriguez added about a game Dominican kids play substituting small disc-like bottle caps for a ball.
From bottle caps to big leagues
If you can hit one of those wicked plastic discs, whizzing and curling through the humid air, a garden-variety curve ball can become like child's play. So it's no surprise the pipeline to Major League Baseball from the Dominican Republic has produced some of the American top flight's best since Ozzie Virgil Sr became the first native-born Dominican to lace up his spikes for the New York Giants in 1956.
Boston Red Sox legends Pedro Martinez and David 'Big Papi' Ortiz, and slugger Sammy Sosa, are just a few icons in the seemingly never-ending procession from the DR.
"Baseball is just such a fun game," said Rodriguez, who's now among the top prospects to become a mega-star in the Major Leagues, where his contract is owned by the Seattle Mariners (it came with a bonus of 1.75 million USD when he was just 16). "Winning and competing. Having fun on the field. But, hitting, now that's the real best feeling.
"It's hard to describe," said Rodriguez, about that sensation when the wood of the bat cracks against the tight-wound, leather-bound ball. "Maybe it's like when you eat your favorite meal. That feeling you have after? That's the best way I can put it. You're so full and satisfied – that's the joy you have when you hit. The guys throwing, the pitchers, they are tough. Putting in the work and beating those guys – that's actually pretty cool too."
It's a long way from the streets of Loma de Cabrera to the Majors, but there's a pathway in place to identify the best of the best early in the DR – a country that fell hard for the game ever since Cuban immigrants brought it with them in middle of the 19th century. But the road to the Olympics, where Rodriguez is representing his country this summer, is a much harder one to pass.
The Dominicans, despite sending loads of players to the Majors, haven't sent a national team to the Olympics since the sport debuted in 1992 – nearly three decades ago.
"When I think about the Olympics, I can hardly believe it," said Rodriguez, a sturdy 190.5cm and 82kg who stalks the outfield with speed and almost extra-sensory anticipation of where a hit ball will go. He so embodies, in both spirit and physicality, the essence of a baseball player, that fans of the Mariners, and the sport of baseball in general, can't stop talking about him. "It's such a special thing and a special opportunity to represent my country in this way. Nobody knows if baseball is coming back to the Olympics again [it won't be in Paris in 2004, but is scheduled to return for LA in 2028]. And here I am, right here, right now and in the middle of it."
Rodriguez was loaned out to a number of lower-level farm teams for seasoning after signing with the Majors – a common practice in the sport's top flight. The two Olympic qualifying tournaments, in Florida earlier in June and the last-chance qualifier in Mexico, are both part of his seasoning process. So are the Tokyo Games themselves, where the DR dropped their opener to hosts Mexico (1-0) before rebounding by the same score against Mexico in the second.
Baseball graduate studies in Team DR
"There are so many veteran players in the [Dominican] team and the atmosphere is so special," he said about the squad which also boasts 36-year-old Melky Cabrera, a World Series champion in 2009 with the New York Yankees. "We just all came together. It doesn't matter if you're the oldest or the youngest, like me, it's just a great feeling in this team."
Rodriguez is what a manager or a scout might call, in the language peculiar to baseball, a '5-tool player'. Simply put, he can do it all – hit, hit for power, run, field and throw.
"He's the best player of the tournament," Dominican Republic manager Hector Borg said after Rodriguez's breakout performance at the Americas qualifier. "Write it down, that name, Julio Rodriguez. Because this kid, his talent is something crazy. This kid can play different."
It's a common assessment of J-Rod's talents. His potential too.
The 20-year-old put the team – full of veterans – on his back in Florida. In need of runs, at the end of a game against Canada, it was his last-ditch RBI single that saw the team qualify for the last-chance tournament in Mexico, and eventually, Tokyo.
"It's not something I can even describe," he said of the tie-breaking single, a game-winner that had the people back home in the DR, watching online, jumping out of their seats. "It's definitely the biggest hit I've ever had. That hit felt different."
Even though he lives Stateside now, back home, as he calls it, is never far away. And you can't help but get the feeling that, were he not tipped for greatness at age 14, he'd still be swinging at bottle caps in the road.
"I always feel the pride of representing the DR and my family and the national team. I always try to do the best I can. It's cool knowing where I came from," said Rodriguez who earned three hits in four at-bats (an astonishing batting average of .750) in the win over Mexico. "I was just a kid from the DR trying to hustle a way out, and getting to be able to help my family and bring them something like this, it's incredible."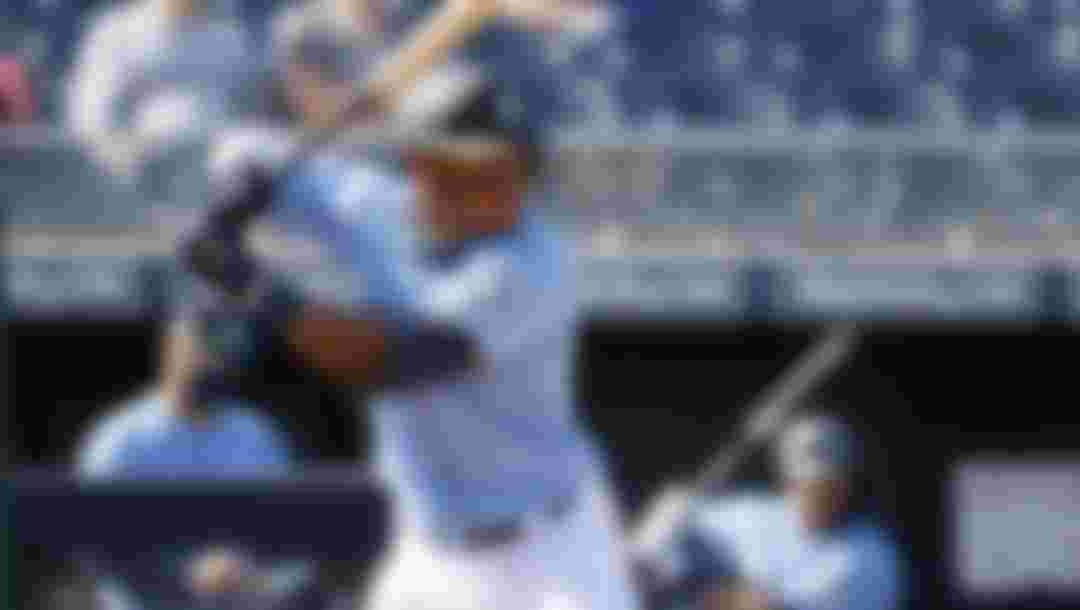 Rodriguez and Co., with a win and a loss so far, are still in good shape to challenge for Olympic gold. All six teams from the group stages will also move on to the knockout rounds -- so there remains an open road to gold, silver or bronze for the DR.
And baseball being baseball, no one can pick, with any accuracy, who will take top spot on the podium in this tournament of only six teams and 16 games (reduced from previous tournaments that consisted of eight teams and 33 games). "Baseball can turn on you quick," he said of a game in which hot or cold bats and streaks or slumps can dictate the whole pattern.
Medal hopes for the Dominicans
The DR, with population of just over 10 million, has precious little Olympic gold in the trophy case. Since the country started taking part in 1964 in Tokyo, they've won only seven medals (three of those gold). But according to Rodriguez, this current Dominican team has something special. And you can almost see a golden gleam in his eyes.
"Everybody loves having fun. We play as a team. Nobody is selfish in this team," Rodriguez said, of a squad with the unmistakable 'Jumbo' Diaz still on the mound and so many other experienced veterans it's like a high-intensity graduate school. "Everybody gives me little details and advice – nobody's perfect and you can't close your mind to things like this. These guys, a lot of them, have a different perspective – they can see things you can't. And they've been through things you haven't."
You get the sense, talking with Rodriguez, that there's something special going on in this Dominican Republic baseball squad – and, yes, back home too. "They've been tuned in to everything we're doing," said Rodriguez, the brightest shining star in the country's Olympic firmament since Felix Sanchez won a pair of 400m hurdles golds in 2004 and 2012. "They're literally watching every game [in the DR] and getting so excited."
His message for them is the same as it is for Seattle Mariners fans itching to get their top prospect – and one of the top talents to come out of the DR in decades – into the first team.
"I want to work my hardest so I can give them what they want. If I don't do that, I'll be letting them down and myself down," he said, careful to find the right words. "I can't give them what they want if I don't focus. What they want is the same as what I want."