Competing for dominance as friend and foe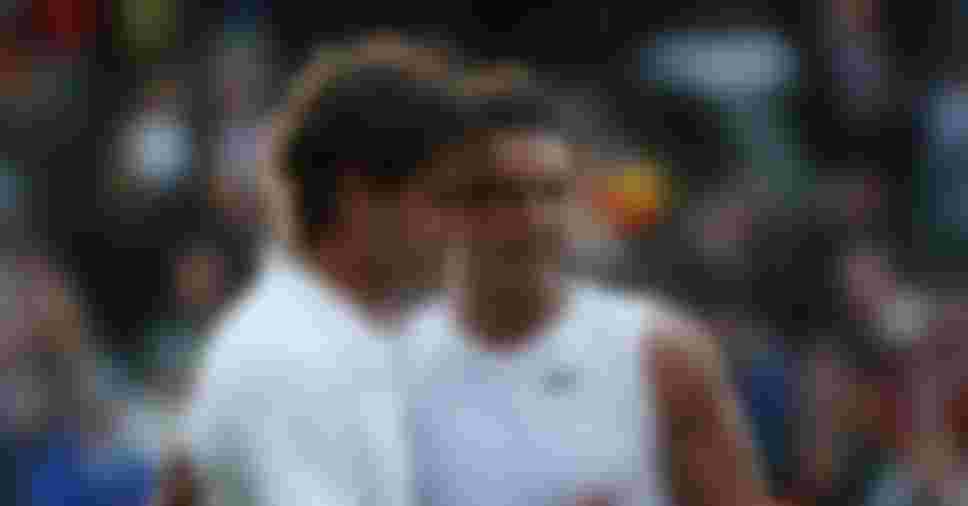 On International Friendship Day, Tokyo 2020 takes a look at athletes who are the closest of friends - as well as perennial sporting rivals.
Roger Federer and Rafael Nadal (Tennis)
Roger Federer of Switzerland and Rafael Nadal of Spain have been dominant forces in the world of tennis for the majority of the past two decades. They both have a prestigious Grand Slam title to their names (winning all four major championships at least once), and are another pair of athletes that have established a relationship based on mutual respect.
They have played each other 40 times, with Nadal leading head-to-head matches 24-16. Federer has 20 major titles - an all-time record in men's tennis - outnumbering Nadal, who has 19 titles. These achievements alone are testament to the fact these two men are among the greatest tennis players in history.
Federer and Nadal faced each other for the first time in March 2004. Nadal, then just 17 and ranked 34 in the world, surprised the world by beating the then No. 1 Federer in straight sets. Thereafter they've battled in 39 matches, of which 9 have been Grand Slam titles (Nadal leading 6-3). Among them is the 2008 Wimbledon final, which is widely regarded as the greatest match of all-time. Nadal defeated Federer in five gruelling sets after 4 hours and 48 minutes of play - the longest single's final at Wimbledon - ending Federer's consecutive winning streak at five.
Federer dominates grass and Nadal is virtually unbeatable on clay. As an indication of this, Federer has a record eight Wimbledon men's singles titles, whereas Nadal has 12 French Open titles, the most in history, male or female.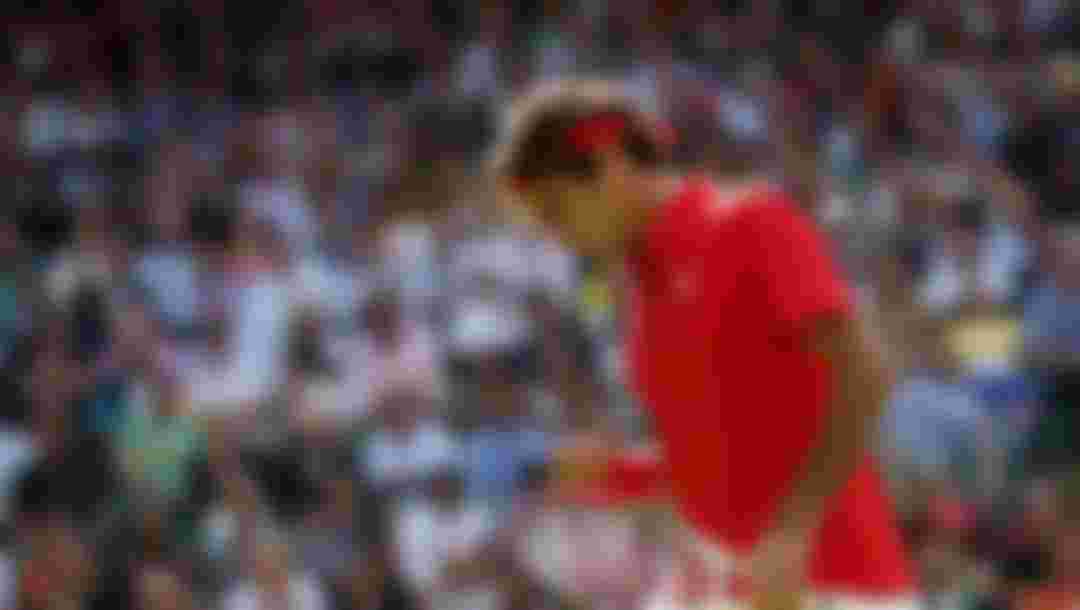 Clive Brunskill/Getty Images
"Rafa makes me a better player. He makes me determined to practise harder and do extra training," said Federer.
When you think that 15 years have passed since they first faced each other on court, it is amazing that the two have been at the top of the ladder for so many years and their rivalry has endured for so long. It is apparent that they have immense mutual respect, which is further testament to their greatness.
"I'm surprised myself by the degree to which we actually get along, because we've had a very intense rivalry. But we've actually helped each other become the players we are today, and our rivalry has helped the game," said Federer.
"It's nice to be able to call one of your biggest rivals one of your friends," said Nadal.
Perhaps that is the essence of the close bonds and mutual respect that exist between the two rivals.
Both have confirmed their intention of playing at the Tokyo 2020 Games. Federer has never won an Olympic gold medal in the men's singles, but hopes to complete the set in Tokyo, while Nadal won the men's singles title at the Beijing 2008 Games.
They have never faced each other on an Olympic court.
If that comes to pass, it will forge a new chapter in the history of tennis.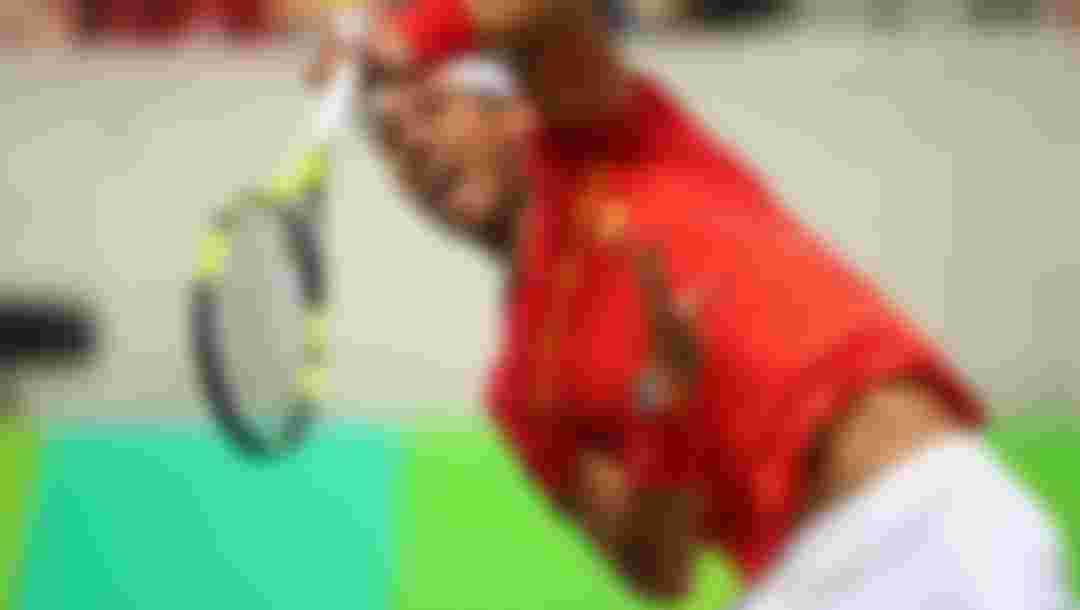 Clive Brunskill/Getty Images
Renaud Lavillenie and Armand Duplantis (Athletics)
It's a slightly different friendship. Renaud Lavillenie has known Armand Duplantis since 2013. The Swedish pole vaulter was not even 14-years-old yet, whilst the 26-year-old Frenchman was already an Olympic champion.
"I've known Mondo since 2013. When he was 13-years-old, he was already jumping 3.80m. We had a good feeling right away and then we kept in touch. I sent him a message when he jumped 5.80m and from that moment on, our relationship intensified," the French champion told Tokyo 2020.
"He then came to my house in Clermont-Ferrand to train for a few days. This went beyond the simple relationship of a pole vaulter, a true friendship was born. We get in touch on a daily basis."
Despite an obvious sporting rivalry, with Duplantis having taken the world record away from Lavillenie, the friendship counts for much more than the records between the two men.
"I wasn't surprised. I can't say I jumped to the ceiling for losing the record, it wouldn't be human. But I was happy for him. I'm looking at the size of his performance. I was proud of him," said the Frenchman.
Better yet, the Clermont native showed his admiration when his friend broke the record for the second time.
"His second record was more impressive technically. His gesture was more fluid, less bumpy. His jump was more harmonious in execution. It shows that he can go even higher."
However, in Tokyo next year, the two friends will be competing with a gold medal at stake. And there's no way they'll be abandoning their best friend even on the track.
"Where I can be very competitive is on the tactical side. Making the right jump at the right time, which is perfect for the Championships. In these competitions, the mindset, the pressure and the objectives are not the same. We're under a lot of pressure. And I'm looking forward to being present again in competitions with twists and turns," said the French pole vaulter.
HAGINO Kosuke and SETO Daiya (Swimming)
Childhood friends and arch-rivals, Hagino and Seto are set to go head-to-head for gold on the Olympic stage. For the pair, such showdowns have been the norm in their intertwined careers.
"If it weren't for Daiya, I wouldn't be here," said Hagino after winning gold in the men's 400m individual medley at the Rio 2016 Games.
Seto, who won bronze in the same event responded: "I was able to win bronze because Kosuke was there."
They obviously see each other both as source of inspiration as well as perennial rivals.
Hagino and Seto were both born in 1994. Though growing up in different prefectures, Tochigi and Saitama, they have known each other since their elementary school days, appearing at national events and other competitions.
At the time, Seto had thought he was not in the same league as Hagino, who was already a well-known swimming prodigy breaking junior records one after another. However, when Seto defeated Hagino for the first time (when he was a second-year junior high school student), they began to see each other as potential rivals.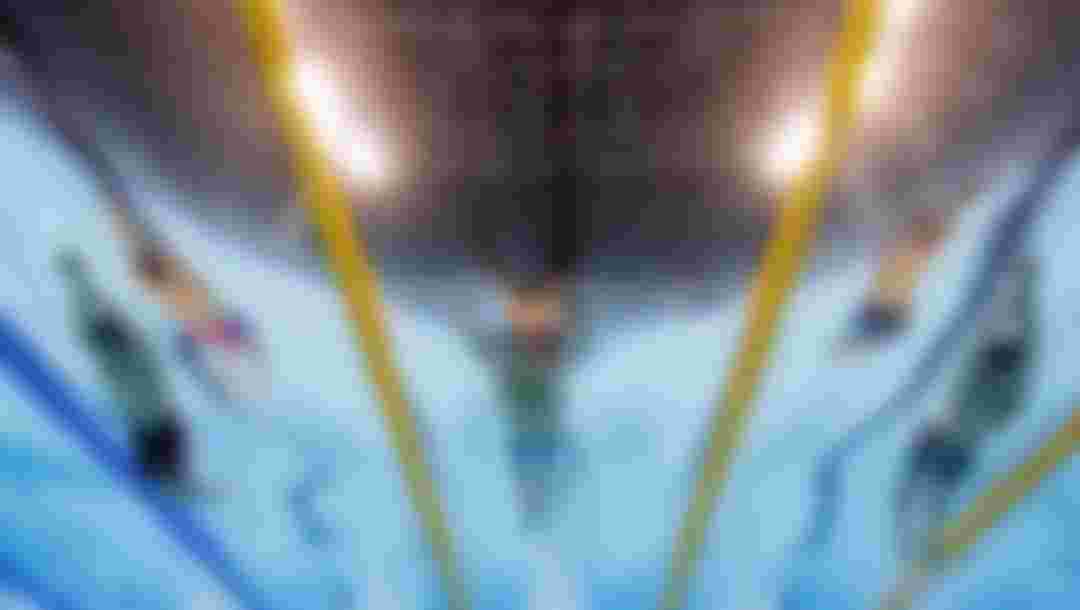 Both swimmers' main focus is the individual medley, although their favourite styles differ.
Hagino thrives at the backstroke and freestyle, while Seto flourishes at the butterfly and breaststroke.
They have completely different personalities too. Hagino is calm and an analytical thinker, while Seto is easygoing and instinct-driven. Despite, or perhaps because of their differences, the pair get along very well. As Seto admits, he enjoys the Hagino's company because they are quite opposite in temperament. They have developed a firm friendship and sometimes spend their days off together.
Hagino leads in the Olympic medals stakes, winning one gold, one silver and two bronzes at London 2012 and Rio 2016. Seto, meanwhile, won his second consecutive title in the men's 400m individual medley at the World Swimming Championships in 2013 and 2015. In the same event held in 2019, he won two golds in both the 200m and 400m individual medleys, which earned him a spot on Japan's swimming team for the Tokyo 2020 Games.
Hagino must wait until the next National Swimming Championships in April to qualify for the Olympic Games. All eyes are on whether the all-time rivalry will be played out again in Tokyo next year.
ITO Mima and HIRANO Miu (Table Tennis)
There is another pairing of 'friend-foe' athletes that are of the same age and who have competed fiercely since childhood: table tennis players ITO Mima and HIRANO Miu.
They have paired up in the women's doubles since they were five-years-old, setting the youngest ever records in several international tournaments. Both born in 2000, they are known as the "Miu-Mima" pair, and are now one of the biggest threats to table tennis powerhouse People's Republic of China, even in the singles events.
The first one to achieve a major result was Ito, who was a member of Japan's bronze medal winning women's team at the the Rio 2016 Games at the age of 15. This earned her the honour of becoming the youngest-ever Olympic medallist in table tennis. Hirano, who had also travelled to Rio with the team as a reserve, witnessed the moment when the bronze medal was placed around Ito's neck.
"I had mixed feelings. I was frustrated but also proud that the team had won the medal," reflected Hirano.
Hirano channelled her frustration into making striking progress. At the Table Tennis World Cup held two months after the Rio 2016 Games, she claimed the title. It was an incredible accomplishment given that only Chinese athletes had graced the podium since the event was launched in 1996.
The following year, at the All Japan Table Tennis Championships in January, Hirano beat ISHIKAWA Kasumi, who had won the Championships for three consecutive years at the time, becoming the youngest player to triumph at the age of 16 years and nine months. At the World Table Tennis Championships held in June the same year, she won a bronze medal at the singles event, a feat that has not been achieved by a Japanese woman in 48 years. She was rapidly developing into a world-class player vying for the top spot.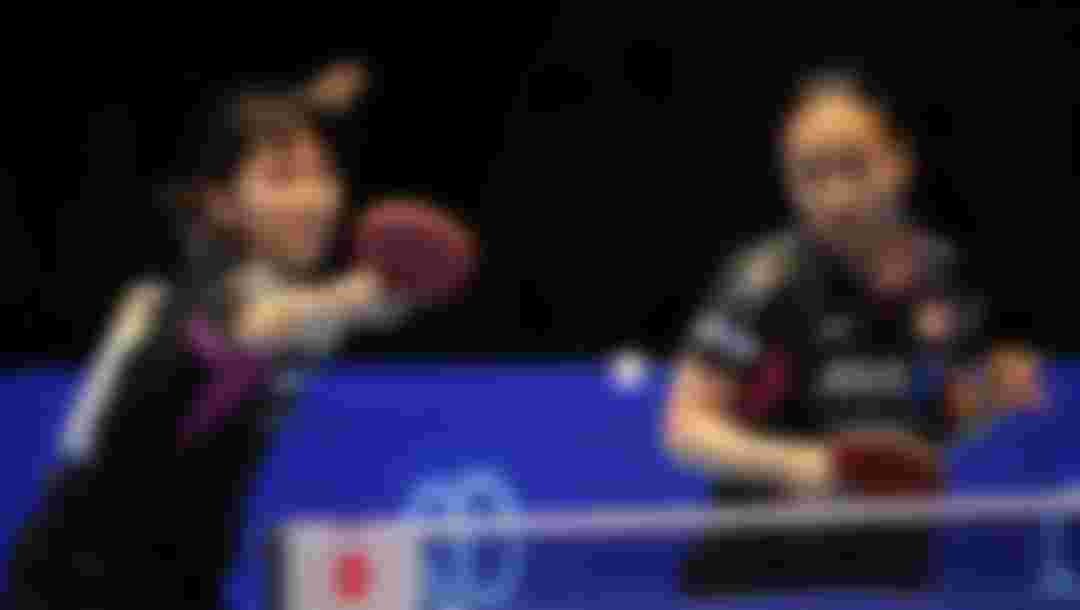 Robertus Pudyanto/Getty Images
Ito, who appeared to have been overtaken by Hirano, is not the type to give in.
At the All Japan Table Tennis Championships in January 2018, the two went head-to-head in the final, where Ito defeated Hirano to clinch the title for the first time. She also won in the women's doubles and mixed doubles, securing three gold medals in one tournament to become the youngest player ever to do so. Winning triple titles again at the All Japan Table Tennis Championships the following year, Ito now reigns supreme as the ace of Japan women's table tennis.
"Miu is a rival who improves my competitive edge and also my best friend with whom I can really be myself," said Ito.
Hirano acknowledges the significance of her relationship with Ito saying: "We get along very well, but when I lose against Mima, I get very disappointed, and Mima is apparently disappointed when she loses against me. We have always been like this, inspiring each other."
In January 2020, Ito and Hirano were both selected for the Tokyo 2020 Olympic Games. Ito will play in three events, women's singles, women's team and mixed doubles, whereas Hirano will appear in the women's team event.
The two, who have fiercely competed from their childhood days, will finally find themselves together on the greatest stage of them all.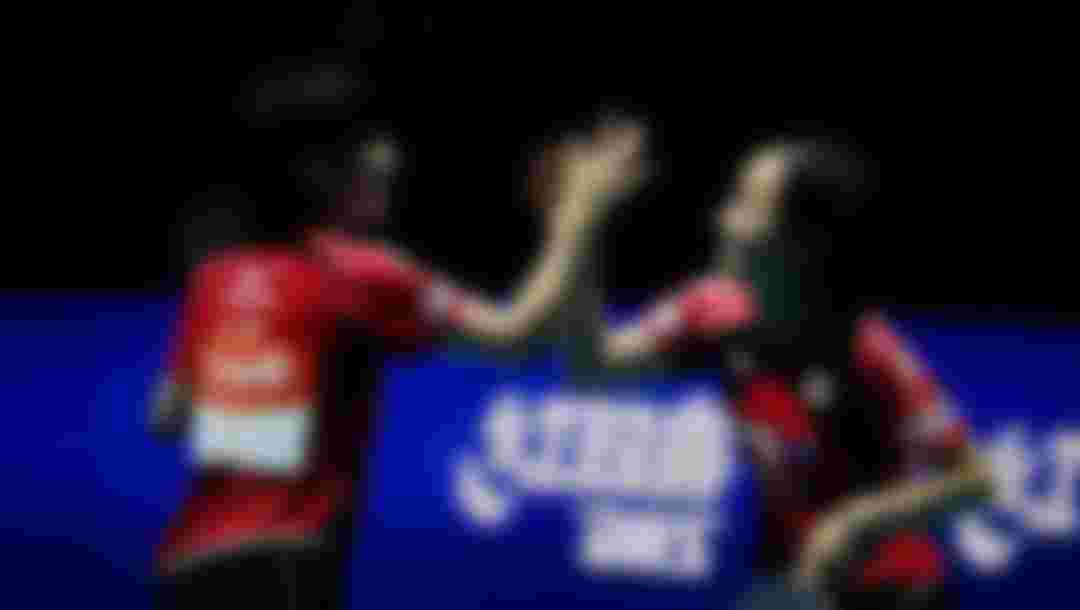 Robertus Pudyanto/Getty Images