Charlotte Worthington: Recipe for success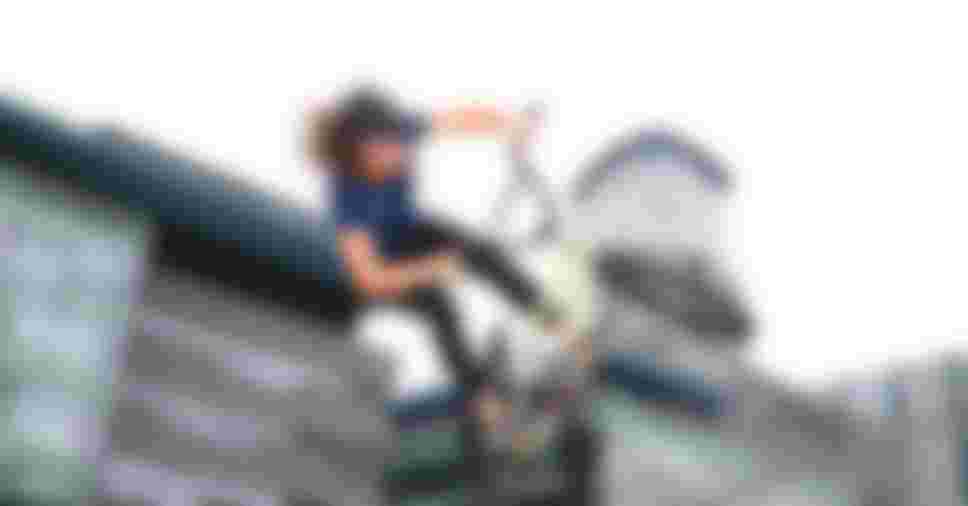 Next year, BMX freestyle will make its grand entrance as an Olympic sport. Tokyo 2020 caught up with World Championship bronze medallist and first-ever European champion Charlotte Worthington to talk about her life, sport and Olympic ambitions. 
You can slam on the floor 20 times

and you've just got to go back to the drawing board.
It's fitting that Charlotte Worthington began her working life as a chef. In many ways the perfect BMX freestyle run is like a five-star recipe – a delicate balance of ingredients that come together to make something truly mouthwatering.
"Your best run is judged on a number of categories and they include height, technicality, use of course – how well you use the skate park. Do you hit every ramp? Are you a bit different or do you follow the same way as everyone else?"
"And then they're added up to get the final score," explained Worthington in her exclusive interview with Tokyo 2020.
But like the world's greatest chefs, it is the touch of eccentric genius that separates the very best from the rest. A willingness to go where others wouldn't dare.
And this is where Worthington is in her element.
"You'll just see people spinning the handlebars and the bikes and the wheels all around while they're upside down 20 feet in the air… it's quite mind blowing really!"
"You can slam on the floor 20 times and you've just got to go back to the drawing board."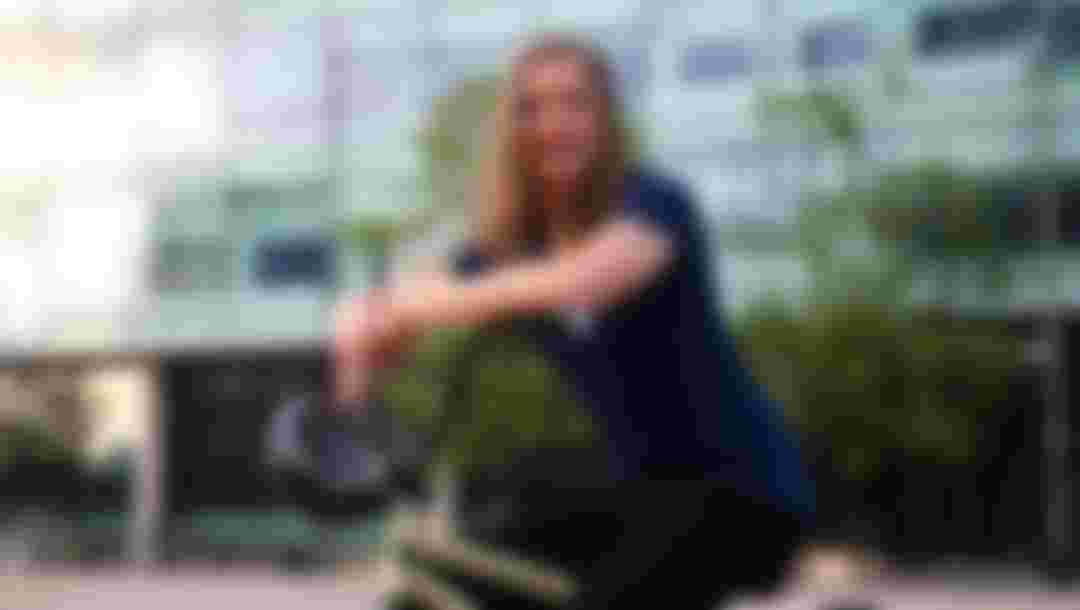 The key ingredients
Unlike many Olympic athletes who have practised their sport constantly from an early age, 24-year-old Worthington didn't begin BMX freestyle until she was almost out of her teens.
"I got into extreme sports by riding scooters – which is a bit of a gateway sport. They're quite small to throw around, so it was a bit of an easier sport for me to do," Worthington explained.
"And then when I was 19 turning 20, I decided to switch to BMX. So I had a bit of a foundation for starting, but I switched when I was 20."
For someone who began with the sport so late, Worthington's rise to the top has been nothing short of meteoric. Little over a year after her initial foray into the world of BMXing, Worthington entered her first competition at the prestigious NASS Festival. Incredibly, she beat all competitors from across the UK to win.
But that was just the beginning.
"From there I worked on a TV programme. And the people who were organising, that had connections at British Cycling, asked me if the Olympics were something I was interested in, because it's a new sport," recalled Worthington.
"So I spoke to them and I ended up applying and getting selected for the training camp out in America, which was the selection camp.
"And then it's just been a mad rollercoaster since then."
Sliding doors
It's amazing to think that your life can be shaped by one big decision. A Sliding Doors, or 'red pill/blue pill' Matrix film moment, where the choice you make completely defines your future.
But that's exactly what happened with Worthington at the beginning of her BMX freestyle journey.
"My first real job was in a kitchen as a glass collector in a local restaurant in Manchester. I was speaking to the chefs and they said 'you're a bit of a tomboy, you're a bit feisty, you can hold your own and we think you'd be good in the kitchen'. And they were right," said Worthington.
After a few trial shifts, she was recruited to the kitchen and began the typical chef life – long, gruelling hours for very little pay.
But just when it looked like a career in the culinary sector was on the cards, Worthington was contacted by British Cycling, who asked her whether she would like to be part of their programme.
A programme that could eventually lead to a place in the Olympics.
"I had the choice of 'do I want to work these crazy hours and not live a very good lifestyle, or follow my dream of doing BMX?'"
Thankfully for the world of sport, Worthington chose BMX.
Blazing new trails
In 2019, Worthington made history.
In an Alpine skatepark surrounded by mountains in Cadenazzo, Switzerland, the Team GB athlete became the first ever women's BMX Freestyle European Champion.
For Worthington, it was the culmination of an intense period of hard work.
"I was so proud. The whole of last year was just spent competing, because if there was one thing I was lacking it was contest experience. So to go to the Europeans and face people like Lara Lessmann (Germany's 2017 Urban Cycling World Championships silver medallist), it was the two best girls in Europe going head-to-head."
"So then to come out with the win and be the first ever girl to win that title was pretty amazing."
The following month, things went even better for Worthington at the World Championship in Chengdu, People's Republic of China.
Up against the very best riders on the planet, she put together a thrilling run that included a backflip and a 360 tuck no-hander to secure the bronze medal, behind the USA's Hannah Roberts and Chile's Macarena Perez Grasset.
But perhaps more than the medal itself, Worthington's performance had secured her something invaluable.
A ticket to next year's Olympic Games in Tokyo.
"I got the result and it was amazing, but it was actually after the competition that I kind of got reminded that, 'so you know that you've qualified for the Olympics now!'"
"And that took a bit to sink in. When I got back to the hotel there were definitely some tears of joy."
Gunning for gold
While Worthington is nothing if not humble when talking about her experiences, the mere mention of Tokyo brings out her competitive streak.
"I'm definitely hoping for a gold medal," she stated simply. "Everyone's aiming for gold, but we're definitely aiming for gold."
And the postponement of the Games has done nothing to quench her thirst for glory at next year's Olympics. In fact, as a self-confessed opportunist, Worthington sees this as a chance to bring her A-game to the world's greatest sporting event.
"To get another year to get so much more training in, maybe this is going to be an opportunity to learn tricks that I never thought I could do in this Olympics."
"So for me it's a huge opportunity. It's hit every athlete differently, but as an athlete you have to be an opportunist. So it's a positive."
It is possible.

It's not just for the ultimate elite human beings on the planet.
Passing down the recipe for success
Worthington never thought of herself as a trailblazer. But what more can you say about someone who is carving a new path in a sport that is just beginning to take its place on the international stage?
And if she does have a message for younger boys and girls who want to know the recipe for her success, it would simply be that you can do it too.
"You don't realise what a difference it makes, for girls especially, to be able to see that I could do this and then get to the Olympics."
"That it is possible, it's not just for the ultimate elite human beings on the planet."
"You can do it. And I think that it's awesome to be at the forefront of that."
"I'm really proud of myself for everything I've done and I hope I can just inspire the next generation to do it."