Bryony Page and Laura Gallagher: Team GB's Tokyo-bound trampoline gymnasts talk Olympic expectation versus reality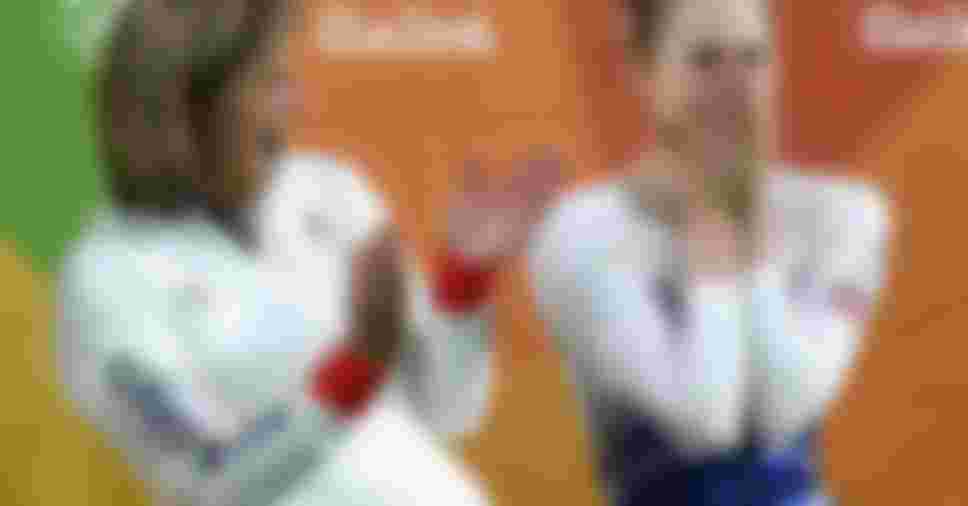 One is a silver medalist from Rio 2016, one is an Olympic debutant, so Tokyo 2020 spoke to both British trampolinists heading to the Summer Games about Laura's expectations versus Bryony's reality.
The two British trampolinists selected to represent their country at Tokyo 2020, taking place in 2021, have different Games' time experience. Bryony Page won silver at Rio 2016, her face crumpling into happy tears featuring on many an end-of-event montage. For Laura Gallagher, despite extensive experience in the sport – winning the 2012 European Championship individual bronze, 2013 world team gold, 2019 World Championships individual 6th – this will be her debut Olympics.
Both are super excited to have been selected, with Page telling Tokyo 2020, that she's "happy and relieved and very excited" and is hoping if she does the best she can, "hopefully that that does mean medal potential". Gallagher, meanwhile, describes the moment of hearing she was on the team as "really surreal" and that Thursday's announcement and media day (10 June) is "making it feel a lot more real".
So Tokyo 2020 decided to ask them about expectation versus reality. What does Laura think it's going to be like in the Olympic Village, at the Team GB kitting out weekend, and how will she sleep the night before competition, compared with what it was actually like in terms of Bryony's real-life Rio 2016 experience.
Laura, how are you picturing what it will be like in the Olympic Village?
"I think that's going to be the most exciting thing, being around athletes from other sports. That's what's so unique about the Olympic Games, that it's a multi-sport event and we don't get access to that normally. That's really cool to have that idea of perhaps seeing athletes from other sports that you've admired for a while, and it feels a bit surreal to be part of that, to be part of that team.
"Although I know I have earned this and I have every right to be there, it's still this part of you that's a bit like, 'oh, it's a bit surreal that I'm going to be there and all those people have been really successful in their sport, they are going to be there.' That's really exciting. I'm really looking forward to that."
If you could pick anyone you'd like to see, who would it be?
"Adam Peaty is a phenomenal athlete (British swimmer and current holder of the world record in 50-metre and 100-metre breaststroke). I just think also, his girlfriend had a baby in the last year, and that's a massive lifestyle change and his performances are still incredible – so much respect – that's a phenomenal achievement. I'm a massive sports fan, I love watching sports, so it's going to be such an exciting place to be."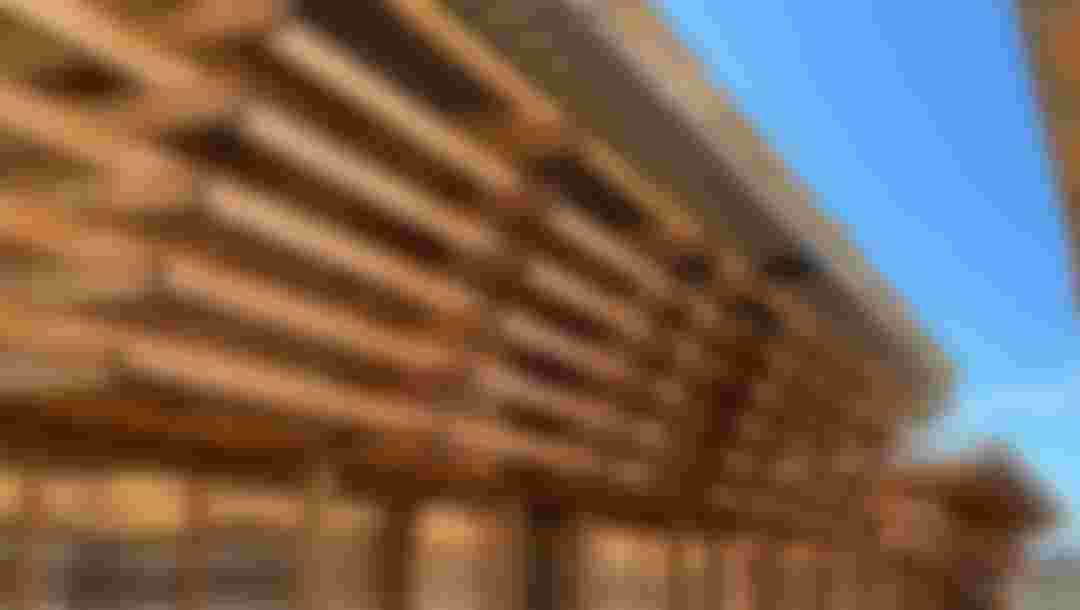 Bryony, what is it actually like in the Olympic Village?
"When we first got there we got lost. We couldn't find the accommodation block that we were staying in and it was really dark because we arrived really, really late, so nobody was really walking around, just a few people. But the next day, you wake up, go outside for the first time, and it's like so many different athletes and different countries and cultures and different sizes and different sports, and it's just like an absolute buzz. It was an amazing experience to be there.
"And being in those Olympics in Rio, the weather was so amazing, too, like very sunny most of the time, although sometimes there was like torrential rain, but most of the time it was really sunny, and that just always lifts you up, doesn't it? So it's just amazing seeing everybody, all the different athletes from the whole globe coming together. It's really special."
Did you see anyone like Usain Bolt or Simone Biles or anyone, like really super famous in the sports world wandering around?
"Yeah. I said at the start, I wanted to see Usain Bolt and Joe Pavey (British long-distance runner). I didn't manage to see Usain Bolt, but I did see Jo Pavey coming to the end of the Olympics, so that was really nice. But walking around we went to the canteen area and you could see the American gymnasts and there was just an aura around them, and you could see lots of the other athletes looking at them as well. So, yes, that was really cool.
"And Andy Murray we met while we were waiting to march in for the opening ceremony, so that was really nice. I hadn't met him before. And just loads of different athletes. We saw Djokovic play tennis – he was just having a fun hit around with someone. Every now and then you'd spot someone that you had seen on TV. If you're a sports fan it's like, 'I'm actually at the Olympics, what am I doing here? These are like real superstars, sports superstars'."
If you're a sports fan it's like, 'I'm actually at the Olympics, what am I doing here? These are like real superstars, sports superstars'.
Laura, you're very experienced in trampolining but can you begin to imagine how you'll sleep the night before you're set to compete at your first Olympic Games?
"Honestly, no, but I think that's where all the preparation comes in, and that's where we can use the support we've got around us – from physiology and even strength, conditioning, nutrition, all of that. We can use some of that information to help us prepare for that. So before we go, we're going to be trying out different ways of sleeping, like different techniques of how might be best to deal with jetlag and things like that.
"Sometimes you don't get many hours sleep before competition. I think what I've learnt is that I can rely on the bank of training that I have to know that I've done everything I need to do in the build-up and that one night's sleep, although it's not ideal or optimal, it doesn't have to affect my performance. So I think that's where you can lean on the experience but also the people around you for their experience and their knowledge as well. So there's loads of actual practical strategies like mindfulness, things like that to help you sleep, but sometimes before competition, it's really patchy. I've had competitions where I only get a couple of hours sleep before and you've just got to get on with it. It's just how it is. The more you fight it, the less likely you are to sleep. So, yeah, I guess I can imagine feeling very excited but a lot of controlling that is in the preparation. And if you've done all the training work before that, hopefully that should help for an easier night's sleep."
Bryony, how well did you actually sleep the night before you competed at Rio 2016?
"I think I actually probably only slept two hours because of the buzz and the excitement and adrenaline you have. I struggle with sleep, so I just rested my eyes and accepted that that was going to be that. And in the morning, I've trained through times when I haven't slept very well… when I'm tired or fatigued. So for me, it was nothing different than that. It was just a competition and I could only control what I could control and try my best. Sometimes it's like you try too hard for sleep. So it's just like, just relax and just rest your body and rest your mind, and if you can't fall asleep, that's OK, because I know tomorrow I'm going to have loads of adrenaline, I'm going to be really excited, I'm going to be focused, so I know that I can. So it was just kind of an acceptance, really.
"I do remember before the final – because we do the prelims and the final on the same day – so after the bad night's sleep, training and warming up in the competition, all of it, all the adrenaline going through your body, all the excitement, everything, and I do remember being absolutely knackered for the finals to the point I had to change my (preparation). Normally I have to calm my breathing down before a competition, before I get on the trampoline, but I had to like, pump myself up because I was like, I need this extra level of excitement, adrenaline and nerves, because I'm tired, so I've got to do that. So yeah, it was a bit interesting."
Laura, how do you feel about the Team GB kitting out day that's coming up this weekend?
"I'm really excited about that. Obviously there's lots of changes with COVID protocols, but I'm sure that it is going to be an incredible experience and it's really cool that we get to go as a team – that we've got two places and we can go together. So I'm really excited to see the kit and wear the kit and really feel part of Team GB. They always know how to make things feel incredibly special, and especially over this time, which has been a really uncertain time of life in general. But they have been brilliant in communication and making the experience as special as it can be."
Bryony, what is the Team GB kitting out process actually like?
"I absolutely loved kitting out and it's one of the things I was really, really looking forward to because there's no pressure involved in it. Obviously the competition you can look forward to, but there is a little bit of that like, 'oh how well can I do'? You can't outperform kitting out, you just have to have fun when you go there. So it's just this absolute real treat. You feel part of Team GB getting the kit, getting to see it all and that's what I love, seeing what the Team GB kit is every Olympics, like what it's going to be? I just love it, it's so patriotic, and it's like being part of Team GB and the fact that I was going to be getting some of that kit was just like, 'whoa, this means so much to me', even if it was literally you go to the door and get yourself a T-shirt and stuff, but it's not like that.
"For Rio we went in and there was like a lounge area, which had all the sponsors and games and activities and there was a karaoke booth – it was all lots of fun. So that's just whilst you're waiting and afterwards. The kitting out part of things is you go into a seating area and they show you a slide show of how they've come up with the design, why they've chosen it. For the formal wear last Olympics, they had primary-school kids write quotes and then chose the favourite quotes and put them on the lining of this formal-wear suit. So it was like, 'go team', 'you can do it', 'believe in yourself'. It was really, really nice. And also the shoes. They had three different laces, and on each end it was like the eyelet was either gold, silver or bronze. So if you had got a medal, you could change your laces from the red to having the medal colour so those little touches were explained to you.
"And then you go formal wear for Opening Ceremony and Closing Ceremony, where you go into like a village where you get to try on all your stuff and you have, like a personal shopper, and then you move into the next little bit, which is the performance, the competition wear, so we got to see our leotards, have them revealed and things like that. And then they have like photos, a bit of media and you get your little blue tick on Twitter and social media – they had somebody there to do that.
"So I know that this cycle is going to be quite different because of COVID measures that they're putting in place but the British Olympic Association and Team GB, just really want to make it an experience still. So I think it will still have that really nice element, and the main thing about it is that you're receiving Team GB kit and it's such an honour to have that and to wear it, so that's the special part. All that extra stuff is just the icing on the cake, really. So I think just going there, trying on the stuff and being with your team members, it's just such a lovely experience. I hope Laura will enjoy it and it'll still be a very nice experience for her and something that she'll remember."
Laura, did you dream about winning an Olympic medal as a child?
"My mum said that we – my brother and I – used to run around pretending that we were Sally Gunnell and Linford Christie and I do remember watching them on the telly. I don't think it was necessarily the Olympic Games but I remember a really inspired moment is Kelly Holmes when she won the double, because I remember her story. I think I was old enough to take that in as well – overcoming injury, setbacks and dealing with that and then to keep coming back. And her winning those medals, that's just incredible. And yes, I guess that's the ultimate dream, isn't it – to win an Olympic medal and stand on top of that podium?
"And seeing Bryony doing, that is so inspiring, not only what Bryony did, but also what Kat (Driscoll) did (competed at London 2012) and the fact that I get to train with these girls here, at our national set up and be part of that experience. I've learnt a lot and it's inspiring. And not only the athletes but Tracy (Whittaker), who's our national coach, she's going into a fifth Olympic Games, so to be surrounded by that much experience, it's just incredible and massive asset to my training and informs how I train and when, and everything. So I'm really lucky to be part of this set up here."
Bryony, what does it actually feel like to win an Olympic medal?
"I think because I finished fourth at European Championships and fourth at a World Championships and just missing out on the podium, I was always worried that I'd not be able to achieve my potential. And obviously, absolutely the biggest dream would be standing on the podium at an Olympic Games and the realisation that that was going to happen just, so much emotion flowed through me. I didn't know how to react. I just couldn't hold myself together. I was just so, so happy, excited and proud, and just like in awe that that could happen and my dream could come true. I know it sounds cheesy, but it really did feel like that."
Bryony, what was it like when you first got home, seeing family and friends?
"I went back (home) and I just slept. It's all a little bit of a blur. I remember my friend who lives across the road, like best friend from primary school and we went to secondary school together as well, she had made a cake for me like a little trampoline cake with a figurine on top that she made out of the icing. And so she came round, rang the doorbell and my parents had to say, 'she's still in bed, but we'll wake her up'. She might come down in her dressing gown and I'm like, 'oh, my God, thank you so much. This is amazing. That's really nice'. Straight away, as soon as I got home, I had family and friends picking me up with a flag and a banner saying, 'go Bryony' and then have friends in school coming in, and it was just really lovely."
Laura, how do you think you'll feel after the Games?
"I think the one thing that I've always felt with the Olympics is that it is different to worlds and Europeans, not just because you're around other sports but it's a much more global competition. It's the competition that connects you and home because everyone gets involved and everyone knows what the Olympics is and what it's about and what it means. And it's that sort of connection that you don't get from other major championships. And the excitement that comes from home that I imagine you'll feel as well, that you don't get from any other major. So that's going to feel incredible.
"So whilst I haven't thought about that, I have been thinking about just how many people are around me that are involved in this, and my friends and family just being excited for this because they know about it and they know what the Olympics is and they know what it means and how it looks. And yeah, it's just really exciting."