Brisa Hennessy: A surfer in paradise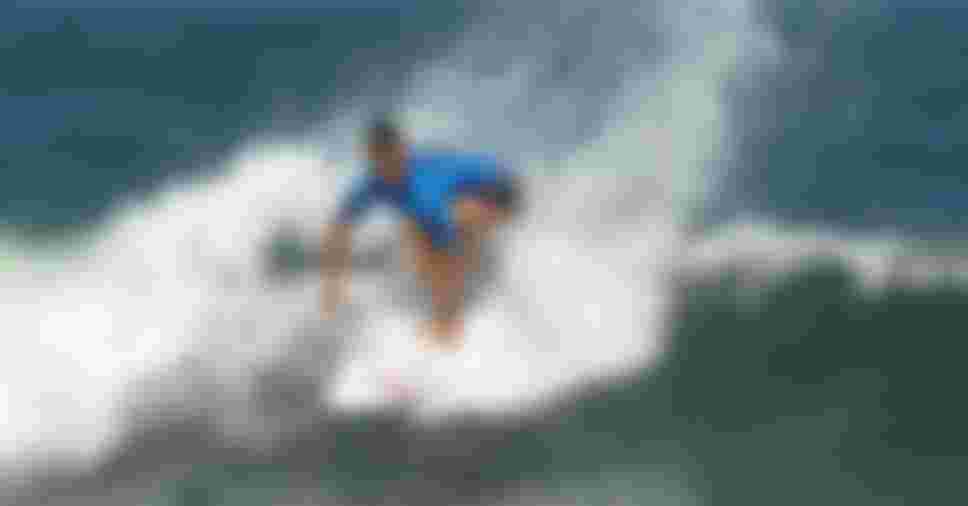 The Costa Rican athlete, who has already qualified for the Olympic Games, talked to Tokyo 2020 about her life on the island of Fiji where she lives surrounded by some of the best waves in the world
If you can choose an ideal place to spend a lockdown, where would it be?
A paradise island in the middle of the Pacific seems like a good option, especially if you are a professional surfer already qualified for the Olympic Games.
What may seem like an impossible dream to many, became a reality for the young Costa Rican Brisa Hennessy.
Her parents run a hotel on a small island in Fiji, and when the COVID-19 pandemic forced many nations to close borders, she decided to move to where her family lives.
In Namotu, Hennessy has been quarantined in one of the best surfing spots in the world, with the ocean all for her and her parents.
"For the past three months, I have been on this little island. It takes five minutes to walk around the whole place. It is very small. But it has the best waves in the world. I was very blessed to be able to spend isolation here. I was able to surf every day, which is my job and my passion", she explained to Tokyo 2020.
A nomad life
Two years ago, the Hennessy family settled in Fiji. Hennessy's parents are from the USA and met in Hawaii. Her father is a fisherman and her mother is a cook. Throughout their lives they have lived in many places, but always close to the sea. They are both good surfers themselves.
"My family and I call each other the homeless nomads. We pretty much don't really have a home. We live out of our suitcase. Now I have my suitcase over here, but I am always ready to move. But if I am with my family, I feel like I am at home", she pointed out.
When Hennessy's parents met, they moved to Costa Rica, where the athlete was born and learned to ride waves. She has fond memories of her childhood in the Central American country.
"We lived completely off the grid, completely in the jungle. There were monkeys in our backyard and every type of animal you can think of. We lived right on the beach and it really shaped me who I am. I was kind of born in the ocean. My parents run a surf school and surfing just runs in my blood."
Becoming a professional surfer
When she was nine years old, her family moved to Hawaii, and that's where Hennessy started competing.
"My uncle was a professional surfer. And so that's kind of how I jumped into it. Then I realised that I have competitiveness in my blood. I think it maybe just came from living in survival mode in the jungle. But I love to compete and it's one of my joys, for sure."
From her early days in the competition, Hennessy, who is now 20, demonstrated exceptional abilities.
Hennessy worked her way up the Qualifying Series ranks and at the end of 2018 qualified for World Surf League's (WSL) Championship Tour (CT), the women's elite competition consisting of the best 17 professional surfers.
She is the first Costa Rican to join the circuit.
Suddenly, the young surfer was travelling around the world and competing with her idols. And while there were hard moments, there were also very satisfying ones.
"Being a rookie, you are kind of thrown into new things, new opportunities, situations and place," she explained.
"It is a lot. There was definitely some time I was a little bit overwhelmed. I wasn't very confident with myself. But I realised how important it is to stay true to yourself, not to worry about anyone else and focus on what you want to do and how you can improve, be the best version of yourself."
But the Costa Rican did a very good job. A third-place finish early in the season at the Corona Bali Protected was a real indication that she could play a big role in women's surfing in the next decade.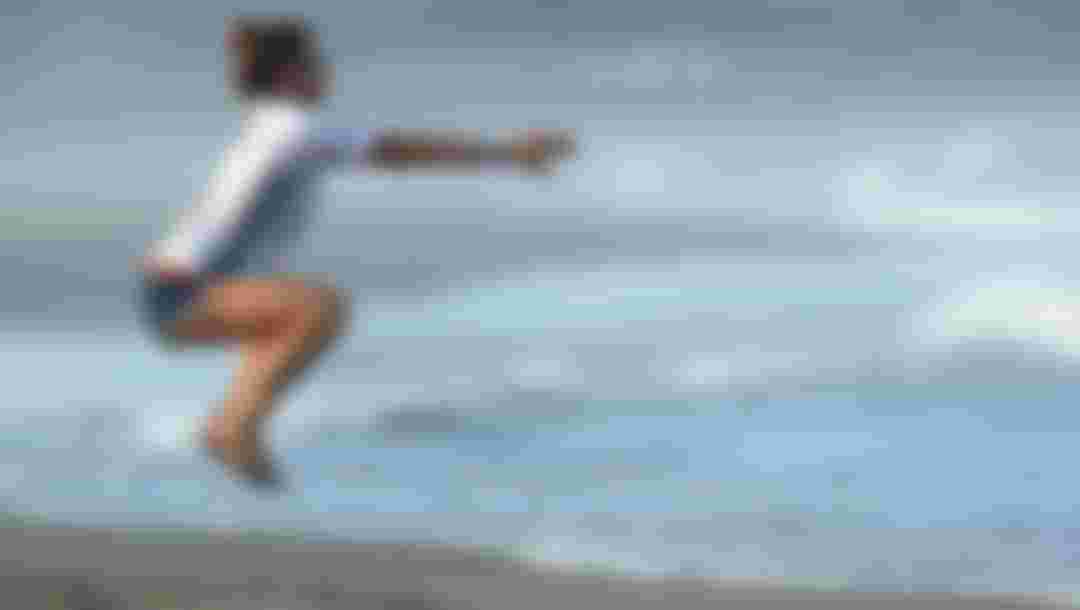 Qualified for Tokyo 2020
After Bali, another great moment was when she secured her place for Tokyo 2020. Although the list of athletes who will compete in the first surfing competition in Olympic history is not fully confirmed, Hennessy is one of the assured presences.
"When they told me I was qualified, it was a moment that I'll never forget. I was with my family. I just felt very emotional and proud."
Although the postponement of the Olympics to next year initially caught her by surprise, Hennessy believes it may be positive for her.
"Obviously, it is sad that it is not going to be this year, but this has actually given me a bigger opportunity to work on my surfing, to work on my mental game and arrive fully prepared".
Hennessy can't wait to travel to Tokyo and rub shoulders with athletes from around the world.
"I am really looking forward to the Opening ceremony. Seeing the best athletes in the world, it just honestly gives me goosebumps just thinking about it. It will definitely be such a big fangirl moment."
Among the surfers who will make their surfing debut at the Olympics are some of the best in the world and the same ones who welcomed Hennessy with open arms on the international circuit.
"Even though surfing is a very individual and competitive sport, all the girls are very, very welcoming to me. Some of them have taken me under their wing. The big sisters for me would be Tyler Wright, Sally Fitzgibbons, Carissa Moore and Johanne Defay. All the girls are really lovely," she added.
And how about the boys? Hennessy shares a team with surf legends such as Brazilian Gabriel Medina, by far the most popular surfer on the CT.
"I see him in lot of the events with the Rip Curl team and he is always very kind to me. When I am in the water, I try to take tips from him. Gabriel is always catching the best waves, so I try to sit next to him."
A proud Costa Rican
Since Hennessy started competing with the best surfers in the world, one of the things she is most proud of is carrying the flag of Costa Rica around the world.
"I never doubted representing Costa Rica. I was born there. I was raised there. I have Costa Rica in my heart. It is in my blood. I feel very connected to the country. It made me who I am," she added.
"Hopefully, I can make everyone proud by living each day with a beautiful pura vida heart. And gallo pinto is my favourite meal!"
Speaking of food, this is another of Hennessy's passions, something to which she has been able to spend time during his months of confinement in Fiji. During the island lockdown, the athlete did a nutrition course and cooked non-stop.
"I am not just a surfer. I love to cook. I love to eat. I feel food is a big way to connect with others and bring people together."
For all these reasons, Hennessy has started a YouTube channel where she shares some of her recipes and tricks.
The surfer also plans to use her channel for another of her passions: protecting the environment.
"Protecting the ocean, being kind with Mother Nature, and taking the role of being environmentalist is super important to me. It is definitely one of my biggest goals to use my platform to do that. We only have one Earth and one ocean, and we need to do everything we can to protect it."
Despite her youth, the future of this free-spirited surfer seems full of opportunities. Given her talent and age, everybody agrees that she is destined to be a big name in surfing.
But for now, what takes up the most of her time is to continue preparing and become a better surfer to do a good season next year and, who knows, win a medal at the Olympics.