Brigid Kosgei retains London Marathon title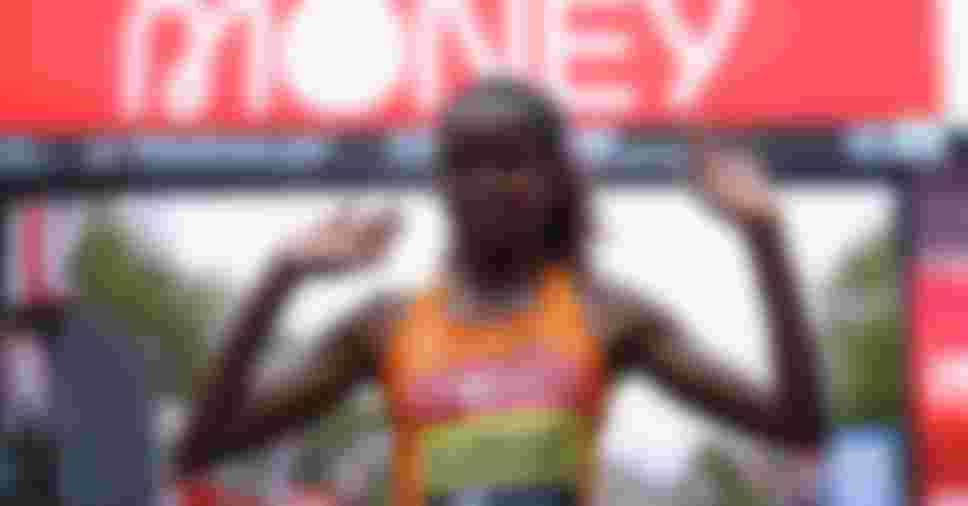 World record holder Kosgei defies rain and gloom to win in 2:18:58 with Sara Hall catching world champion Ruth Chepngetich on the line for second.
Brigid Kosgei retained her London Marathon crown on Sunday (4 October) with USA's Sara Hall taking a surprise second place.
The field of 25 elite runners plus pacemakers embarked on 19.6 laps of the special looped course in St James's Park in wet and gloomy conditions.
Reigning world champion Ruth Chepngetich was content to lead for most of the way behind the pacemakers with only Kosgei able to stay with her after they cleared away from Valary Jemeli after six laps.
The pair looked on course to break Mary Keitany's women-only world best set in the 2017 race but slowed considerably after midway.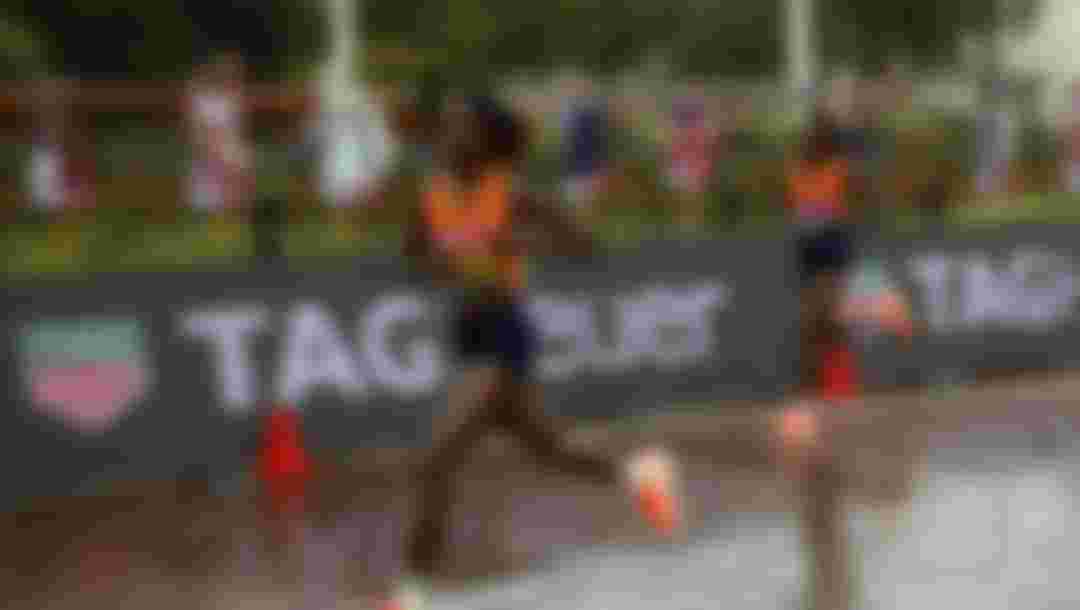 Kosgei then moved from her rival's shoulder to run alongside her fellow Kenyan and, just before the 30km mark, the 26-year-old made her push for victory.
She quickly put distance between her and Chepngetich and ran away to cement her position as the world's top female marathon runner.
She crossed the line in 2:18:58, almost five minutes outside her world record set in Chicago last year.
As Chepngetich faded, Hall charged home and passed the world champion inside the last 100m to take second place in a new personal best of 2:22:01.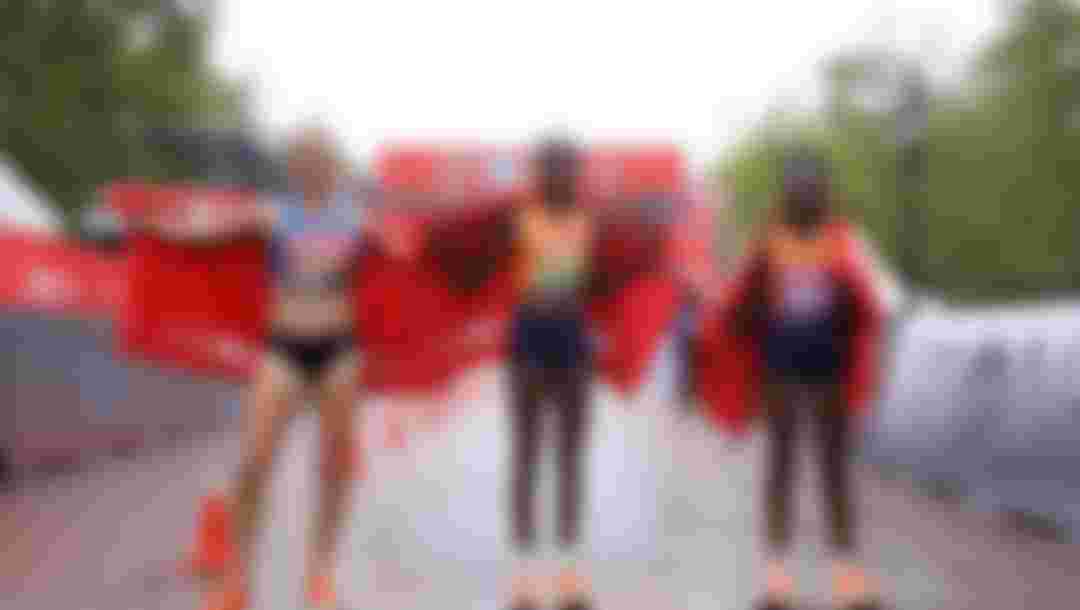 Ashete Bekere was fourth ahead of fellow Ethiopian Alemu Megertu with Molly Seidel the second American home in sixth.
Olympic 5000m champion and 2018 London Marathon winner Vivian Cheruiyot pulled out before the 30km mark.
This was Kosgei's fourth consecutive marathon victory and it came a month after she chased Sifan Hassan hard on the track in Brussels as the Dutchwoman set a new one-hour world record.
Kosgei was later disqualified for stepping on the inside in her first official track race.
After crossing the line, she told the BBC: "The weather is not good, so we struggled. It's wonderful to race. We have not prepared well due to the pandemic.
"I struggled up to the moment I finished. I will be well-prepared for good results next year."
This latest win makes Kosgei a hot favourite to add Olympic gold to her growing list of honours in Tokyo next August.