Averina twins boss Rhythmic Gymnastics World Cup in Pesaro but Linoy Ashram nixes clean sweep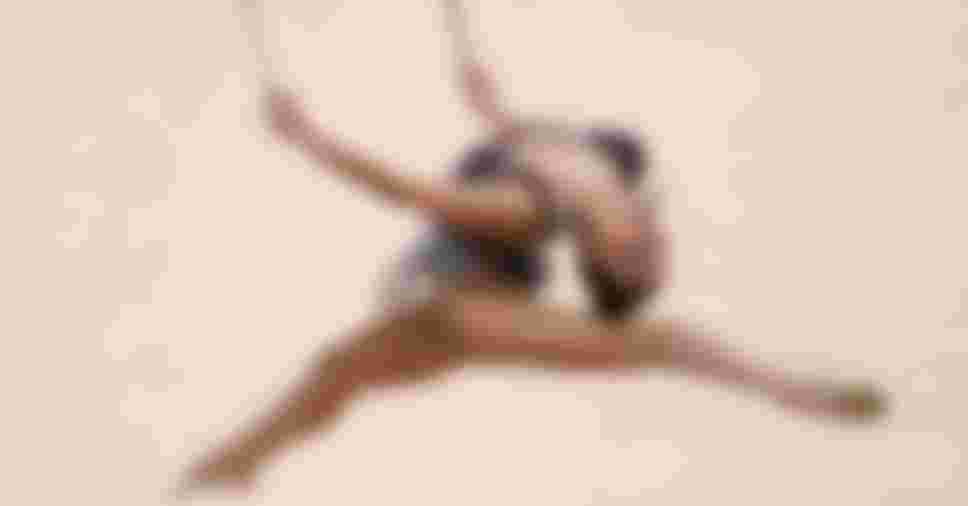 Israel's Linoy Ashram prevents a Dina and Arina Averina clean sweep with apparatus win after a dominant weekend from the twins.
Superstar twins Dina and Arina Averina underscored their Olympic double threat at the final rhythmic gymnastics World Cup of the season in Pesaro, Italy, on Sunday (30 May).
The 22-year-old twins claimed four of five events over three days of competition.
On Saturday Dina claimed the all around title ahead of Arina, and on Sunday they looked to dominate the individual apparatus too: Dina winning hoop and Arina topping the clubs and ribbon podium.
Only Israeli gymnast Linoy Ashram was able to break the Averina twins' domination claiming the title in ball on Sunday to deny the sisters a clean sweep.
Ashram was on fire on Sunday finishing on three of four podiums on the final day of action.
There was joy in the team events too for hosts Italy who won both group finals on Sunday, a sensational result just weeks away from the Tokyo Games.
Israel's rhythmic gymnastics star Linoy Ashram has been trying to focus on the positive aspects of 2020. "I've tried to look on the bright side which is that I have been able to work more on my routines," she tells us. But what has actually changed for her this year?
Italy claim both group finals on Sunday
The groups all around on Sunday saw the Russian Gymnastics Federation dominate with a total of 88.7, Bulgaria were second (88.3), Belarus third (85.65), Israel fourth (84.1), and Italy in fifth place with 82.75.
But Sunday told a different story, Italy delighted home fans in the 5 balls final with a total of 46.950 points ahead of the Russian Federation.
Italy jumped from fifth to first place between qualification on Friday and the final on Sunday, much to the delight of the limited number of fans watching on in the Vitrifrigo Arena.
And there were more local celebrations later in the evening for the hosts.
The Italians doubled down in the 3 hoops / 2 pairs of clubs group, a sensational performance gave them 44.15 points ahead of Russia on 43.2 and Israel completing the podium on 41.6 - a huge result for them too, leaving Belarus in fourth and Japan fifth
Ashram stops Averina clean sweep
Ball & Hoop
In the individual ball final Ashram posted a 28.55 score to Dina's 28.3 (her score was raised after an an inquiry from the Russian Gymnastics Federation) with Arina third on 28.1.
A brilliant display from Ashram won out and it was disappointment for Arina who had beaten Ashram and her sister in the ball element of the all around a day earlier with her stunning 'Kill Bill' routine.
Dina had already claimed top spot in the hoop event earlier in the day, posting 26.9, but again Ashram managed to challenge the sister act, splitting the twins by finishing second on 26.85, just 0.05 ahead of Arina.
Clubs
Next up was clubs and it was Arina's chance to shine once more, her beautiful and faultless 'Bella Ciao' routine amassing 28.8 points.
But once more a dialled-in Ashram was right there, scoring 28.6 to finish second, her pulsating routine to Beyonce's 'Crazy Right Now' impressing the judges.
Dina Averina had to be content in third scoring 28.6.
Ribbon
World champion with the ribbon, Dina put in a strong performance but her sister Arina was even better scoring 24.7, 0.05 ahead of her sister.
Belarus gymnast Alina Harnasko claimed third place on 23.5 points, the only other gymnast to make an individual podium besides the dynamic trio of Dina, Arina, and Linoy.
During the COVID lockdown Dina said she and Arina had passed the time doing jigsaws, and their programs were pretty well put together too in Pesaro, programs that they plan to stick to with the clock ticking down to Tokyo 2020.
Why change a winning formula?
Italian future looks bright
While there was joy for the group victories, there were also plenty of positives in the individual events for the Italians.
The buzz in the stadium when 17-year-old Sofia Raffaeli took the floor was electric
Raffaeli had four World Cup podium finishes coming into this weekend after claiming two silvers in Tashkent and a silver and a bronze at her World Cup debut in Sofia this March.
While there were no medals this time around - she finished 4th in the all around segment of clubs on Saturday then 6th in the individual competition on Sunday, also placing 7th in ribbon - she showed us the talent, artistry and expression of a gymnast who will give us much more over the coming years.
Italy's other home favourite Alexandra Agiurgiuculese finished in 7th place just behind Raffaeli in clubs for her highest placing of the day.
Elsewhere the USA's Laura Zeng finished in the top eight twice: 6th in hoop and 7th in ball.