Agnes Keleti: The incredible life of the world's oldest surviving Olympic champion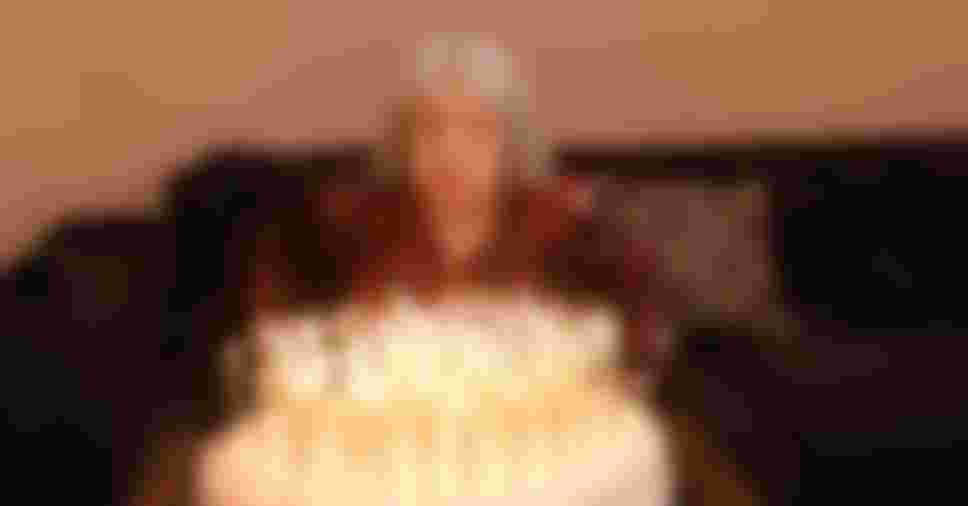 To celebrate International Women's Day (8 March), Tokyo 2020 will use the month of March to shine a spotlight on female athletes - past and present - who have changed the face of sport and society as a whole.  Today, the story of Agnes Keleti, the world's oldest living Olympic champion, who recently turned 100. 
The background
"Heartfelt congratulations and best wishes for your birthday. Your story is truly inspirational."
Those were the words of IOC President Thomas Bach in his birthday message to Agnes Keleti, the five-time Olympic gymnastics gold medallist and oldest surviving Olympic champion who recently celebrated her 100th birthday.
But Keleti's incredible story - the likes of which we may never hear again - began long before her participation at the Games and her life represents the triumph of the Olympic Spirit in the face of the greatest adversity.
Born on 9 January 1921, in Budapest, Hungary, Keleti first came to prominence when she won the national gymnastics championships at age 16 - a feat she replicated a further nine times before her retirement from international competition in 1956.
Keleti, who is Jewish, had planned to compete at the Tokyo 1940 Olympics before the Games were cancelled following the outbreak of World War II. Instead, she found the country of her birth under Nazi occupation and was forced to assume the identity of a Christian girl in order to survive.
"In Hungary, all the Jews were required to wear a yellow star for identification but I refused," she explained in a recent interview. "With my false papers I managed to escape to the country. I stayed in a remote village and found work as a maid."
Keleti survived the war, but many of her family members - including her father - were not so fortunate. In all, 550,000 Hungarian Jews were killed by the Nazi regime.
Following the end of the war, a 27-year-old Keleti was set to compete at the London 1948 Games, before a ligament injury ended her chances of participation.
It meant Keleti would be 31 before she would finally make her Olympic debut at Helsinki 1952.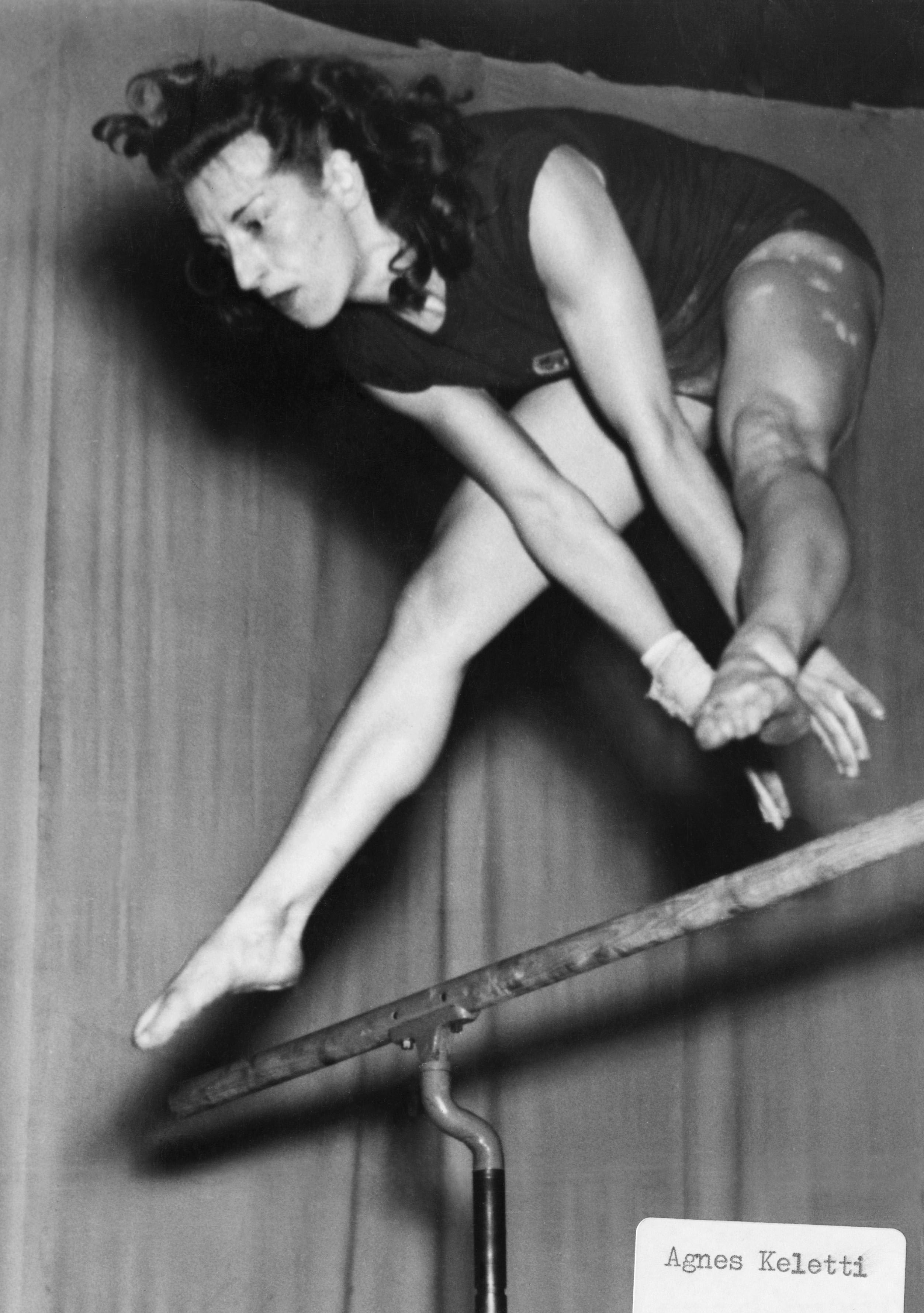 © 1952 / Pressebildberichter/W.Rohrlapper
The finals
Gymnastics is a sport where age matters. While there are exceptions to the rule - such as Oksana Chusovitina who competed at Rio 2016 at age 41 - the average age of gymnasts at the last Olympics was 19. At Helsinki 1952, the average gymnast was 23-years-old, a full nine years younger than Hungary's Keleti, who was finally preparing to make her debut on the Olympic stage.
But age did not hamper Keleti in her quest for glory.
Not only did she win four medals, she also took gold in the floor competition, writing her name into the annals of Olympic history in the process.
Four years later in Melbourne, Keleti's star truly began to shine. In a competition where she was up against the legendary Soviet gymnast Larisa Latynina, Keleti won a total of six medals, with four of them gold.
Her record haul made her not only the most successful gymnast at the Games, but also the most decorated athlete of that year's Olympics - in any discipline.
She was 35.
Agnes Keleti, the world's oldest living Olympic champion, recently celebrated her 100th birthday. The Olympian won 10 medals throughout her glittering career - five of them gold. Video courtesy of the Hungarian Olympic Committee.
The outcome
Melbourne would prove to be Keleti's Olympic swansong, as conflicts in her home country bubbled over into the Games - most infamously when the Soviet and Hungarian water polo teams came to blows in a grudge match that came to be known as "blood in the water".
When the final curtain came down on the competition, Keleti decided against returning to her home country and received political asylum in Australia, before emigrating to Israel in 1957.
After marrying in 1959 and starting a family, she took up work as a physical education instructor at Tel Aviv University and the Wingate Institute for Sports in Netanya, while also lending her wisdom to the Israeli national gymnastics team.
In 2015, at age 94, Keleti returned to the country of her birth to once again take up residence in Budapest - a full 59 years after the Melbourne Games.
Now she has a different reason to celebrate as she begins her 101st year of life brimming with enthusiasm.
"These 100 years felt to me like 60," she said on the occasion of her birthday.
They are apt words from an athlete who defied age to become the oldest Olympic gymnastics gold medallist ever and now stands as the oldest surviving Olympic champion.