A social media showcase of happy athletes the moment they qualified for Tokyo 2020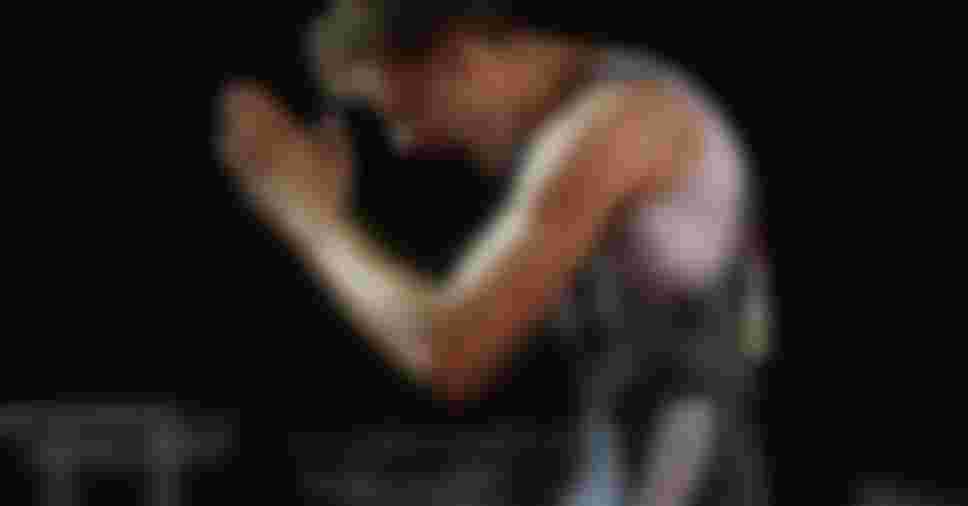 The unique ability of the Olympic Games to bring the world together in moments of elation and human drama is needed now more than ever and that starts with the moment of qualification. Tokyo 2020 showcases the moment athletes' punched their tickets to the Summer Games.
Never has the athlete mantra of 'you can only control the controllables' been so marked. Athletes have not only worked hard physically and mentally to make it to the Tokyo 2020 Olympic Games, in 2021, but also creatively around training during lockdown, and managing mindfulness due to the delay of the Games and the impact of the COVID-19 pandemic.
But for many, celebrating the moment of even making an Olympic Games, a global event that, more than ever, needs its unique capability to bring the world together in moments of celebration and human drama, is all captured on social media. So Tokyo 2020 looks at selected social media posts from some of the exuberant athletes when they qualified for the Summer Games.
History made
For the first time in its history, Mongolia qualified for the Olympics in a team sport. The nation's 3x3 women's basketball side qualified via an Olympic qualifier on 1 November 2019 and will take part in the 3x3 tournament, which makes its debut at an Olympics Games in Japan, when the tournament begins on 25 July. The men's team just missed out on qualifying in May.
Emotional Irish rugby 7s captain, Billy Dardis, lead his team to Olympic qualification via the final of the World Rugby Sevens Repechage in Monaco on Sunday (20 June 2021) beating France 28-19. Dardis and his team, which includes UK reality TV show winner from Love Island, Greg O'Shea, made history by securing qualification for the Summer Games for the very first time.
Alice Dearing is set to become the first black woman to represent Team GB in an Olympic swimming event after finishing fourth at the Tokyo 2020 marathon swimming qualification event in Setubal, Portugal on Saturday (19 June 2021). Dearing is also the co-founder of the Black Swimming Association.
Injury recovery
Great Britain's Jess Judd looks back at her journey in qualifying for this, her first Olympic Games. Judd ran a personal best time of 15:06:02 in the 5,000m at the USATF Golden Games in California in May 2021, nearly four seconds inside the Olympic qualifying mark. Currently also studying for a PhD in regenerative medicine has no doubt given Judd that extra knowledge needed in managing her comeback from a torn hamstring.
British gymnast Giarnni Regini-Moran has overcome a major knee injury, just prior to Rio 2016, which was so bad he had to learn to walk again. This time around, the 22-year-old has made it to Tokyo, fit and healthy.
Life-changing events
Sprinter, Dorian Keletela, is not only competing at Tokyo 2020 in the 100m, but is keen to spread a message of hope to other refugees. Born in the Democratic Republic of the Congo in 1999, Keletela arrived in Portugal in 2016 with his aunt after he lost both parents to conflict in Congo. The sprinter is one of 37 Refugee Athlete Scholarship-Holders and has been selected as part of the IOC Refugee Olympic Team for Tokyo 2020.
The message I want to send is that refugee people are strong people and they can do everything a normal person can do.
An emotional Hector Pardoe qualified for Tokyo 2020 in the marathon swim, in a tricky Olympic qualifier in which only one person from each country made it to Tokyo. Having moved to France to train and then had shingles twice in 2021, Pardoe has really had a challenging time of it. He only just pipped British teammate Toby Robinson to the one and only spot in a dramatic race finish in the 10km-swim event in Setubal, Portugal in June 2021.
Australia's Kaylee McKeown qualified for the Tokyo 2020 Olympics 10 months after the death of her father with a 100m backstroke world record. Clocking 57.45 seconds, bettering the previous world record of 57.57 set by American Regan Smith in 2019, McKeown said she was inspired by her father Sholto, who died in August 2020 from brain cancer.
Momma bears
American sprinter Allyson Felix qualified for her fifth Olympic Games at the US Track and Field Olympic Trials in June 2021. Her toddler daughter, Camryn, joined her six-time Olympic champion mum trackside after the race.
With three kids under three, Helen Glover had it all to do in qualifying for Tokyo 2020, especially after four years out of the sport having retired in 2016. However, along with explorer husband Steve Backshall, the pair have made it work and Helen will compete in the pair rowing event with Polly Swann come Tokyo 2020 with the brood cheering her on from home.
How it started... how it's going
Laura Gallagher nearly gave up on her Olympic dream in trampolining but decided to give it one last try. Now she's headed to Tokyo with teammate and Rio silver medalist Bryony Page.
Jacob Draper from Team GB Hockey is taking his curls to Tokyo. The Welsh defender who also has a first-class economics degree, is set to live out his dream of competing at an Olympic Games when the hockey tournament starts Saturday 24 July.
Comedy celebrations
ROC rugby 7s women appeared to also be trying to qualify for the cycling event on completion of their Olympic qualification match at the repechage tournament in Monaco in June (2021). Sadly, they didn't make the qualifying time on their human-form bicycle so will have to stick with the rugby instead.
Never give up
Chris Thompson won the Great Britain marathon trials back in March (2021), reaching his second Olympic Games at the age of 39, but that wasn't even the best thing that happened to him that week. It was also the week his son Theo was born. "This week has knocked me for six, I've been trying to hold it together, but I've never felt so much emotion in my life," said Thompson , who also competed in the marathon at London 2012, after the race.
Pure joy: Photo gallery capturing Tokyo 2020 qualification reactions
The Tokyo 2020 Olympic Games start on Saturday 24 July 2021. Check out the Tokyo 2020 Olympic Sports Guide for more information on your favourite sport or find out more about a new one.