An interview with Asako Takakura, head coach of Nadeshiko Japan about her native Fukushima and the revival of J-Village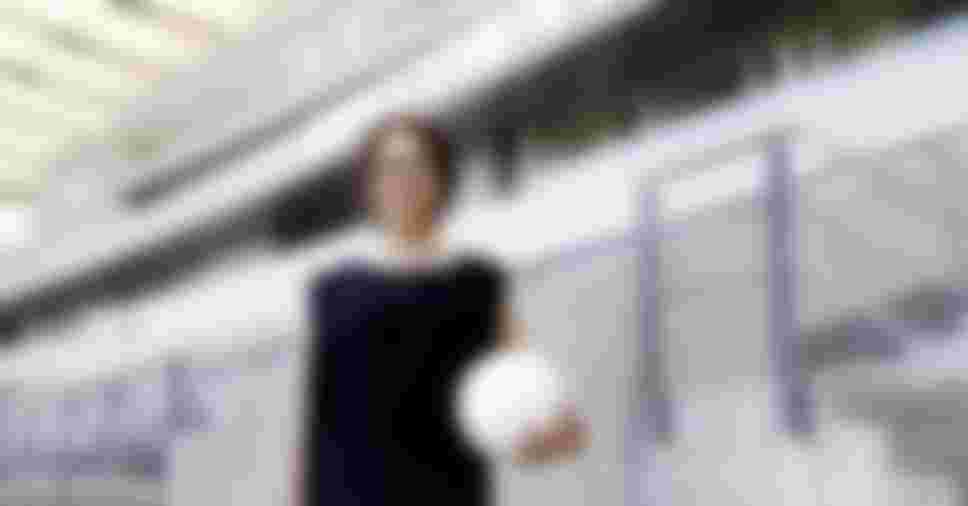 In 1997, Fukushima Prefecture opened J-Village complex: Japan's first national football training centre. After its opening, not only did Japan's national football team but many other professional and amateur teams had taken advantage of the facility which had boasted 11 football fields with natural grass. However, in the aftermath of the Great East Japan Earthquake and tsunami in March 2011, the facility was forced to cease operations, and had been used as a support base for the disaster of Fukushima daiichi nuclear power plant until recently.
Seven years from then, J-Village has undergone a remarkable recovery and resumed its operation as a football training facility since July 2018.
We speak to two people who have special affinity to the region and the facility to find out more.
In our first interview, we spoke to Asako Takakura, member of the Tokyo 2020 Athletes' Commission and the head coach of the Japanese women's national football team, affectionately known as Nadeshiko Japan. Takakura hails from Fukushima City, and was a member of Japan's women's football team at the Atlanta 1996 Games. After retiring as a player, she began her coaching career as the coach of the national Under-20 women's football team. During that period, she had had a plenty of experience of working at J-Village facility where the team used to train. She currently coaches the national women's football team having high expectations for the Olympic Games Tokyo 2020.
Growing up in Fukushima as a football player
Born in Fukushima, you must have many memories from your childhood days. Could you tell us about what it was like growing up in Fukushima?
My neighborhood was surrounded with mountains and rivers. It is full of nature. After school I used to throw off my school bag and run in the mountains and play by the rivers. I was a real country girl and loved playing outside and exploring nature. I loved climbing trees, swimming in rivers, and playing in a natural environment. Probably those physical activities might have developed many different parts of my muscles and helped me gain the skills and abilities for playing football.
What got you into football in the first place? What kind of player were you during your student days?
I was a very active child and nearly all my friends were boys. I wasn't particularly interested in playing football at the time, but many of my friends who happened to be boys, joined the club when we became fourth grade in our local elementary school. To go with the flow, I also decided to go along with them. The coach said, "You're a girl. Do you really want to play football?" I said that I did, and he kindly allowed me to join the team. And that's the story of how I first got into football. The other male teammates welcomed me quite naturally and there was absolutely no problem with playing as the only female player.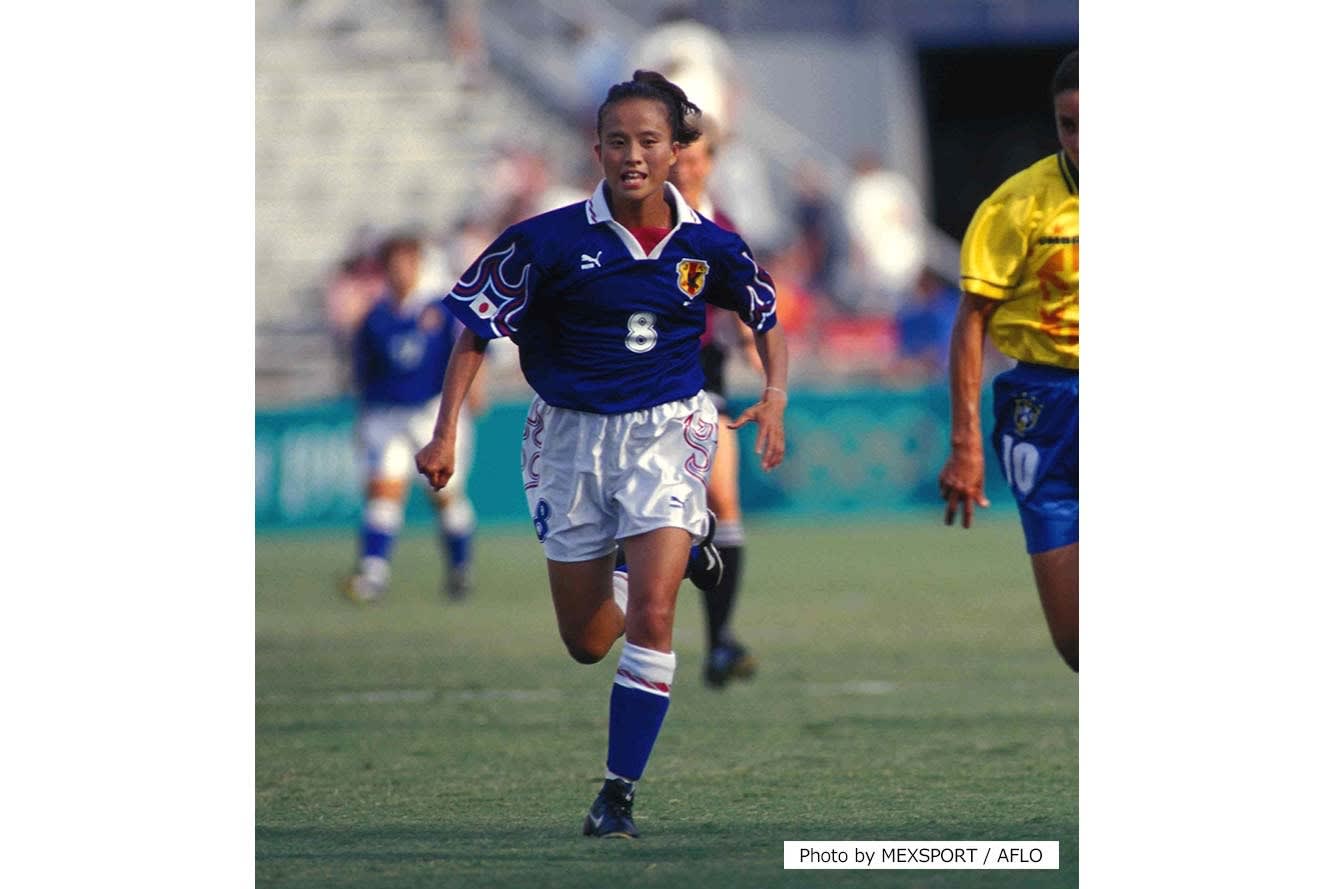 You were good enough to be selected for the women's national team at the tender of age of 15. Was it difficult playing during those days when there weren't many females playing football?
At the time, there weren't many places where female footballers could play, and it wasn't also possible to win a scholarship from a school outside my school district so that I could play football in a girl's team. After all, I could join a team in Tokyo, but I could only play there only weekends when I didn't have the class in my school in Fukushima. During weekdays I had to stay and study in Fukushima and do a training with a local boy's football team which kindly welcomed me.
It was tough to travel from Fukushima to Tokyo as there was no shinkansen bullet train at the time. It used to take three hours and fifteen minutes to travel by the local train. In those days, we also had a class on Saturdays, so I had to travel from my school to Tokyo straight after the class on every Saturday, It used to be always around seven to eight PM when I returned to Fukushima after going through the tough training or multiple matches in Tokyo.
In the middle of the train route, there is a station called Kuroiso in Tochigi prefecture where the train had to stop briefly for the switching operation. Every time when I got there I used to think fondly that I was exactly half way home. In retrospect, I had a mixed feeling as a half of me wishing I want to get away from the countryside as quickly as possible meanwhile the other part of me having a deep affection to my hometown.
Thoughts on J-Village being set up as the national football training facility in her hometown of Fukushima
In 1997, J-Village was established as the national football training facility in Fukushima prefecture where you are from. What were the feeling about that at the time?
It opened in the final phase of my career as a player, so I remember thinking 'Why in this timing? It should have been completed much earlier, then I could have played there.' Of course, I was happy such an excellent facility was built, and wished that J-Village would contribute to the development of Japan's football. Actually the both men's and women's national teams had benefitted a lot by training there, as conducting intensive training sessions in a single location undoubtedly leads to strengthen the team. In addition to that, I was happy that a lot of people who discovered that national teams were training there, had come all the way to get a glimpse of the players.
Are there any particular episodes that spring to mind from your days of using J-Village facility?
Most of the time I have spent time at J-Village was when I had been the head coach of the U-20 women's national football team. The girls of those ages were particularly lively. Even after the hours of hard training during daytime, they were still full of energy in the evening.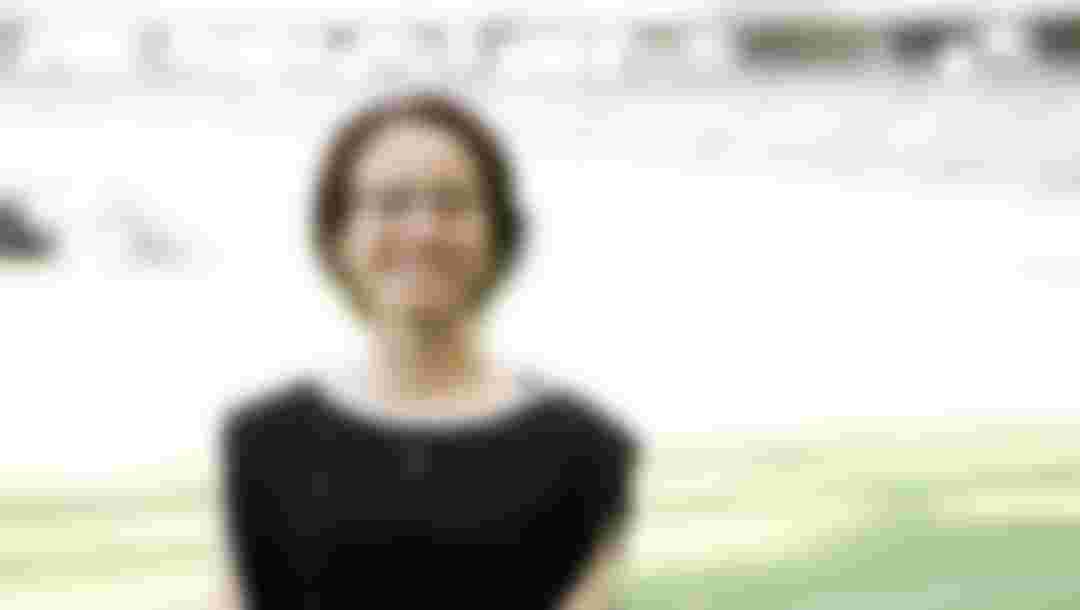 Takakura's thoughts on Fukushima and J-Village at the time of the disaster.
The Tohoku earthquake and tsunami had a major impact especially on Fukushima Prefecture. What were your feelings about Fukushima at the time?
I had been frustrated as I there was nothing I could do even though I had wanted to do something as I was living in Tokyo.
How did you feel about J-Village not being able to be used as a football training facility for several years after the disaster? What was your response when you realized that it became a disaster response task base to tackle the accident at the Fukushima nuclear power plant?
I was shocked when I saw the football fields where we had trained hard, had turned into a storage for trucks and construction materials and the beautiful turf had been ruined by them. The accommodation that we had stayed during our training had been used by disaster response workers. Of course, I was well aware that it was necessary thing to do. Even so, it didn't look anything like the place where we used to play football. I could recognise the place, but it looked completely different.
At the time, I knew it would take a long time to restore the place to its original state and that was not the priority at all for the local people.
J-Village has reopened as a national football training centre as it used to be.
You are coming back to Fukushima and J-Village as the head coach of the national team just in time for that time. What are your expectations for J-Village going forward?
I saw a sketch of the facility and talked to several people in charge. According to them, I had an impression that it had been greatly upgraded with an environment where we can focus fully on the training. As I mentioned earlier that I had thought it would take much longer time for the facility to be restored to its original state. But thanks to the efforts of many people, it has already been restored. I was amazed that it was much quicker than I had expected.
Do you believe that sport has the power to contribute to the recovery of a disaster-affected area?
I do believe that sport has the kind of power to encourage people's mind. When people who had lost their homes and livelihoods see athletes trying so hard, I think it could raise their spirits even a little.
When it comes to football, honing physical and tactical skills through hard training is the most essential thing. However, it seems to me that another mysterious thing is working to decide whether your shot hits the crossbar or goes over the goal line, or whether your goalkeeper can touch her fingertips to an opponent's shot to change the course or not. When Nadeshiko Japan won the FIFA Women's World Cup in 2011, we had not been the dominant team by any means. Considering that Japan had gone through the earthquake and tsunami disaster, all the players had a special reason to do their best. Probably the goal which Homare Sawa scored in the finals might be a result of all the hard work of all Japanese female football players and the thoughts and sentiments of all people in Japan.
Olympic memories as a professional sportsperson and as manager of the women's national football team
As a player you competed at the Atlanta 1996 Olympics, what were your impressions of the Olympic Games?
When I was young, I never had an ambition to take part in the Olympics, but it was a special moment which I was not satisfied with. I can not redo my life as a player but I am glad that I have an opportunity to take the challenge once again as a head coach.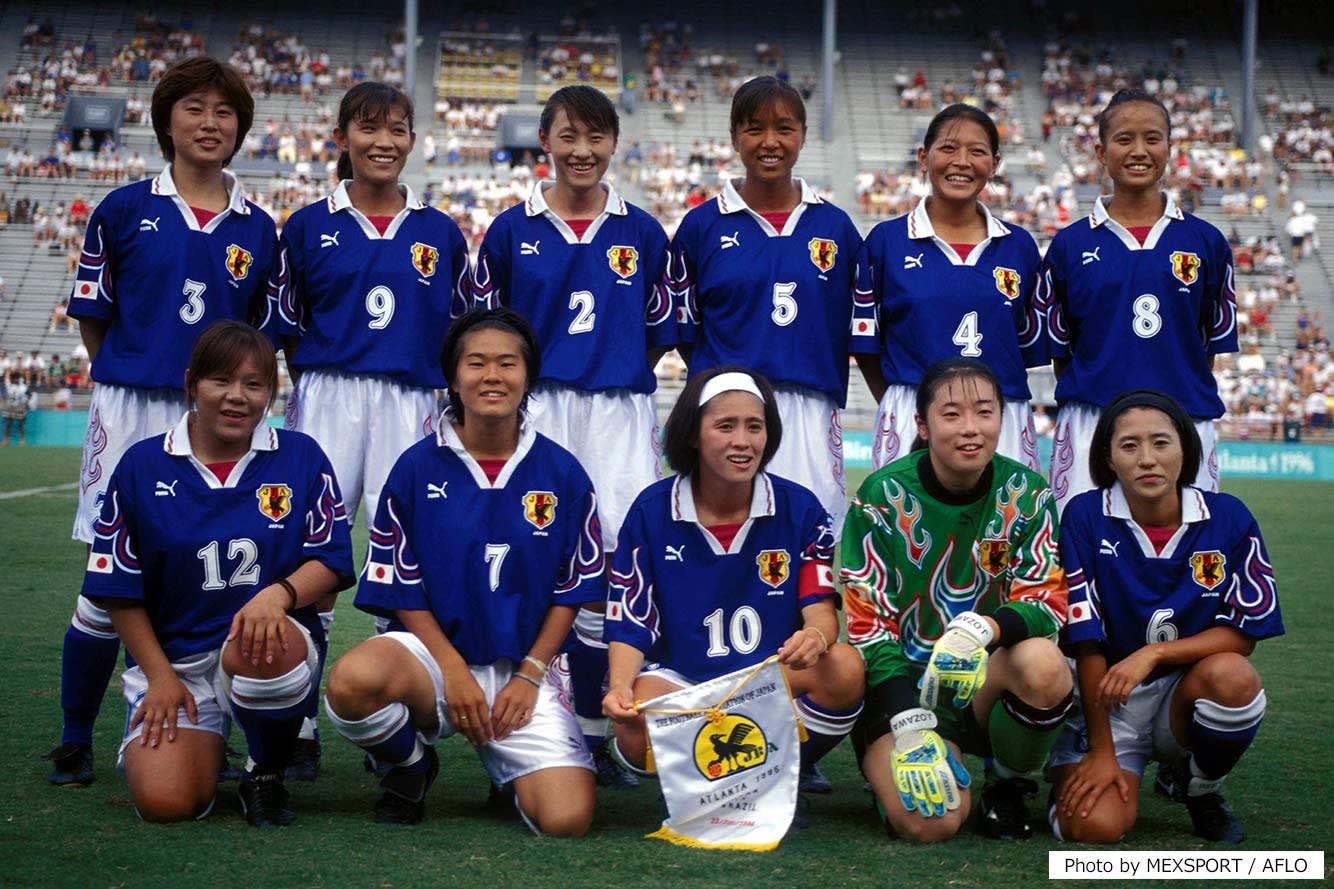 At present, you are aiming to compete in the Tokyo 2020 Games as a head coach. Could you please tell us your goal and the measures you are taking to achieve it and where the team is right now?
Well, our aim must be the gold medal but we are not focusing too much on that. It is also important that we create an environment where players can perform at their best and create a truly united team.
As of today, 22 June 2018, our FIFA world ranking is sixth place. However, the rankings fluctuate on a regular basis, and we won't know who will win until the end. I can say that we are in a good position to aim for a good result.
In the first place, I think football is a boundless sport but Japanese players are at a disadvantage when it comes to the physical side of the game. Speaking of the typical Japanese style of play, I think the men's team had showed it at the recent FIFA World Cup tournament in Russia. It was highly organised, technically adept and had very good tactical awareness. It also had a strong team ethic. If we can bring these strong points together, we will be more than capable of competing against more physical teams, and that's the direction we are heading in the lead up to the Tokyo 2020 Games.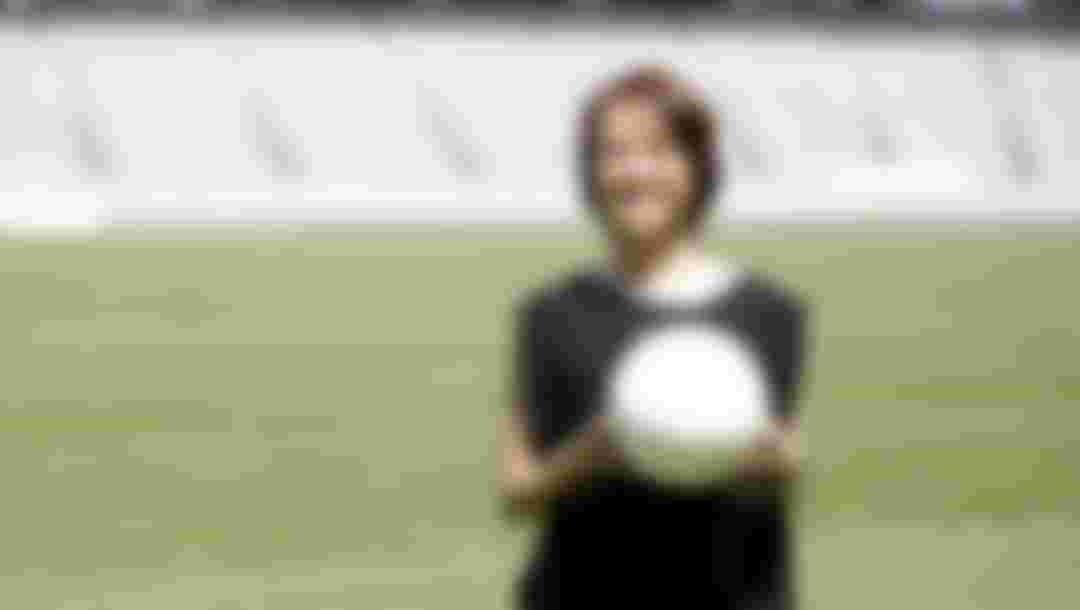 When recalling the memories of her school and student days, Takakura answers with a smile on her face. It was totally opposite when it came to football as her facial expression became serious and reminds us that she is a professional football coach competing for the championship.
Her serious facial expression also shows that how seriously she considers her job as the coach of the national team for the national football and for people in her hometown Fukushima.