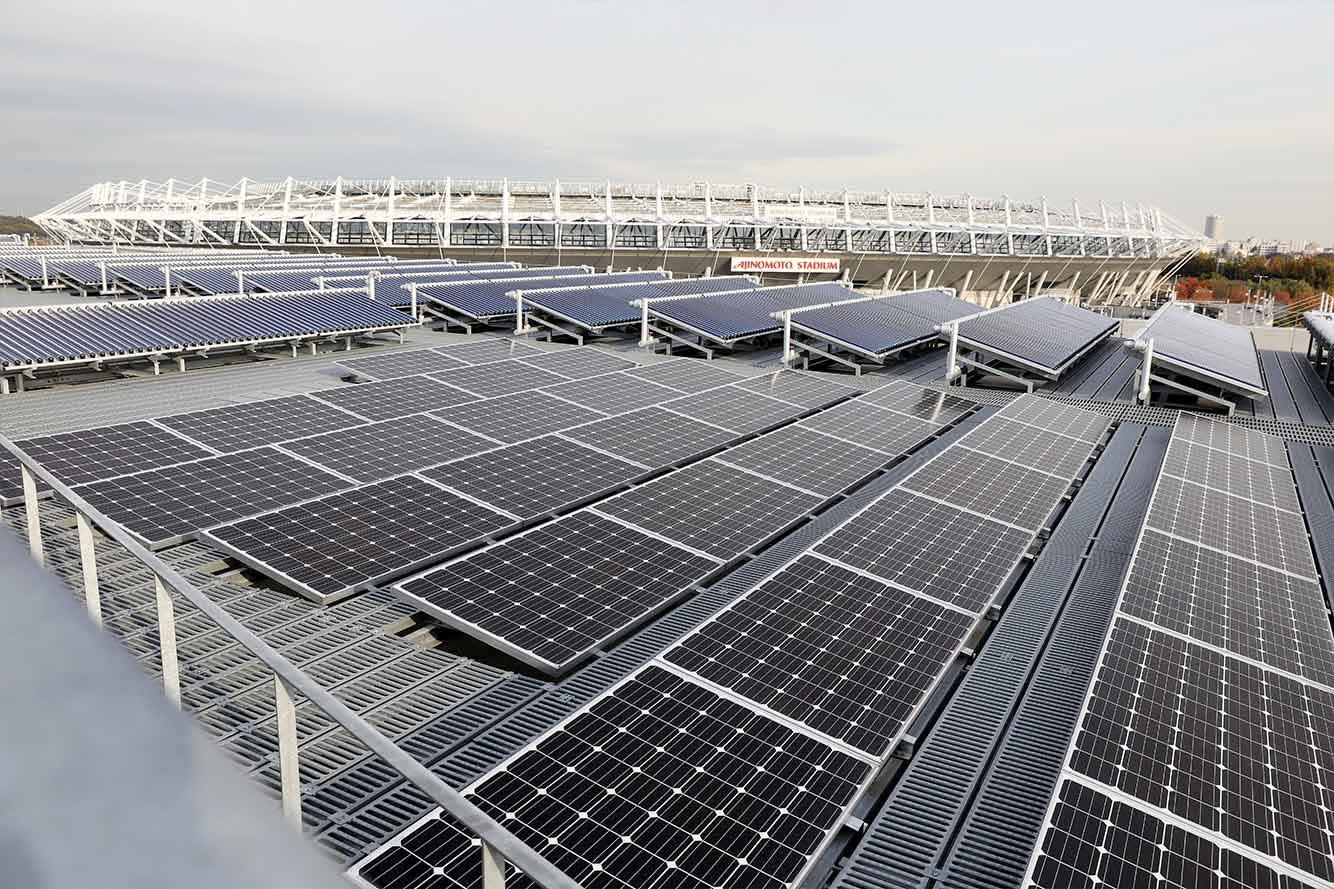 Towards zero carbon
Following 2020 when the Paris Agreement starts, this goal represents the intention of Tokyo 2020 and delivery partners to manage the Games focusing on maximum energy savings and use of renewable energy, and thereby to together build the foundation for a decarbonised society, ahead of the rest of the world.
Basic approach to climate change
The first step of efforts is to calculate the carbon footprint (CFP) of the Games to identify the current status
On top of that, we will avoid emissions of CO₂ etc. by using existing venues. The reduction of the emissions is then actually implemented through energy conservation measures and switch to renewable energies. Unavoidable CO₂ emissions are offset by absorption or reductions other place
Properly implement PDCA cycle and ensure the effectiveness of carbon management
Major activities
About 60% use of existing venue is reduction of environmental load in venue development
The new permanent venues will ensure high environmental performances
Use of renewable electricity for the operation of the Games: Electricity used in competition venues, IBC/MPC, and the Olympic/Paralympic Village will be 100% renewable electricity.
The Carbon Offset Programme in the Tokyo 2020 Games to compensate CO₂ emissions inevitably emitted even with the implementation of elimination/reduction measures has been commenced
Tokyo 2020 encourages the participation of the Activities of CO₂ Reduction by Citizens at the Tokyo 2020 Games. The opportunity presented by the Games is a contributor to the process of a decarbonised society.
Carbon Offset Programme for the Tokyo 2020 Games