Tokyo 2020 Sustainability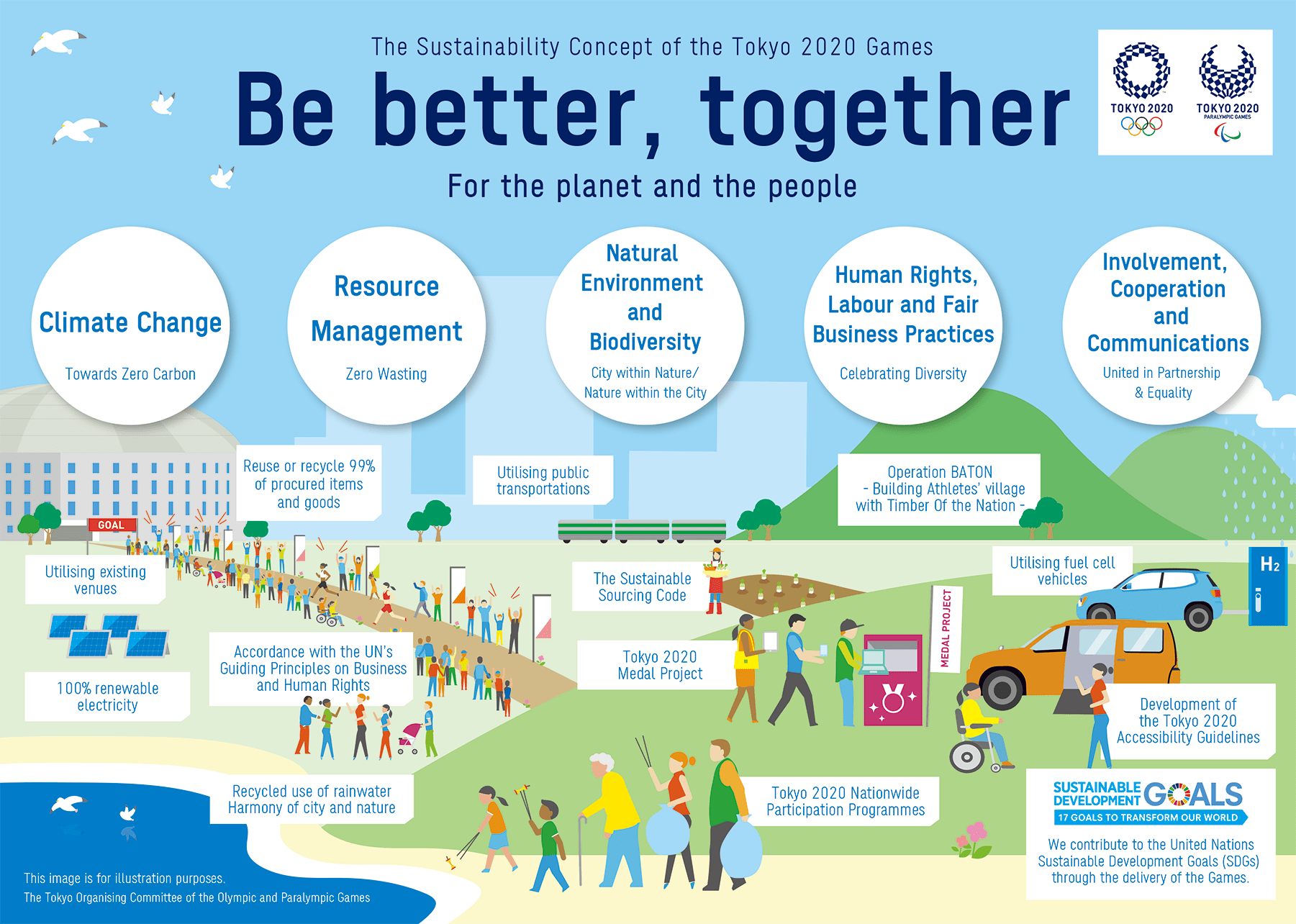 The Olympic and Paralympic Movement and Sustainability
The Olympic and Paralympic Games are among the world's largest sporting events. This impact is not limited to sport, but also on society, the economy and the environment. We aim to ensure that the positive impacts of the Tokyo 2020 Games will extend far beyond the parameters of Tokyo, the host city, to encompass the whole of Japan and the world.
The United Nations adopted "The 2030 Agenda for Sustainable Development" and 17 Sustainable Development Goals (SDGs) in 2015, which specified that "Sport is also an important enabler of sustainable development."
The Sustainability Concept of the Tokyo 2020 Games

Tokyo 2020 set the sustainability concept of the Games as "Be better, together - For the planet and the people." We will take the initiative to meet its responsibility to deliver sustainable Games and showcase solution models of global sustainability challenges to people in Japan and around the world.
We aim to contribute to the realisation of Sustainable Development Goals (SDGs) through the delivery of the Games. We are also committed to making sure the meaning of the Tokyo 2020 Games' concepts and legacies will be passed on to future Olympic/Paralympic Games and various activities and initiatives throughout Japan and the world.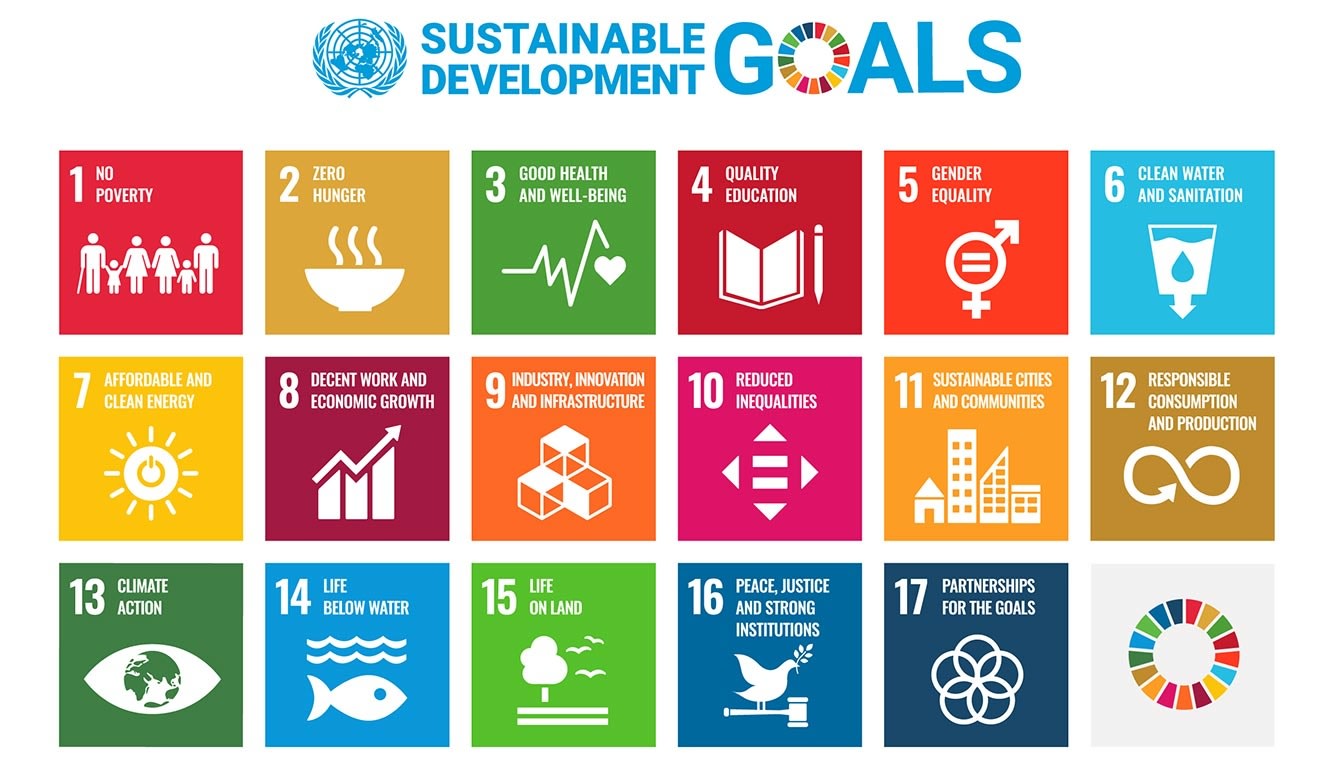 For those who plan to attend the Games
Tokyo 2020 has been implementing various sustainability initiatives with the participation and cooperation of the stakeholders and citizens. Our efforts will continue during the Games as we aim to deliver a sustainable Games with the cooperation of all the spectators who attend the Games.
If you are planning to attend the Games
Here is an introduction to the relationship between sustainability and everyone attending the Games at a competition venue.
Main Themes of Sustainability and Sustainable Sourcing Code
The Tokyo 2020 Games set five main sustainability themes, which Tokyo 2020, the Tokyo Metropolitan Government, the Government of Japan and other delivery partners work on in preparations for and operations of the Games.
In addition, Tokyo 2020 formulated the Tokyo 2020 Sustainable Sourcing Code as a tool to ensure sustainability throughout the supply chains of products and services Tokyo 2020 procures as well as licensed products.
Climate Change
We will promote energy savings and use of renewable energy as much as possible "Towards Zero Carbon".
Resource Management
Through 3R (reduce, reuse, recycle), we aim to "Zero Wasting".
Natural Environment and Biodiversity
We will contribute to the realization of "City within Nature/Nature within the City".
Human Rights, Labour and Fair Business Practices
We will operate the Games in accordance with the UN's Guiding Principles on Business and Human Rights.
Involvement, Cooperation and Communications (Engagement)
Through the participation and collaboration of entire society, we will create the Games which open to everyone.
Sustainable Sourcing Code
We have devised the Sustainable Sourcing Code for products and services to be procured as well as licensed products.
Related News