READY STEADY TOKYO - Cycling (Road)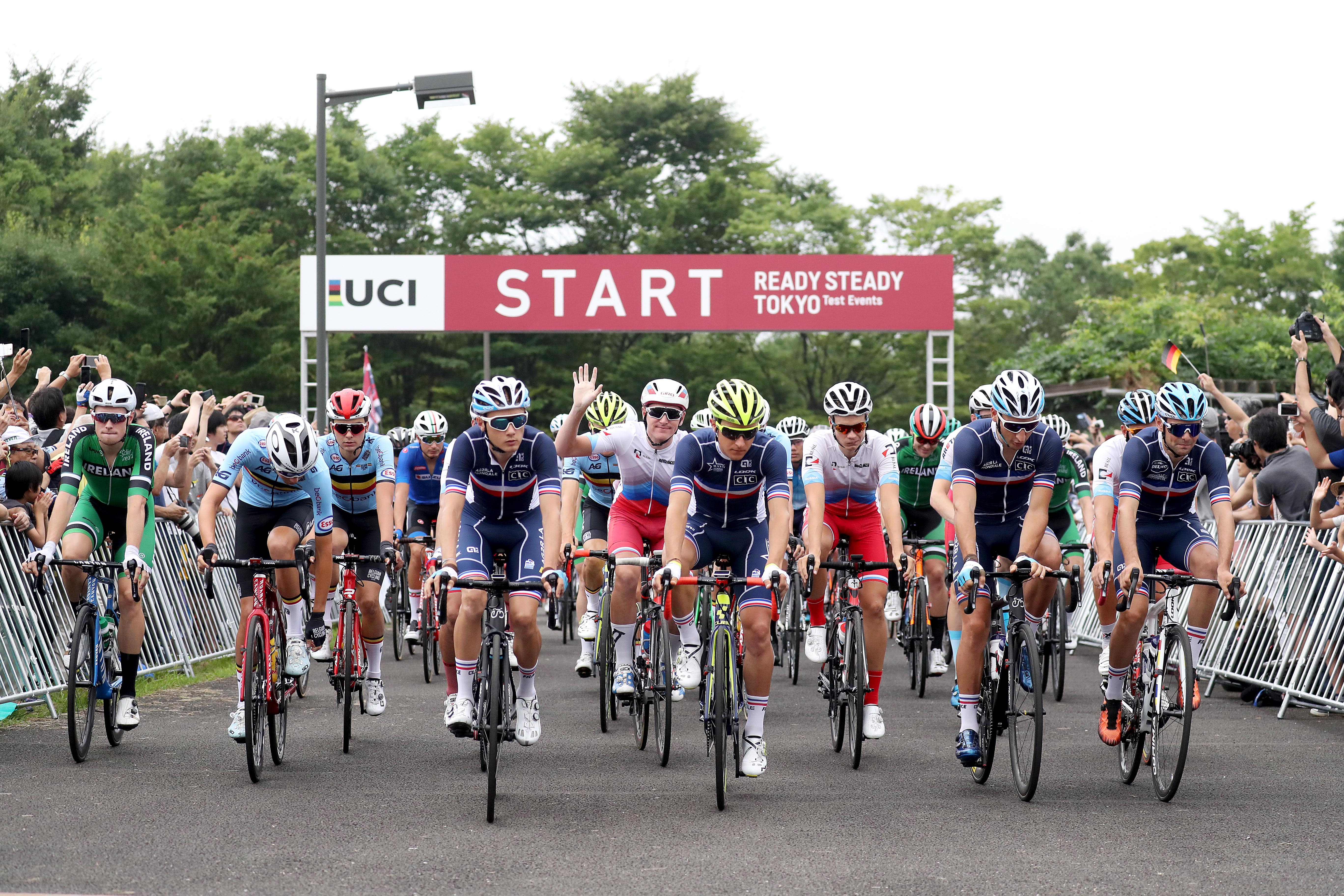 Notice (21 July at 6 a.m.)
"Ready Steady Tokyo – Cycling (Road)" will take place as scheduled.
※ If there are any further changes to the schedule due to weather or other conditions, we will post a notice on this website.
Venues
Start – Musashino-no-Mori Park (Tokyo)
Finish – Fuji Speedway (Shizuoka Prefecture)
Dates and times
Sunday, 21 July 2019
12:00 – 17:15 (expected finish time)
Traffic restrictions
In line with this event, traffic restrictions will be in place from Musashino-no-Mori Park (Fuchu City, Tokyo) to the Fuji Speedway race track (Oyama Town, Shizuoka Prefecture).
Traffic restrictions are expected to be in place from 11:00 to 17:50.
It is anticipated that the event course and surrounding roads will be extremely congested on the day of the event, and you are kindly requested to avoid the area if travelling by vehicle.
We would like to apologise for any inconvenience caused, and thank you for your kind understanding and cooperation.
Request for cooperation with traffic restrictions
Some parts of the competition course and surrounding roads will be closed to traffic. Please use the diversions that will be put in place.
Please note that there will also be restrictions on pedestrian and vehicle (including bicycle) crossings along the course.
Crossing points for vehicles and pedestrians will be set up along the course. Please follow the instructions of the staff on duty.
Please note that the traffic-restricted areas may be subject to change depending on traffic conditions.
The stated traffic restriction times are anticipated times only, and may be subject to change depending on competition conditions.
Spectators lining the competition course
Please note that there will be certain areas where spectators will not be able to line the course. Please follow the instructions of the staff on duty.
Spectators will not be permitted to watch the cycling competition from pedestrian bridges, overpasses, viaducts, etc.
If you plan to attend the event, please travel by public transport (train, bus, taxi, etc.). Please do not use a private vehicle.
It is extremely dangerous for spectators to enter into the cycling course. You are kindly requested to refrain from such practice.
Spectators are kindly requested not to enter into any commercial facilities, shops or privately-owned land for any purpose other than purchasing the products or services on sale at these facilities.
Please refrain from causing a nuisance to local residents, business operators, etc.
Teams
(As of JUL, 11)
National Team
HONG KONG, CHINA
BELGIUM
FRANCE
GERMANY
GREAT BRITAIN
IRELAND
ITALY
LUXEMBOURG
RUSSIAN FEDERATION
UCI Conti & Japan
AISAN RACING TEAM (AIS)
KINAN CYCLING TEAM (KIN)
MATRIX POWERTAG (MTR)
NIPPO-VINI FANTINI-FAIZANE' (NIP)
SHIMANO RACING TEAM (SMN)
TEAM BRIDGISTONE CYCLING (BGT)
TEAM UKYO (UKO)
TERENGGANU INC. TSG CYCLING TEAM (TSG)
THAILAND CONTINENTAL CYCLING TEAM
UTSUNOMIYA BLITZEN (BLZ)
UNIVERSITY ALL JAPAN
Please take precautions against heat stroke
Heat stroke can be caused by severe climatic conditions such as high temperature or humidity, as well as fatigue, dehydration or strenuous physical activities in the heat. People who are not used to hot and humid weather may also develop heat stroke. We advise you to check the weather conditions and dress accordingly for the heat, drink water frequently and absorb a reasonable amount of sodium, take appropriate breaks to rest your body, and prevent heat stroke.
(Reference: Ministry of Environment Information Site on Heat Stroke Prevention ) in Japanese only
Organisers
The Tokyo Organising Committee of the Olympic & Paralympic Games
Cycling Overview
SUPPORTING PARTNERS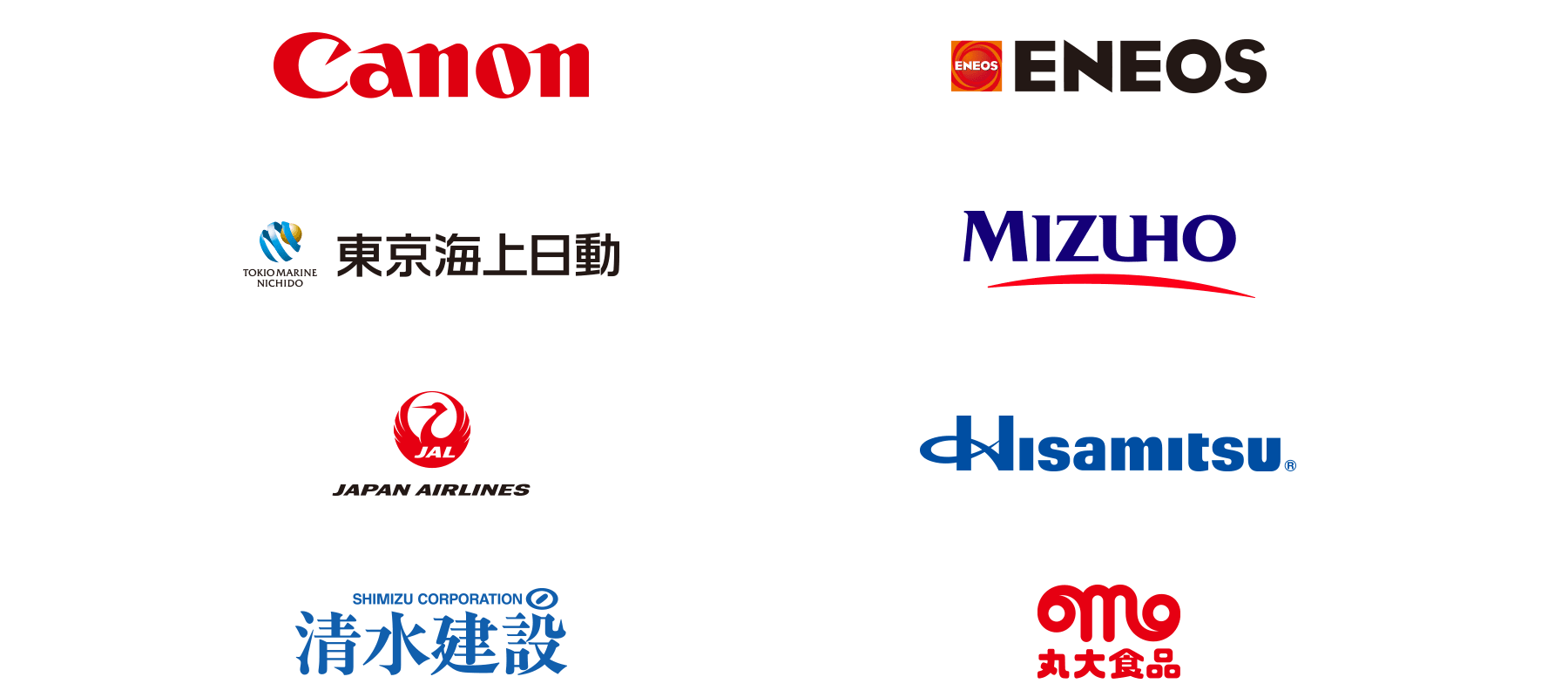 ASSOCIATING PARTNERS