READY STEADY TOKYO - Canoe (Sprint)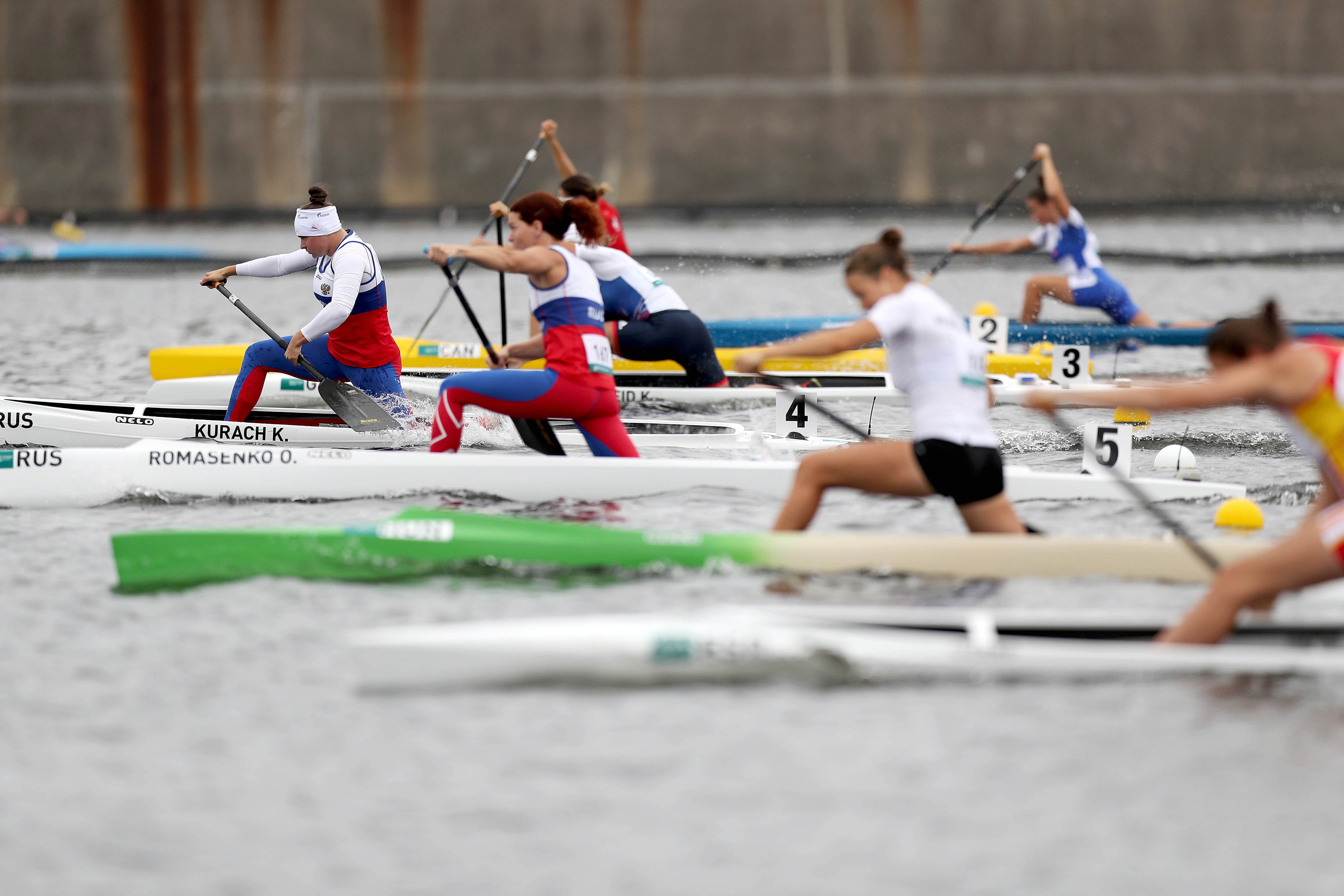 Sports
Canoe (Sprint) & Para Canoe
Venue
Sea Forest Waterway
Schedule
12 September 2019
Canoe (Sprint)
Qualifying 9:00~
9:00~ Women's Kayak Single(WK1)200m H 1~3
9:15~ Women's Canoe Single(WC1)200m H 1~3
9:30~ Men's Kayak Single(MK1)1000m H 1~3
10:05~ Women's Kayak Double(WK2)500m H 1~2
10:17~ Men's Canoe Double(MC2)1000m H 1~2
Quaterfinals 11:00~
11:00~ Women's Kayak Single(WK1)200m QF 1~2
11:10~ Women's Canoe Single(WC1)200m QF 1~2
11:20~ Men's Kayak Single(MK1)1000m QF 1~2
11:50~ Women's Kayak Double(WK2)500m QF 1~2
12:02~ Men's Canoe Double(MC2)1000m QF 1~2
Paracanoe
Qualifying 12:45~
12:45~ Men's Kayak(MKL1)200m H1~2
12:55~ Women's Va'a(WVL2)200m H1~2
13:05~ Men's Kayak(MKL2)200m H1~2
13:15~ Men's Kayak(MKL3)200m H1~2
Quaterfinals 13:50~
13:50~ Men's Kayak(MKL1)200m SF1~2
14:00~ Women's Va'a(WVL2)200m SF1
14:05~ Men's Kayak(MKL2)200m SF1~2
14:15~ Men's Kayak(MKL3)200m SF1~2
13 September 2019
Canoe (Sprint)
Semi final 9:00~
9:00~ Women's Kayak Single(WK1)200m SF 1~2
9:10~ Women's Canoe Single(WC1)200m SF 1~2
9:20~ Men's Kayak Single(MK1)1000m SF 1~2
9:50~ Women's Kayak Double(WK2)500m SF 1~2
10:02~ Men's Canoe Double(MC2)1000m SF 1~2
Final 10:30~
10:30~ Women's Kayak Single(WK1)200m FB
10:35~ Women's Kayak Single(WK1)200m FA
10:43~ Women's Canoe Single(WC1)200m FB
10:48~ Women's Canoe Single(WC1)200m FA
10:54~ Women's Kayak Single(WK1)200m Medals
11:02~ Men's Kayak Single(MK1)1000m FB
11:09~ Men's Kayak Single(MK1)1000m FA
11:18~ Women's Canoe Single(WC1)200m Medals
11:26~ Women's Kayak Double(WK2)500m FB
11:32~ Women's Kayak Double(WK2)500m FA
11:39~ Men's Kayak Single(MK1)1000m Medals
11:47~ Men's Canoe Double(MC2)1000m FB
11:54~ Men's Canoe Double(MC2)1000m FA
12:03~ Men's Kayak(WK2)500m Medals
12:09~ Men's Canoe Double(MC2)1000m Medals
Para Canoe
Final 12:30~
12:30~ Men's Kayak(MKL1)200m FB
12:35~ Men's Kayak(MKL1)200m FA
12:43~ Men's Kayak(MKL2)200m FB
12:48~ Men's Kaya(MKL2)200m FA
12:54~ Men's Kayak(MKL1)200m Medals
13:02~ Men's Kayak(MKL3)200m FA
13:10~ Women's Va'a(WVL2)200m FA
13:16~ Men's Kayak(MKL2)200m Medals
13:22~ Men's Kayak(MKL3)200m Medals
13:28~ Women's Va'a(WVL2)200m Medals
14 September 2019
Canoe (Sprint)
Qualifying 9:00~
9:00~ Men's Kayak Single(MK1)200m H 1~3
9:15~ Women's Kayak Single(WK1)500m H 1~3
9:33~ Women's Canoe Double(WC2)500m H 1~2
9:45~ Men's Kayak Double(MK2)1000m H 1~2
9:59~ Men's Canoe Single(MC1)1000m H 1~3
Quaterfinals 10:30~
10:30~ Men's Kayak Single(MK1)200m QF 1~2
10:40~ Women's Kayak Single(WK1)500m QF 1~2
10:52~ Women's Canoe Double(WC2)500m QF 1~2
11:04~ Men's Kayak Double(MK2)1000m QF 1~2
11:18~ Men's Canoe Single(MC1)1000m QF 1~2
Para Canoe
Qualifying 12:00~
12:00~ Women's Kayak(WKL1)200m H1~2
12:10~ Men's Va'a(MVL2)200m H1~2
12:20~ Women's Kayak(MKL2)200m H1~2
12:30~ Men's Va'a(MVL3)200m H1~2
12:40~ Men's Kayak(MKL3)200m H1~2
Quaterfinals 13:15~
13:15~ Women's Kayak(WKL1)200m SF1~2
13:20~ Men's Va'a(MVL2)200m SF1
13:30~ Women's Kayak(WKL2)200m SF1~2
13:40~ Men's Va'a(MVL3)200m SF1
13:50~ Women's Kayak(WKL3)200m SF1~2
15 September 2019
Canoe (Sprint)
Semi final 9:00~
9:00~ Men's Kayak Single(MK1)200m SF 1~2
9:10~ Women's Kayak Single(WK1)500m SF 1~2
9:22~ Women's Canoe Double(WC2)500m SF 1~2
9:34~ Men's Kayak Double(MK2)1000m SF 1~2
9:48~ Men's Canoe Single(MC1)1000m SF 1~2
Final 10:30~
10:30~ Men's Kayak Single(MK1)200m FB
10:35~ Men's Kayak Single(MK1)200m FA
10:43~ Women's Kayak Single(WK1)500m FB
10:49~ Women's Kayak Single(WK1)500m FA
10:56~ Men's Kayak Single(WK1)200m Medals
11:04~ Women's Canoe Double(WC2)500m FB
11:10~ Women's Canoe Double(WC2)500m FA
11:17~ Women's Kayak Single(WK1)500m Medals
11:25~ Men's Kayak Double(MK2)1000m FB
11:32~ Men's Kayak Double(MK2)1000m FA
11:41~ Women's Canoe Double(WC2)500m Medals
11:49~ Men's Canoe Single(MC1)1000m FB
11:56~ Men's Canoe Single(MC1)1000m FA
12:05~ Men's Kayak Double(MK2)1000m Medals
12:11~ Men's Canoe Single(MC1)1000m Medals
Para Canoe
Final 12:30~
12:30~ Women's Kayak(WKL1)200m FA
12:38~ Men's Va'a(MVL2)200m FA
12:46~ Women's Kayak(WKL2)200m FB
12:51~ Women's Kayak(WKL2)200m FA
12:57~ Women's Kayak(WKL1)200m Medals
13:05~ Men's Va'a(MVL3)200m FA
13:13~ Women's Kayak(WKL3)200m FA
13:19~ Men's Va'a(MVL2)200m Medals
13:25~ Women's Kayak(WKL2)200m Medals
13:31~ Men's Va'a(MVL3)200m Medals
13:37~ Women's Kayak(WKL3)200m Medals
Participating Countries/Regions
About 40 countries/regions(canoe (sprint) & para canoe)
Participating Athlete Number
Canoe (sprint) - about 170
Para canoe - about 70
Competitors
Athlete list (As of September, 4)
Canoe Overview
<Canoe (Sprint)>
Canoeing first featured as a demonstration sport at the 1924 Paris Games. It became a full Olympic sport in 1936, when races were held over distances of 1,000m and 10,000m. Since then, the Olympic events have grown shorter: the last long-distance events were held at the Melbourne Games of 1956.
At Tokyo 2020, athletes will race over distances of 200m, 500m or 1,000m, either solo, in pairs or in teams of four. They will use a single-bladed paddle from a kneeling position in canoes, which are steered by the athlete making corrective strokes with their paddle. In kayaks, which are steered using a small rudder, the competitors sit in the boat and use a paddle with two blades.
Since athletes can only paddle on one side in canoe events, they must deal with the boat's tendency to turn to the left when paddled on the right, and vice versa. Another interesting aspect of canoe events is that some athletes adopt a distinctive style in which they draw their knees up under their chin.
<Para Canoe>
Para canoe is exactly like canoeing for able-bodied athletes, enabling those with physical impairments to enjoy the sport and compete at the highest level. Athletes with impairments to the lower body or trunk compete in an individual 200-metre sprint on a straight-line course.
Races are contested by two types of boat, kayak and va'a (which means 'small boat' in the Polynesian language). The kayak is propelled by a double-blade paddle, while the va'a is an outrigger canoe which has a second pontoon as a support float and is used with a single-blade paddle.
Athletes are divided into three groups according to degree of impairment and mobility. The classes are L1 (athletes who are unable to move their trunk and paddle with shoulders and arms only); L2 (athletes who are unable to use their legs but can paddle with their trunk and arms); and L3 (athletes who can use their legs, trunk and arms and are able to paddle by bracing their legs and using their hips).
Both kayak and va'a have three different classes of event for men and women, with KL1, KL2 and KL3 for kayak and VL1, VL2 and VL3 for va'a. The va'a events taking place at Tokyo 2020 will be men's VL2 and VL3 and women's VL2.
Organisers
The Tokyo Organising Committee of the Olympic & Paralympic Games
Precautions
Test events hosted or co-hosted by the Tokyo 2020 Organising Committee serve as a rehearsal to test the organisational and operational readiness, and therefore will not be open to the public
SUPPORTING PARTNERS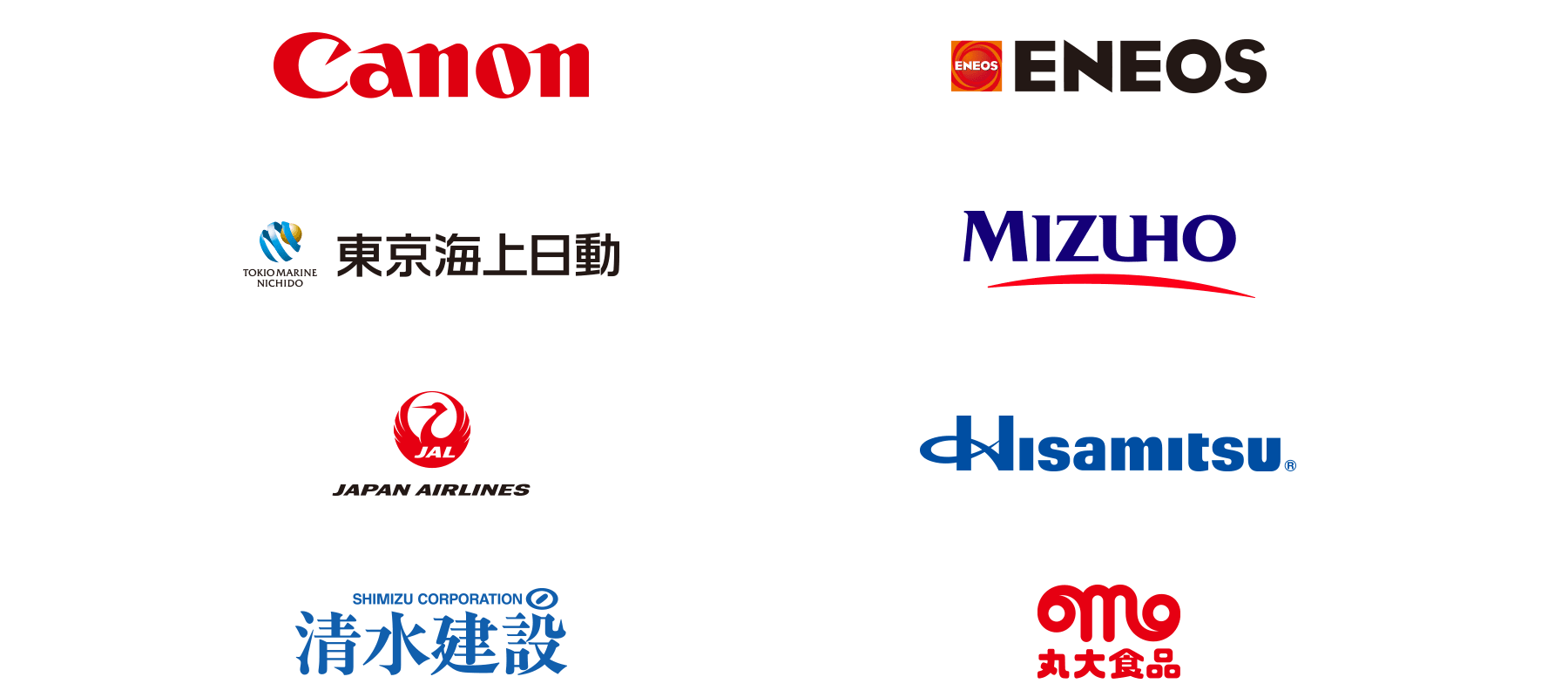 ASSOCIATING PARTNERS