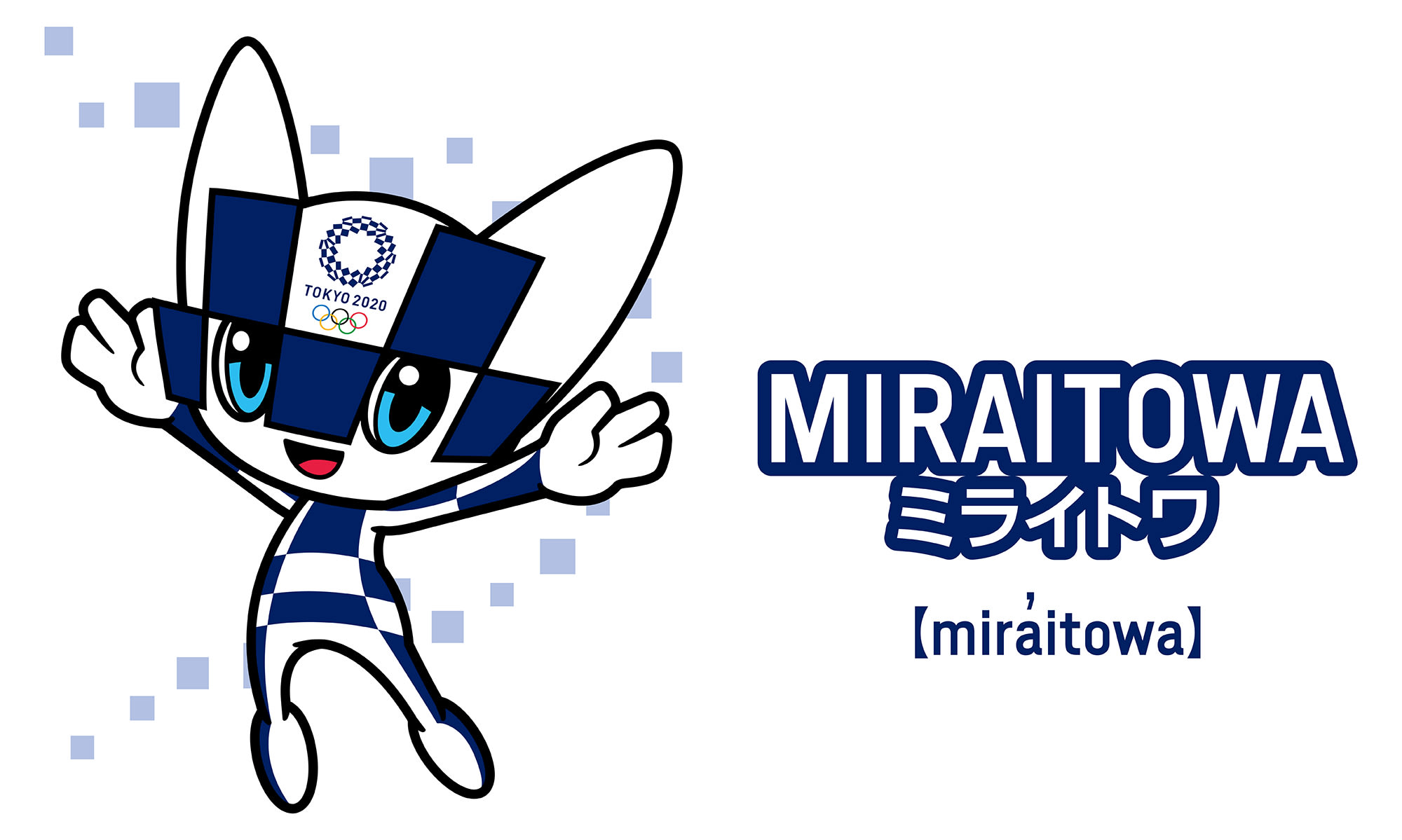 Tokyo 2020 Olympic Games mascot
The Tokyo 2020 Olympic Games mascot is styled with the Ai (indigo blue) Ichimatsu pattern from the Tokyo 2020 Games emblem, a tribute to both the respected tradition and modern innovation of Japanese culture. MIRAITOWA has a personality inspired by the Japanese proverb, "learn from the past and develop new ideas". MIRAITOWA is cheerful and remarkably athletic, with a very strong sense of integrity. It has a special power to instantly teleport anywhere it wants.
Origin of the name
The name MIRAITOWA is based on the Japanese words "mirai", meaning "future", and "towa", meaning "eternity", representing the wish that the Tokyo 2020 Olympic Games will lead to a future of everlasting hope in the hearts of everyone around the world.