Triathlon
In association with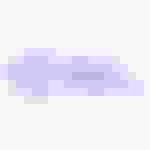 Olympic Channel
Discover & relive past events, watch Original Films & Series related to Triathlon in Olympic Channel
History of
Triathlon
Alternative Workout
Triathlon was invented in the early 1970s by the San Diego Track Club as an alternative workout to the rigours of track training. The club's first event consisted of a 10km run, an 8km cycle and a 500m swim. Over the next decade, triathlon's popularity continued to build, and it soon gained worldwide recognition.
First World Championships
In 1989, World Triathlon was founded in Avignon, France, and the first official World Championships were held. The official distance for triathlon was set at a 1,500m swim, a 40km cycle and a 10km run – taken from existing events in each discipline already on the Olympic programme.
World Cup Circuit
In 1991, World Triathlon launched its first full season of the World Cup circuit. Twelve races were contested in nine different countries. More World Cup races have subsequently been added every year as the sport's appeal continues to grow.