Ski Mountaineering
In association with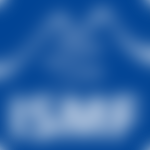 Ski Mountaineering spotlight
Olympic Channel
Discover & relive past events, watch Original Films & Series related to Ski Mountaineering in Olympic Channel
History of
Ski Mountaineering
In ski mountaineering, often referred to as "skimo", competitors ski uphill and downhill and use mountaineering abilities to race through snow-covered mountains.
Roots of Ski Mountaineering
Skiing can be traced to prehistoric times, due to man's necessity to move over hilly and mountainous terrain in an effective way during the snowy winter months. Archaeologists have discovered images that depict figures moving across snow on what appear to be wooden skis, and paintings from the Middle Ages indicate the use of "skins" for snow covered ascents. Furthermore, wooden planks of varying sizes and shapes have been discovered preserved in peat bogs in Russia, Finland, Sweden and Norway. Ski mountaineering originated in Europe, with German Wilhelm Paulcke's 1897 completion of the first alpine traverse — crossing the Bernese Oberland on skis — considered to be the start of modern ski mountaineering. Originally, there were animal skins, which at the beginning of the twentieth century became only seal skins and nowadays are synthetic.
Going Global
The discipline is growing in popularity across the world in recent years, counting international events taking place in many countries, such as Switzerland, France, Italy, North America, South America, Russia, Scandinavia, China, South Korea and Japan. The first World Championships for ski mountaineering were held in 2002 in France and now this kind of international event is organised every two years alternatively with the Continental Championships. Furthermore, a World Cup circuit is set up every year with a minimum of five stages. Starting from the 2020-2021 season, and for the years to come, a World Championship Long Distance and a Masters World Championship will be organised. There are currently 38 member national federations of the International Ski Mountaineering Federation (ISMF) belonging to three different continents (Europe, Asia and America).The ski mountaineering discipline attracts athletes from a range of backgrounds, including cyclists, swimmers, runners, hikers and mountaineers.