Sailing
In association with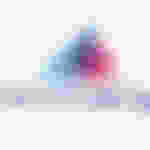 Olympic Debut

Paris 1900

Most Gold Medals

Ben Ainslie (GBR)
More info
Olympic Channel
Discover & relive past events, watch Original Films & Series related to Sailing in Olympic Channel
History of
Sailing
Sailing is the art of moving a boat by harnessing the power of wind. Mastery over ever-changing conditions requires both great skill and experience.
America's Cup
International yacht racing began in 1851, when a syndicate of members of the New York Yacht Club built a 101-foot schooner named "America". The yacht was sailed to England, where it won a trophy called the Hundred Guineas Cup in a race around the Isle of Wight. The trophy was renamed "The America's Cup" and remained in the hands of the United States until 1983, when an Australian yacht finally brought to an end the New York Yacht Club's 132-year winning streak.
Evolving Design
Sailing was first contested as an Olympic sport at the 1900 Paris Games. Since then, the classes of boats allowed to compete have continually evolved to reflect advances in yacht design and technology. Equipment advances over the past 20 years have created a trend towards smaller and lighter craft, placing ever greater demands on both the athletic and technical capacities of the sailors.