Rowing
In association with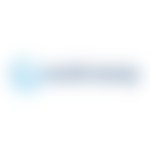 Olympic Debut

Paris 1900

Most Gold Medals

Elisabeta Oleniuc-Lipă (ROU)
More info
Olympic Channel
Discover & relive past events, watch Original Films & Series related to Rowing in Olympic Channel
History of
Rowing
Rowing is the propelling of a boat using a fixed oar as a lever. In modern sports, rowers race against each other as individuals or in crews of two, four or eight.
The Boat Race
Rowing was first used as a means of transport in ancient Egypt, Greece and Rome. As a sport, it probably began in England in the 17th and early 18th centuries, with the Oxford-Cambridge university boat race, which was inaugurated in 1828. By the 19th century, rowing was popular in Europe and had been exported to America.
Sculling vs. Sweep
The races are divided into sculling and sweep oar. Sculling events use two oars, whilst in sweep, the rower holds one. The eight-person crews have a coxswain, who steers the boat and directs the crew, but in all other boats, one rower steers by controlling a small rudder with a foot pedal.