Roller Speed Skating
In association with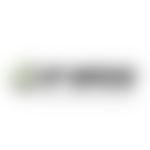 Roller Speed Skating spotlight
History of
Roller Speed Skating
Roller speed skating is a fast-paced discipline, with some athletes reaching speeds of up to 50km per hour.
The Basics
Roller speed skating events are usually held on outdoor — and occasionally indoor — rinks with banked walls or on closed road circuits. A maximum of five wheels are allowed on the inline skates athletes wear, and wheels cannot exceed diameters of 110mm. For marathons only, skates can have 125mm diameter wheels. No brakes are allowed. The constant jostling for a favourable position combined with the mass start, velodrome-like walls and 200m track make for thrilling competitions often decided by photo finishes.
 Official
The first Roller Speed Skating World Championship was held in Monza, Italy, in 1937. The following year, London hosted the 1938 Track Roller Speed Skating World Championship. At the Olympic Summer Games Barcelona 1992, rink hockey, played on quad skates, was a demonstration sport. It marked the first time athletes on roller skates competed on the Olympic stage.