Rhythmic Gymnastics
In association with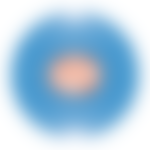 Rhythmic Gymnastics spotlight
Olympic Channel
Discover & relive past events, watch Original Films & Series related to Rhythmic Gymnastics in Olympic Channel
History of
Rhythmic Gymnastics
Rhythmic gymnastics is a women-only event in which gymnasts perform on a floor with a rope, hoop, ball, clubs or ribbon accompanied by music, in individual or group events.
Faster and Stronger
In the 1800s, rhythmic gymnastics operated under the guise of group gymnastics, and included a trace of elementary choreography. It grew slowly until the first experimental competitions appeared in eastern Europe in the 1930s, when its newfound complexity began to draw a wider audience.
Many Parents
Rhythmic gymnastics evolved from a host of related disciplines. It incorporates elements from classical ballet, such as pliés and arabesques, as well as the German system of emphasising apparatus work for muscle development and the Swedish method of using free exercise to develop rhythm.