Karate
In association with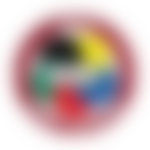 Olympic Channel
Discover & relive past events, watch Original Films & Series related to Karate in Olympic Channel
History of
Karate
Karate is an ancient discipline with the roots of its current form originating on the Japanese island of Okinawa during the Ryukyu Dynasty, which was established in the 15th century.
It became popular across Japan in the 1920s and expanded internationally following World War II.
A karate practitioner is called a karateka. Karate comprises two modalities: Kumite and Kata. In Kumite, or combat, the winner of the three-minute fights is the one who obtains a clear lead of eight points, or the competitor having the highest number of points at time-up. If the fight is a draw, then the winner is determined by the first unopposed point advantage (Senshu) or in the case of a scoreless result, by a majority decision of the judges (Hantei).