Handball
In association with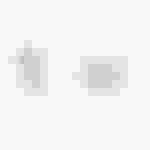 History of
Handball
European Origins
The fast-paced modern team game of handball was first played towards the end of the 19th century in Scandinavia and Germany. Field handball was first recognised at the turn of the century, and G. Wallström introduced the sport of "handball" to Sweden in 1910.
First Competition
The International Amateur Handball Federation (IAHF) was set up in 1928 on the occasion of the Olympic Games in Amsterdam, leading to the first Field Handball World Championships being played in Germany in 1938, following its appearance at the 1936 Berlin Games.
Rival Codes
Between 1938 and 1966, both forms of handball were played at separate World Championships: an outdoor, 11-a-side game played on a football pitch and a new 7-a-side indoor version preferred by the Scandinavians.