Fencing
In association with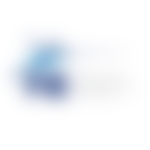 Olympic Channel
Discover & relive past events, watch Original Films & Series related to Fencing in Olympic Channel
History of
Fencing
Swordplay has been practised for thousands of years, as evidenced by carvings depicting fencers found in a temple near Luxor dating from around 1190 BC. From the 16th to the 18th century, duels were common, with combatants using a variety of weapons, including quarterstaffs and backswords. Such bouts were bloody and occasionally fatal.
Birth of the Sport
Fencing began the move from a form of military training to a sport in either the 14th or 15th century. Both Italy and Germany lay claim to its origins, with German fencing masters organising the first guilds in the 15th century, the most notable being the Marxbruder of Frankfurt, formed in 1478.
Rules of the Game
Three innovations in the 17th and 18th century led to the popularity of fencing as a sport: the "foil", a weapon with a flattened tip; a set of rules governing the target area; and the wire-mesh mask. Together, these developments ensured the safety of fencing's participants.