Bobsleigh
In association with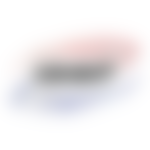 Olympic Debut

Chamonix 1924

Most Gold Medals

Kevin Kuske (GER)
More info
Olympic Channel
Discover & relive past events, watch Original Films & Series related to Bobsleigh in Olympic Channel
History of
Bobsleigh
Bobsleigh is a winter sport invented by the Swiss in the late 1860s, in which teams make timed runs down narrow, twisting, banked, iced tracks in a gravity-powered sled.
19th Century Beginnings
The sport of bobsleigh didn't begin until the late 19th century, when the Swiss attached two skeleton sleds together and added a steering mechanism to make a toboggan. A chassis was added to give protection to wealthy tourists, and the world's first bobsleigh club was founded in St. Moritz, Switzerland in 1897.
Super Heavy
By the 1950s, the critical importance of the start had been recognized, and athletes with explosive strength from other sports were drawn to bobsledding. In 1952, a critical rule change limiting the total weight of crew and sled ended the era of the super-heavyweight bobsledder and rebalanced the sport as an athletic contest.