Biathlon
In association with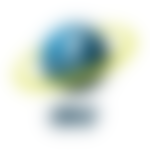 Olympic Debut

Squaw Valley 1960

Most Gold Medals

Ole Einar Bjorndalen (NOR)
More info
Olympic Channel
Discover & relive past events, watch Original Films & Series related to Biathlon in Olympic Channel
History of
Biathlon
Biathlon combines the power and aggression of cross-country skiing with the precision and calm of marksmanship.
Roots in Survival
The word "biathlon" stems from the Greek word for two contests, and is today seen as the joining of two sports: skiing and shooting. Biathlon has its roots in survival skills practised in the snow-covered forests of Scandinavia, where people hunted on skis with rifles slung over their shoulders.
Standardising the Rules
In 1948, the Union Internationale de Pentathlon Moderne et Biathlon (UIPMB) was founded to standardise the rules for biathlon and pentathlon. In 1993, the biathlon branch of the UIPMB created the International Biathlon Union (IBU), which officially separated from the UIPMB in 1998.