Basketball
In association with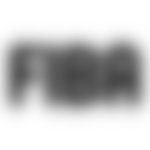 Olympic Debut

Berlin 1936

Most Gold Medals

USA
More info
Olympic Channel
Discover & relive past events, watch Original Films & Series related to Basketball in Olympic Channel
History of
Basketball
Basketball was invented in December 1891 by Canadian James W. Naismith. An instructor at the YMCA Training School in Massachusetts, he sought a suitable indoor game to keep his students fit and warm during the cold New England winters. He formulated 13 rules, most of which still apply today. In 1893, the first women's game was played at the Smith College, in Northampton, Massachusetts, USA.
Peach Baskets
Originally, basketball was played with peach baskets, and balls had to be retrieved manually after each score. Subsequently, a hole was drilled into the bottom of the basket, allowing the balls to be poked out with a long rod. In 1906, the peach baskets were finally replaced by metal hoops with backboards
Orange Ball
Basketball was originally played with a soccer ball. The first balls made specifically for basketball were brown, and it was only in the late 1950s that Tony Hinkle, searching for a ball that would be more visible to players and spectators alike, introduced the orange ball that is now in common use.