Baseball Softball
In association with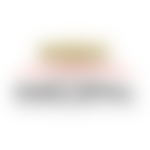 Baseball Softball spotlight
Olympic Channel
Discover & relive past events, watch Original Films & Series related to Baseball Softball in Olympic Channel
History of
Baseball Softball
Baseball featured several times on the Olympic programme as a demonstration sport before being included as a medal event at the Olympic Games Barcelona 1992.
Cuba won the gold medal on the sport's competitive debut and three times in total before it was removed from the programme following the Olympic Games Beijing 2008.
Softball was introduced at the Olympic Games Atlanta 1996 as a women-only medal sport, with the United States winning the sport's inaugural gold medal. They won the subsequent two titles and enjoyed a 22-game winning streak from September 2000 before they were beaten by Japan in the final in 2008.