3x3 Basketball
In association with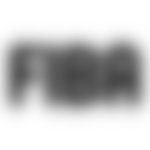 History of
3x3 Basketball
Exciting, urban and innovative, 3x3 is inspired by several forms of streetball played worldwide, and is considered the world's number one urban team sport. FIBA has developed 3x3 as the second basketball discipline to attract a new audience and provide more opportunities for its member associations and players worldwide.
Olympics in the DNA
3x3 has the Olympics in its DNA. In 2007, FIBA decided to propose to the IOC that it add 3x3 to the programme of the Youth Olympic Games Singapore 2010, which ended up being the first official 3x3 event. On 9 June 2017, the IOC's Executive Board announced its decision to include 3x3 as part of the Olympic basketball programme, starting with the Olympic Games Tokyo 2020. That day, 3x3 became the first-ever new YOG discipline to be included in the Olympic program.
3x3 is simple and flexible enough to be played anywhere by anybody. All you need is a hoop, a half-court and six players. In 2012, FIBA created a free digital platform to help the public and private organisers run their events, and the community of 3x3 players to find tournaments to play worldwide.